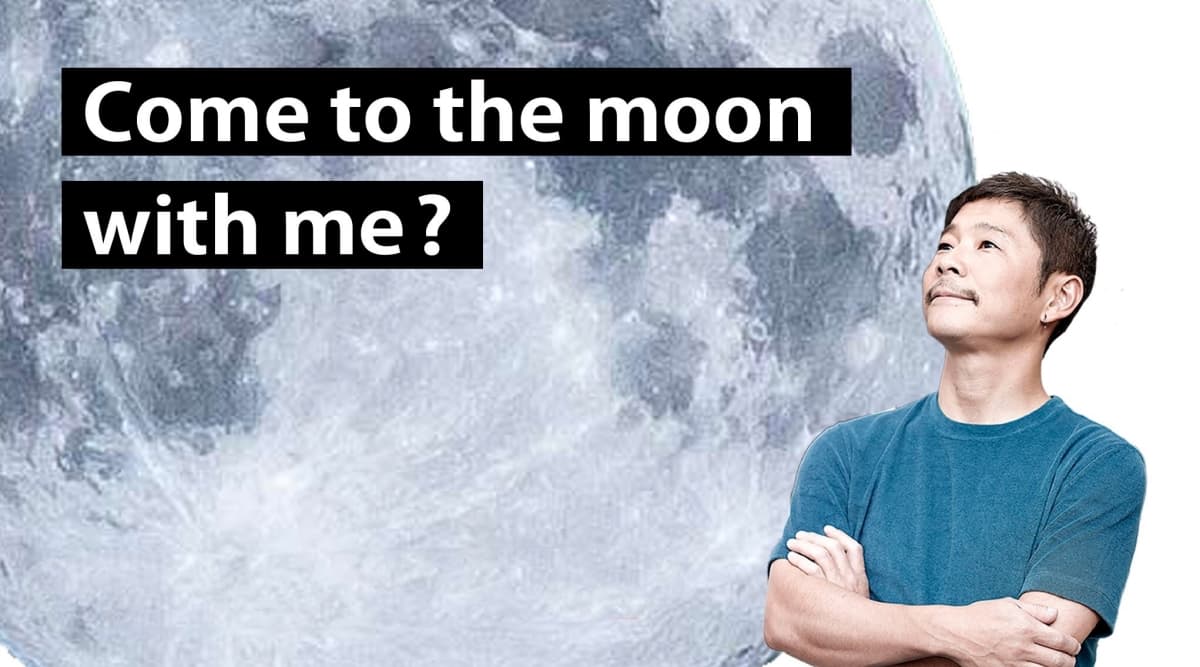 SpaceX CEO Elon Musk announced in 2018 a trip to the moon by the year 2023. And he chose Japanese billionaire Yusaku Maezawa as his first private passenger. Maezawa, the founder of Japan's largest online clothing retailer Zozotown was planning on taking along 6 to 8 artists along with him on the Big Falcon Rocket by SpaceX. But looks like, he is now looking for a life partner to take the lunar journey with him. Yusaku Maezawa tweeted that he is now looking for the 'first woman' to travel to the moon and has even made an elaborate website for applicants. The applications are open till January 17, 2020! Yusaku Maezawa, the First Private Passenger to the Moon on Elon Musk's BFR: Know All About the Japanese Billionaire.
Yusaku Maezawa's full matchmaking documentary called 'Full Moon Lovers' is now live for applications. As the website mentions, "Yusaku Maezawa looks for a female partner to go to the moon with him." A long-held dream to go to space, he wants to share it with someone special. It will be one-on-one matchmaking and the results of the partner will be declared by the end of March. Japanese Billionaire Yusaku Maezawa's Tweet Becomes Most Retweeted One Ever As He Offers Prize of Over 100 Million Yen!
Here's The Tweet by Yusaku Maezawa Inviting Matchmaking Proposals:
[WANTED!!!]

Why not be the 'first woman' to travel to the moon?#MZ_looking_for_love https://t.co/R5VEMXwggl pic.twitter.com/mK6fIJDeiv

— Yusaku Maezawa (MZ) 前澤友作 (@yousuck2020) January 12, 2020
The Criteria to Yusaku Maezawa's Life Partner:
Single women above the age of 20.

A bright personality and positive attitude.

Interested in going to space and prepared for the preparation.

Someone who loves enjoying life to the fullest

Someone who is also wishing for world peace.
There is a form on the matchmaking website wherein the woman would have to fill all her personal details. The application deadline is January 17, 10 am and the selection process will begin from January 25-26. Around the mid of next month, the selected girls will get matchmaking dates with Maezawa, followed by special dates to know him better. By the end of March, the 'first woman' to travel to the moon will be selected! Do you think you fit the bill? Then what are you waiting for, start applying!