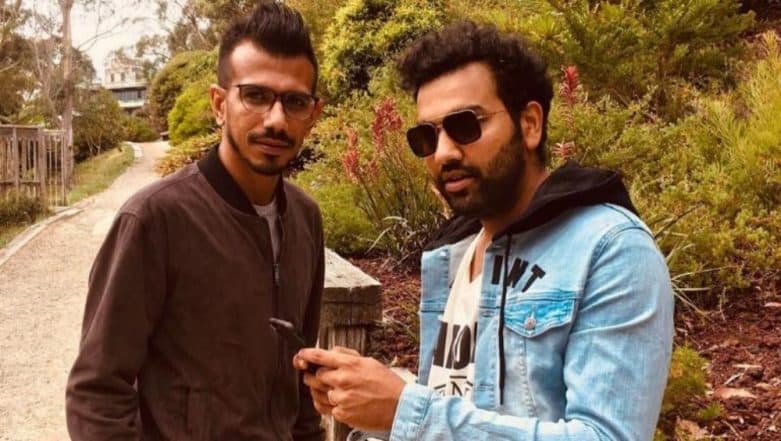 It's Friendship Day today. On this day, people wish their friends and celebrate the ups and downs in life. Friendship Day is also recognised by the united nations as they declared July 31 as  International Friendship Day. Over here, we celebrate friendships on the first Sunday of August. The noble act of friendship is not restricted to a caste or a creed.  Many even cite examples of Lord Krishna and Sudama who were thick friends despite their social stature. Even the sporting fraternity has given us examples where the athletes have displayed their affection on social media.  Like normal friends, even these cricketers share a deep bond with their fellow teammate and do not leave a single opportunity to trolls each other.  We bring you three instances where the cricketers have taken a jibe at each other, of course in good humour.
Rohit Sharma & Yuvzvendra Chahal:
Rohit Sharma and Yuzvendra Chahal have been friends for quite a long time. The two hang out together since the time they played together for Mumbai Indians. The two leave no opportunity to troll each other on social media. Very recently, Yuzi had posted a picture on social media and was spotted wearing fancy shoes. Rohit trolled him and said, "Shoes bada lag raha hai terer chehre se."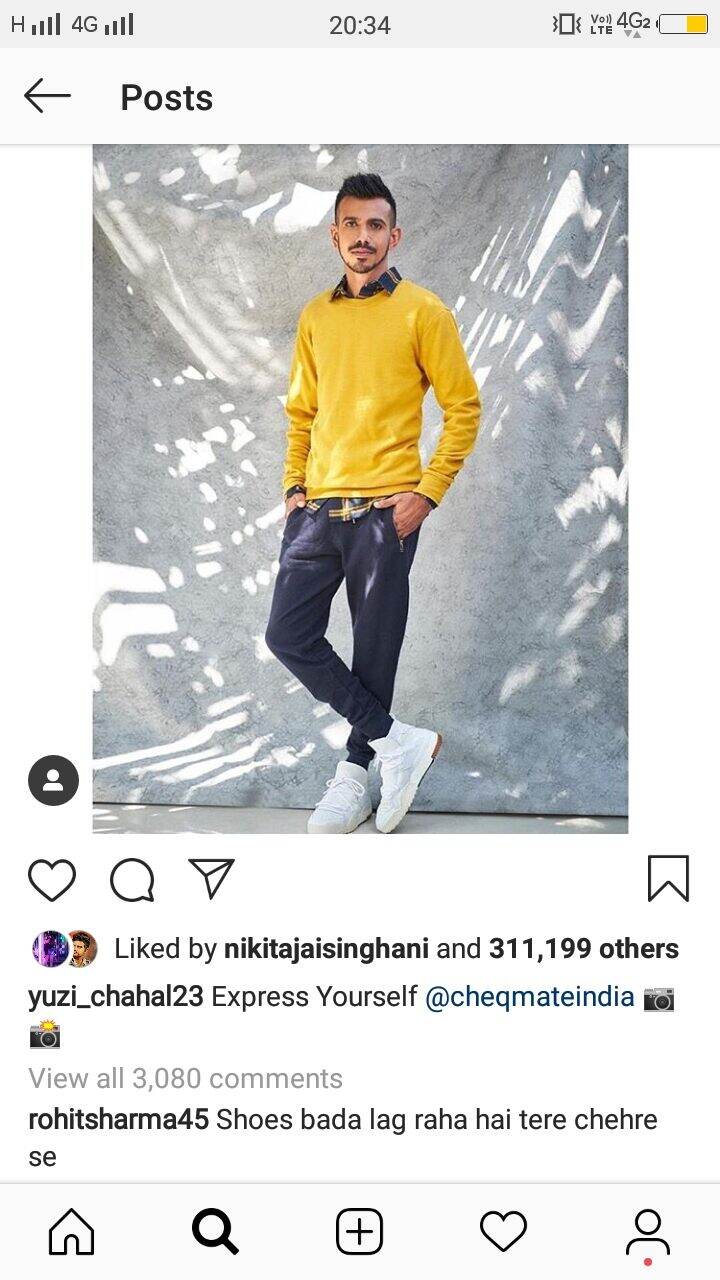 Yuvraj Singh Trolls Virat Kohli
Yuvraj Singh and Virat Kohli have played for India together. Needless to say that the two share a great bond with each. Yuvraj Singh is one of the most mischievous players in the dressing room surely leave no opportunity to troll his friends. This time it was Virat Kohli at the receiving end. So here's what happened. Virat Kohli posted a picture on social media asking the netizens to guess the city. Yuvraj responded by saying "Looks like kotkapura? @harbhajan3 what do u think?" Kot Kapura is a historic city in Punjab.
View this post on Instagram
Yuvraj Singh Trolls Harbhajan Singh 
This time, it was Yuvi's former teammate Harbhajan Singh who was at the receiving end. Bhajji posted a snap recalling their U-19 days together. The two had toured to South Africa in 1997-98 for the Under 19 World Cup. The picture which was supposed to evoke emotions of nostalgia turned into a banter. Yuvi commented on the same and asked if this was the same tour where he mistook "sugar" for "salt" and used it in his soup. "Same flight u put sugar-free in the soup thinking it was salt," commented Yuvraj. Bhajji replied on the post and said that the incident had happened in another flight.
There are many instances where the cricketers trolled each other hilariously in a good spirit of course. If you remember any other instances, feel free to post them in the Comments section. And to all our readers, we wish you a Very Happy Friendship Day!