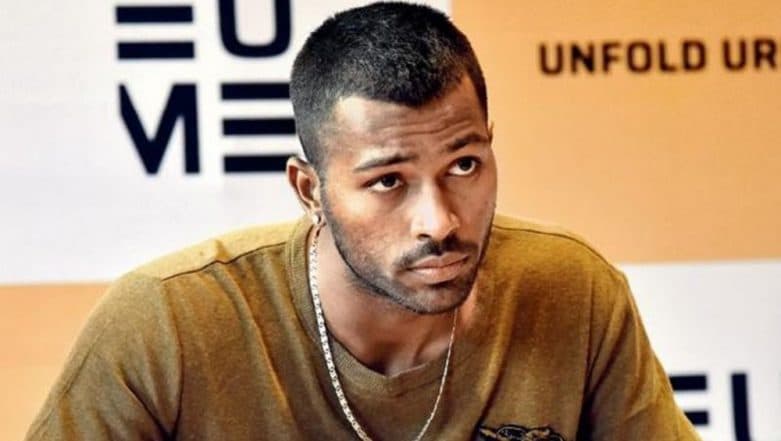 Hardik Pandya had been on social sabbatical after the Koffee With Karan 6 controversy. His father while speaking to a newspaper also said that Hardik had confined himself in the four walls of the house. But a couple of days ago that he was spotted at the Mumbai Airport with his brother Krunal Pandya. Pandya, who was on a social media sabbatical commented on MS Dhoni's snap which was shared by Kedar Jadhav after India won the three-game ODI series at the MCG. No sooner Pandya commented on the picture, netizens trolled him left, right and centre. Hardik Pandya and KL Rahul Should Be Allowed to Play: BCCI Acting President CK Khanna.
Kedar Jadhav shared a snap where he thanked Dhoni for not only entertaining the audiences but also giving his lessons to the youngsters. Dressed in a pink t-shirt and blue tattered jeans Dhoni looked smart as he posed for a picture. "Great series mahibhai 🤗 always get to learn a lot from u Thanku for guiding me yesterday also ❤️ keep entertaining all of us 🙏 @mahi7781," read the caption of the snap. Hardik Pandya commented on the picture with an emoji of a heart. Hardik Pandya Spotted at Mumbai Airport With his Brother Krunal After KWK 6 Controversy (See Pics)
Here's Pandya's comment.
No sooner he commented on the snap, netizens started trolling the all-rounder. Check out a few comments below:
This netizen seems to be really annoyed with Pandya.

A netizen is annoyed with Pandya's pick between Sachin Tendulkar and Virat Kohli.

This netizen repeats Pandya's statement on Koffee With Karan 6.
Here's another angry reaction.

India won the three-match ODI series, wherein a couple of games Dhoni led the team to the finishing line. He scored three half-centuries and went on to be the man of the series for being the highest scorer of the tournament, Meanwhile, the debate on Hardik Pandya and KL Rahul still remains doubtful.