One of the best players of his generation and the most successful Indian captain of all-time, MS Dhoni celebrates his 39th birthday today (July 7, 2020). Known for his ice-cool persona on the field, Dhoni has led India to some of the most noteworthy moments in their cricketing history. In fact, he is the only captain till date to win the World Cup, Champions Trophy and T20 World Cup. MS Dhoni Birthday Special: Rare Pictures of Mahi Before He Became the Golden Boy of Indian Cricket (See Pics).
MS Dhoni made his debut for India in 2004 and just three years into his international career, he was handed the national team's captaincy. But instead of being burdened by the pressure of responsibility, the wicket-keeper excelled in that role, guiding India to their maiden T20 World Cup and the 2011 Cricket World Cup. MS Dhoni Birthday Special: From a Football Goalkeeper to Indian Cricket Team Wicketkeeper, Lesser-Known Facts About CSK Captain As He Turns 39.
A country where cricket is considered a religion and cricketers as gods, the team's skipper is always under the microscope and his every decision is carefully watched by billions of people. To lead a team under such immense pressure, demands you to have a strong mentality and MS Dhoni certainly had that. So as the former Indian skipper turns 39, we take a look at some powerful quotes and sayings by him on life and success.
MS Dhoni Quotes
"If You Don't Really Have A Dream, You Can't Really Push Yourself, You Don't Really Know What The Target Is"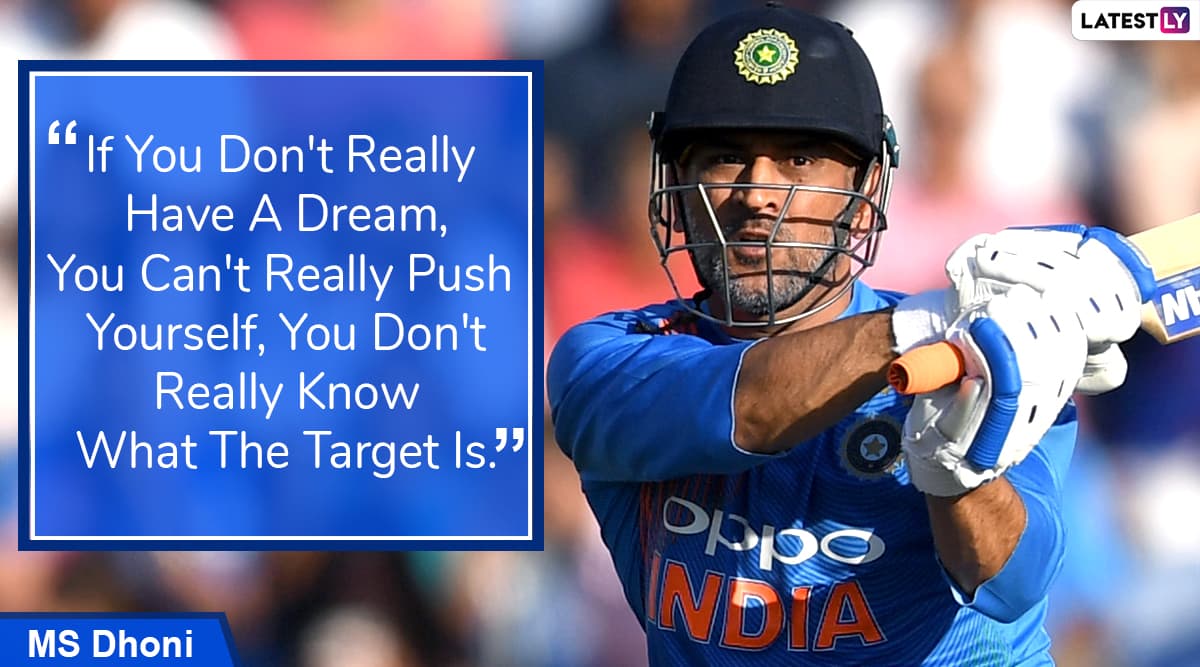 "My Goal Is Not To Be Better Than Anyone Else, But To Be Better Than I Used To Be"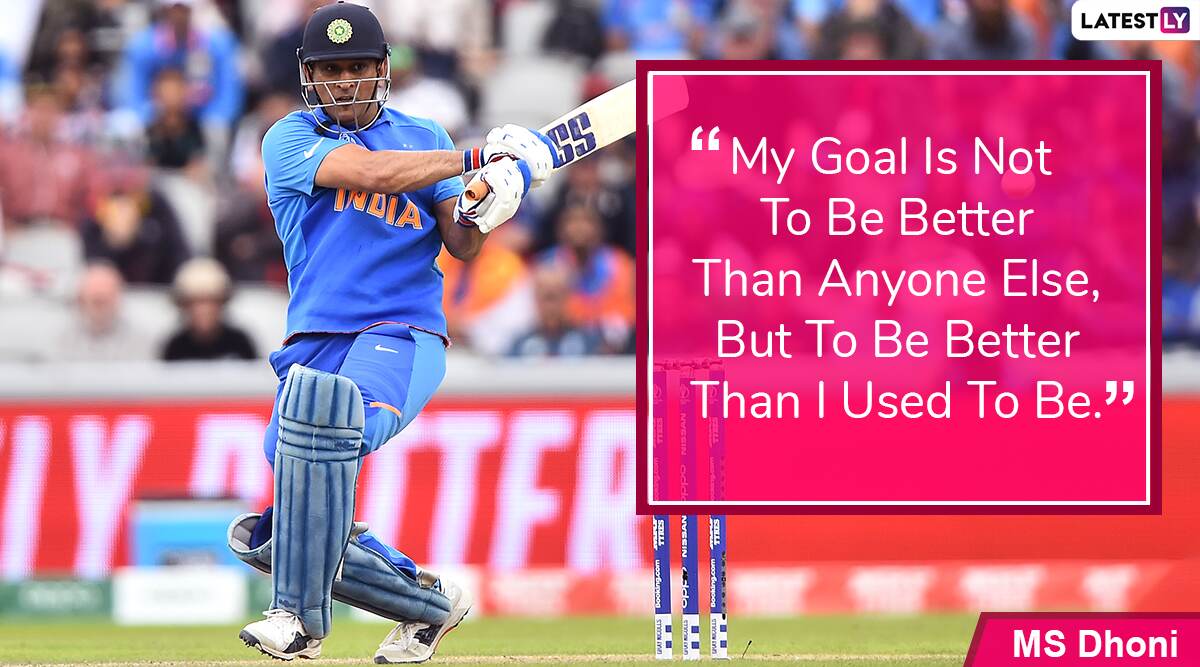 "It's Important To Learn And Not Repeat The Same Mistakes. What's Done Is Done"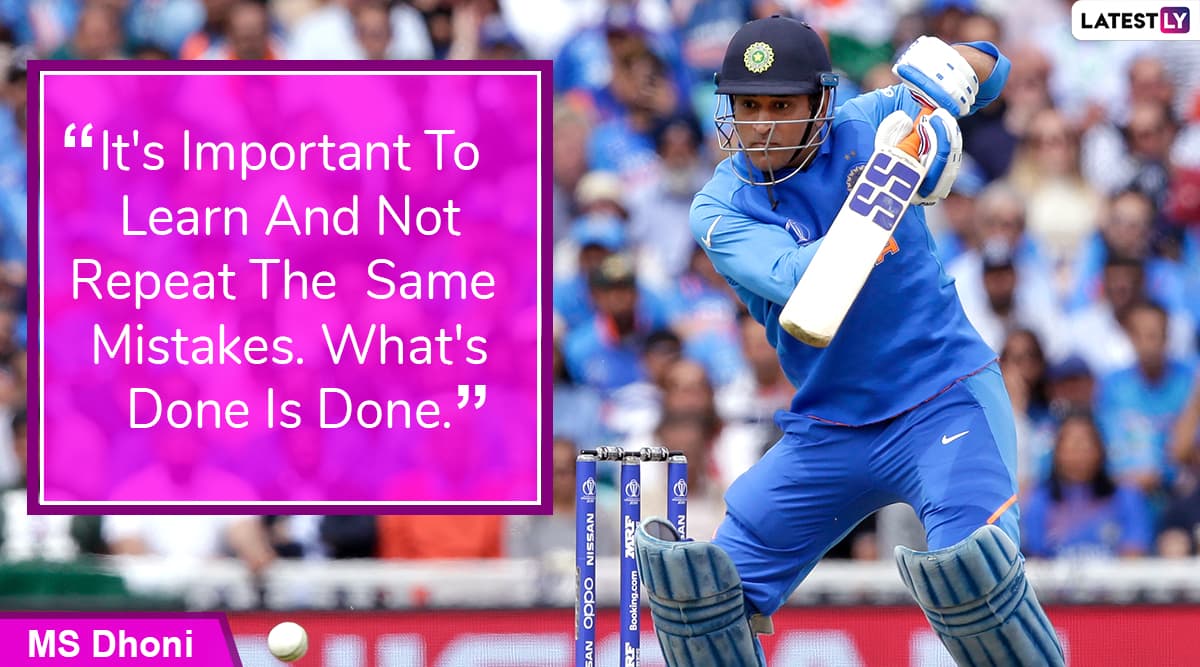 "I Have Three Dogs At Home. Even After Losing A Series Or Winning A Series, They Treat Me The Same Way"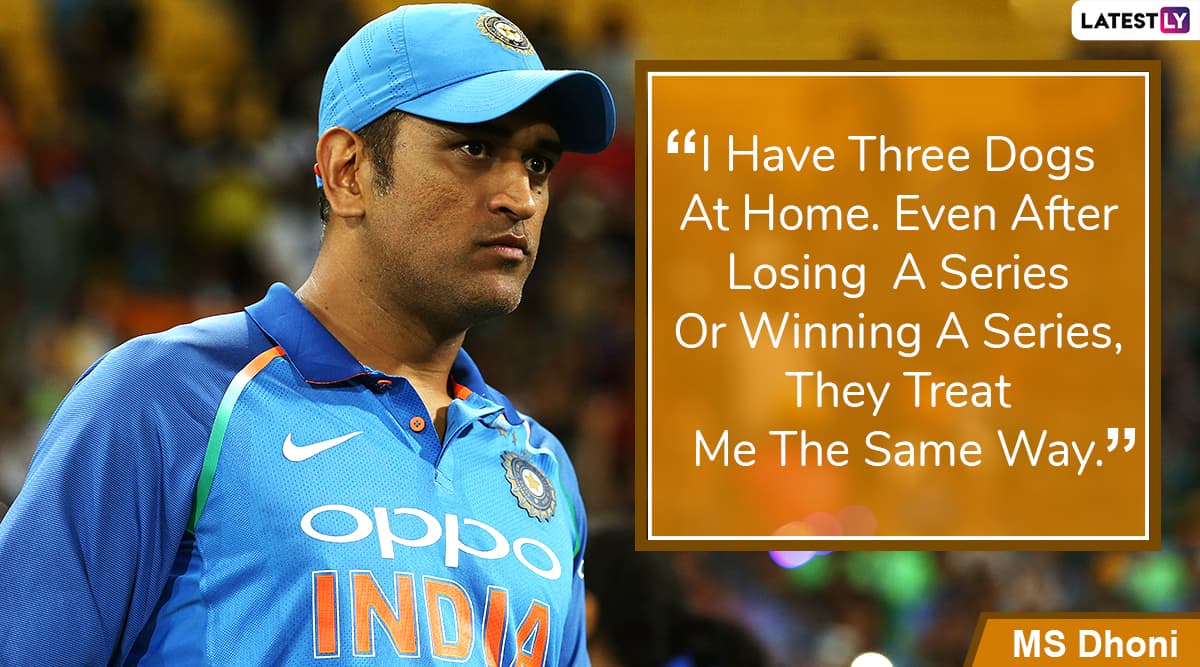 "I Never Allow Myself To Be Pressured"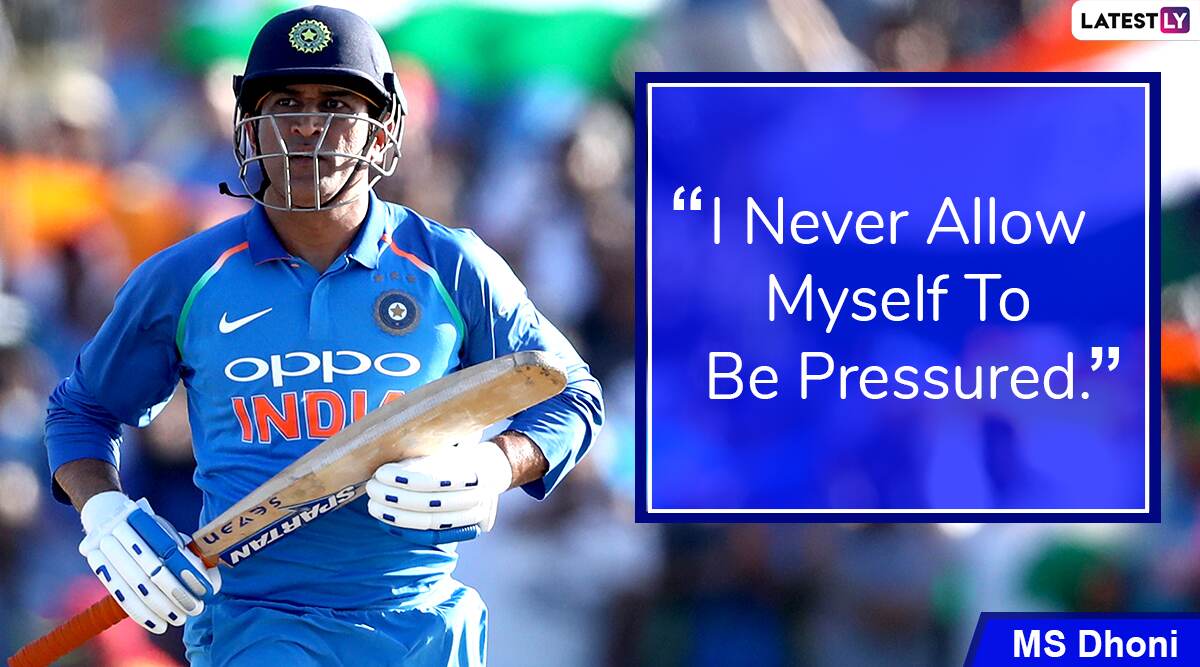 "I Have Always Believed That Process Is More Important Than Results"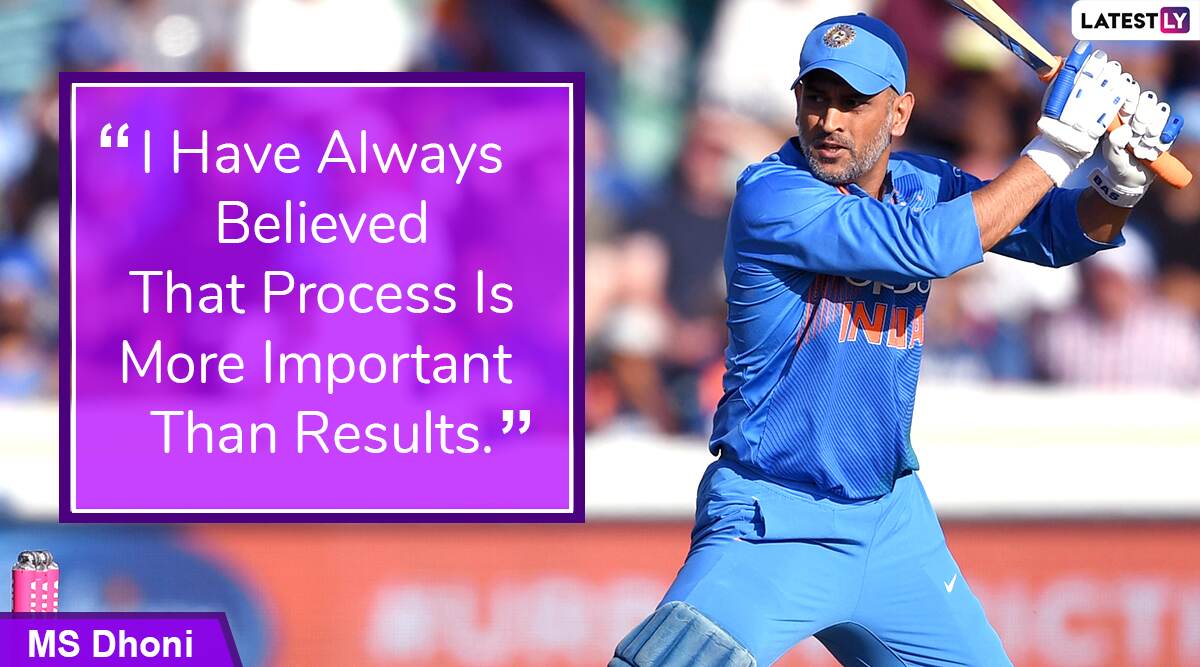 "I Live In The Present With An Eye On The Future"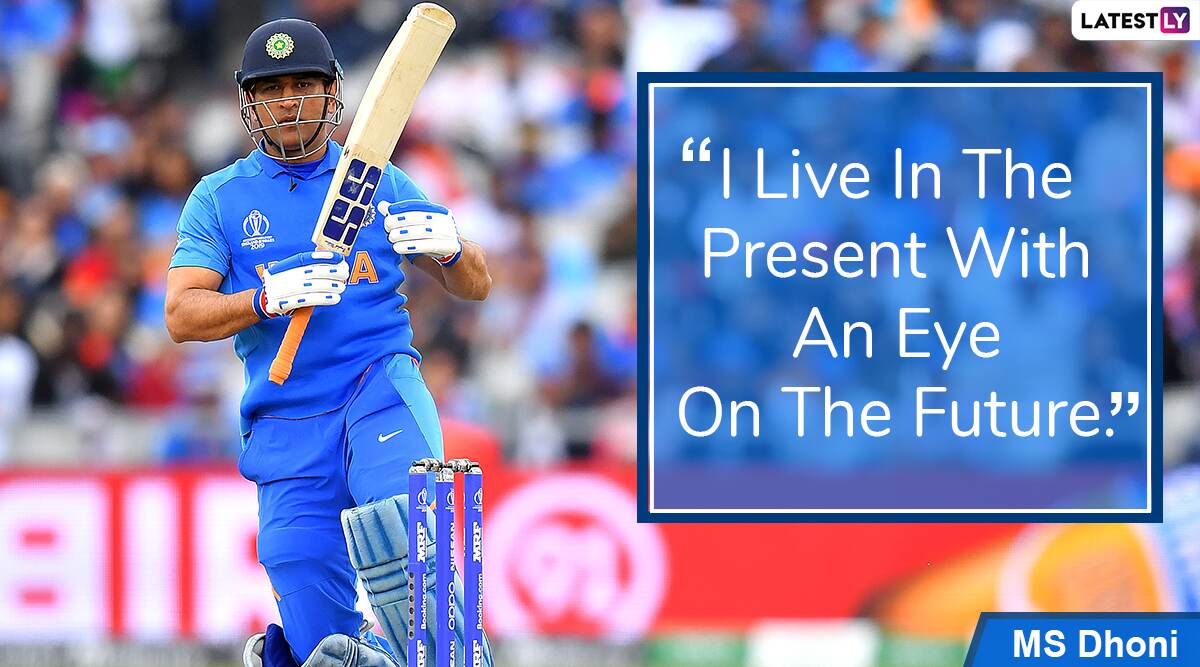 "No. I Am On National Duty Everything Else Can Wait"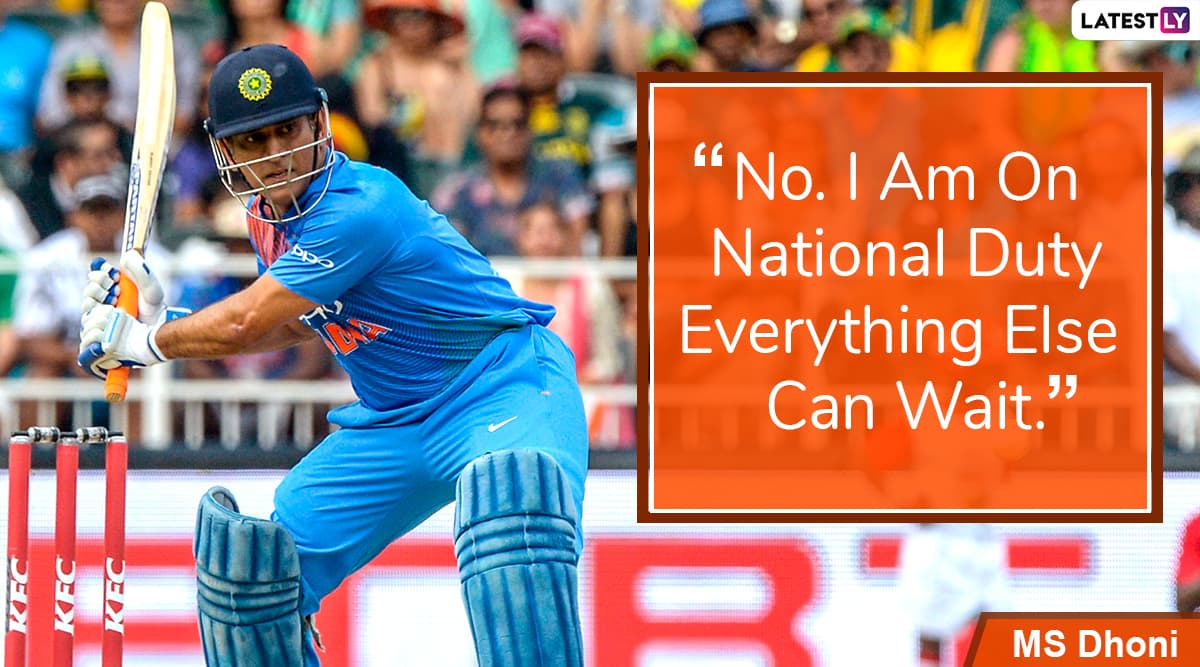 "I Don't Mind Repeating Everything"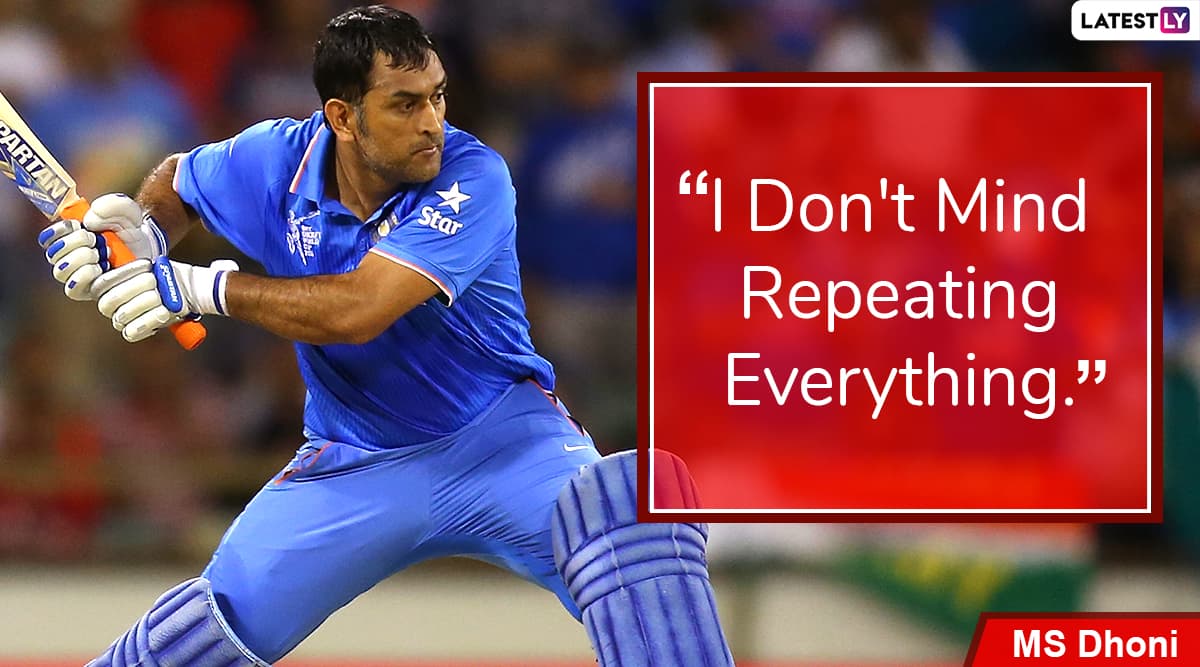 Apart from International accolades, MS Dhoni has enjoyed success at the domestic front as well. The wicket-keeper batsman has guided Chennai Super Kings to three IPL titles, the second-most in the competition's history. The former Indian skipper is currently on sabbatical and is expected to return once Indian Premier League resumes.
(The above story first appeared on LatestLY on Jul 07, 2020 07:00 AM IST. For more news and updates on politics, world, sports, entertainment and lifestyle, log on to our website latestly.com).