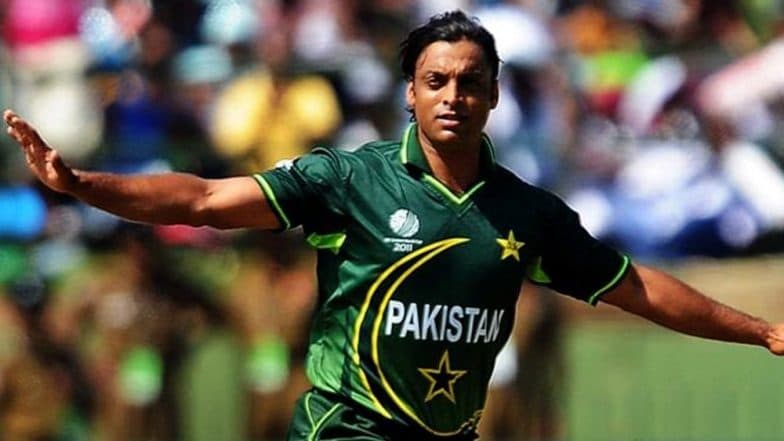 In the wake of Pulwama attacks, there have been strong voices in the BCCI to call off the match between India and Pakistan which is scheduled to happen on June 16, 2019, at Manchester in the 2019 ICC Cricket World Cup tie. Harbhajan Singh and former Indian captain Sourav Ganguly have asked the BCCI to boycott the game. Now, former Pakistani pacer Shoaib Akhtar has condemned the attack and has also said that the Indians have got full rights to withdraw themselves from the game. Shahid Afridi Slams IMG Reliance for Pulling Out of PSL 2019 Following Pulwama Attacks; Calls the Broadcaster Uneducated.
In an interview, Akhtar said, "We strongly condemn the loss of lives. But when it comes to our country, we are one nation, united and we will stand by our Prime Minister's statement without having a second thought," Akhtar added. "They have a right to pull out. Their country was attacked and hence the decision. You cannot argue on that," he explained. He also said that cricketers like Sourav Ganguly and Harbhajan Singh should refrain from talking politics and instead should try and bridge the gap between two countries. PSL 2019: Cricbuzz & Dream11 Ban Pakistan Super League 2019 Post Pulwama Attack.
Also during the interview, Akhtar revealed about the BCCI's urge for playing the bilateral series with Pakistan but according to him, it is the government turns down the offer despite the fact that the matches would have been held at different venues. According to him, the series could have benefited both India and Pakistan monetarily.
Earlier today, Shahid Afridi also blasted at IMG Reliance for pulling out of PSL 2019 as the producers. He also said that India should not blame Pakistan for the attacks and should provide enough evidence.