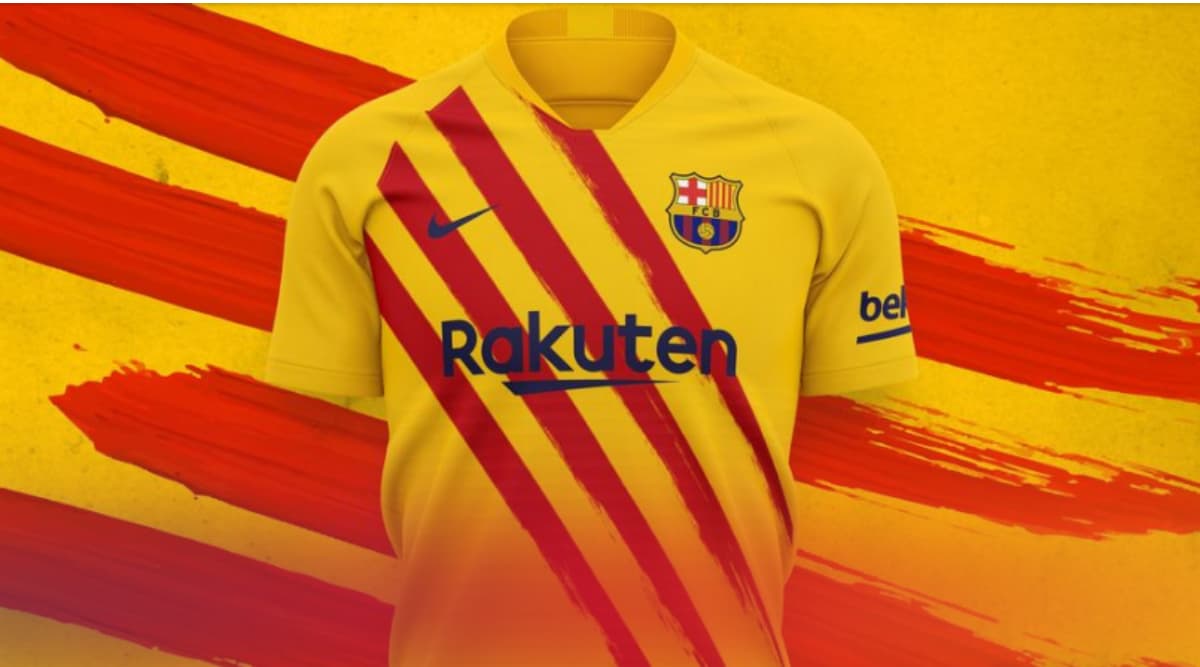 FC Barcelona have unveiled a new kit for the ongoing 2019-20 season which is inspired by their Catalan Roots. This is the first time that the Catalan giants will have four jerseys in the same season. With the tagline Ho portem dins (It's deep within us), FC Barcelona have presented a new jersey for this season which features the Catalan flag, the senyera, in honour of the club's roots and history of over 120 years. The new kit will go on sale from November 13, 2019 (Wednesday) at first only at the Barca Stores at the Camp Nou. A week later, from November 20, 2019 (Wednesday) the new kit will also be available at all of the other usual official points of sale. Spanish Super Cup 2019–20: Saudi Arabia to Host the New Four-Team Format.
This is the first time that the club will have four jerseys in a season. Both men's and Women's teams will be using the jersey for certain league fixtures in the season. The new design features a modern look in which the four red stripes appear diagonally across a yellow background. The jersey will have retro V-neck while the shorts will remain yellow, similar to the shirt. The tagline 'It's deep within us' is to bring to mind the essence of Barcelona and to invoke one of the main factors in being 'More than a Club', namely being proud to belong to Barcelona and Catalonia. "It is an honour to wear the flag, the four stripes, on the shirt," said Sergi Roberto, one of Barcelona's first team captain and a product of the clubs famous La Masia academy. La Liga 2019: Levante Has 'Special Plans' for India.
The First Look!
Wherever we are from.

For so many years we have felt it.

And for 120 years, it's deep within us.#HoPortemDins ❤ pic.twitter.com/CCpOe8eu8R

— FC Barcelona (@FCBarcelona) November 12, 2019
It's Deep Within Us
💛❤️💛❤️💛❤️💛❤️💛

😍 @SergiRoberto10#HoPortemDins pic.twitter.com/QSgTGL5Rbu

— FC Barcelona (@FCBarcelona) November 12, 2019
FC Barcelona are currently top of the points table in their domestic league and also occupy pole position in their Champions League Group. They will travel to Saudi Arabia in January to participate in the Spanish Super Cup where they will face Atletico Madrid in the first semi-finals. The other semi-final will be between Real Madrid and Valencia teeing up the possibility of a potential El Clasico in the finals on January 12, 2019.