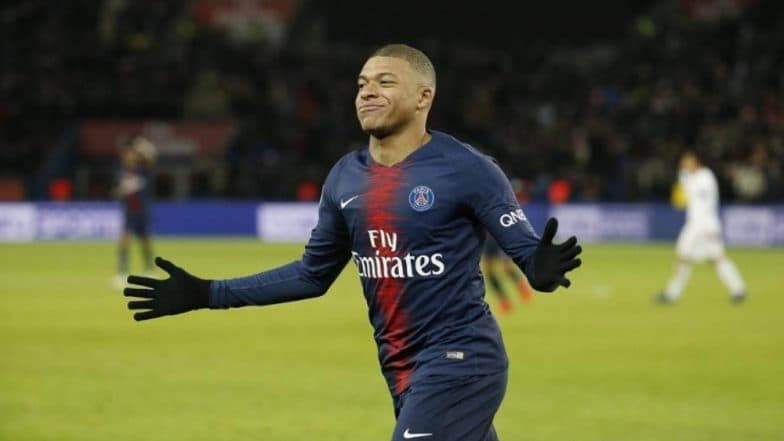 Last night at Old Trafford, PSG handed 2-0 defeat to Manchester United in the first leg of their Champions League 2018-19 last 16 tie. While one might have thought that PSG would had issues with the absence of stalwarts like Edinson Cavani  and Neymar but on the contrary, the team was in full form and left no stone unturned to give their best. Presnel Kimpembe and Kylian Mbappe were the ones to score goals for the visitors. With that one strike at the 60th minute, Kylian Mbappe equalled Cristiano Ronaldo's Champions League record. Mbappe Stars as PSG Hand Solskjaer's Man Utd a Reality Check.
Mbappe now has 14 goals in his kitty from 24 appearances and thus has equalled CR7's tally. The former Real Madrid footballer netted 14 goals in 40 Champions League appearances. Cristiano Ronaldo who has scored 121 goals so far in his 156 appearances tops the list. Mbappe has scored a total of four goals this season in the seven matches he played. Check out the video of the match below.
Talking about the match, PSG dominated the host right from the start. Things turned worse for Manchester United when Paul Pogba received a red card. After remaining unbeaten for 10 games, United faced their first defeat. Manchester United caretaker manager Ole Gunnar Solskjaer admitted his side were shown how much they still have to improve.
"Today we weren't at the level, this is a level up from what we have played against. We have had a great run, we came into this game in a great frame of mind, great form, but it's a big step up," said Solskjaer. The team will face Chelsea in the FA Cup tie on February 19, 2019.