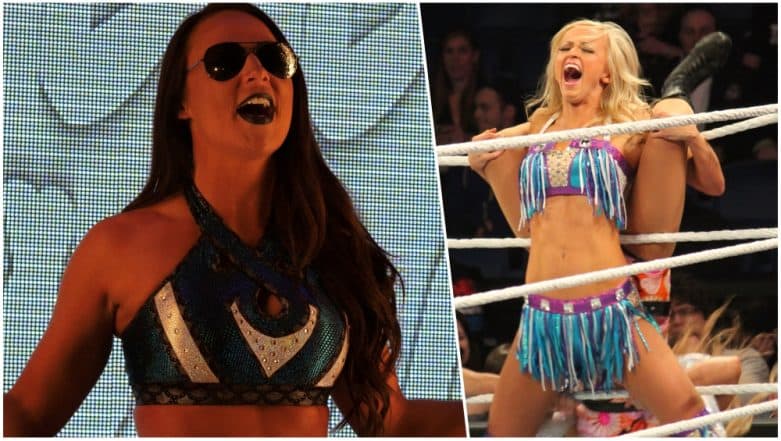 Tenille Dashwood, an independent wrestler from Australia and Woman of Honor star recently revealed that she's been battling psoriasis, a chronic skin condition, since she was 14. She made the stunning revelation on Twitter, talking about her prolonged battle with the skin condition. Tenille Dashwood used to fight for WWE under the ring name Emma before she went solo. She has now been working on the independent circuit and joined the Ring of Honor (ROH) in 2018. She tweeted to fans that she may not appear on the upcoming ROH UK tour due to her skin condition.
In the tweet, she explained to fans that she didn't have the courage to share the news with them earlier. But with social media always highlighting the glamorous side if life, she thought it was important "to share a dose of reality."
Here's her tweet:
Please read!

It's not easy for me to share something so personal publicly. But, hopefully it'll help someone else going through a hard time and if so then it's worth it! pic.twitter.com/kCME0bT3gM

— TENILLE DASHWOOD (@TenilleDashwood) August 17, 2018
Psoriasis is a chronic skin condition, which is non-contagious. But it can cause reddish, scaly, itchy patches on the skin. According to the National Library of Medicine, the skin condition is marked with periods of severe flare ups, followed by mild skin problems. While there are ways to treat the problem, psoriasis has no cure. The problem can be quite severe. Sufferers often become reclusive due to the visibly red skin and scaly patches on the body. Sometimes, other parts of the body such as joints and nails can get affected. This healing cave in Austria can help heal joint problems and psoriasis 
In the tweet, Tenille revealed to her followers that she was having "the worst flare up to date." She said that the problem was triggered when she was sick recently and that the inflammation has covered her entire body. Here's how you can protect yourself from these scary skin conditions
She writes: "It's not contagious and there is no cure! It's been extremely itchy and painful at this stage, it feels like burns and tearing skin all over my body. Almost unbearable. I've tried to hide it (when it's calm I can and have for years) and continue on stubbornly with my commitments for a while now since back when I was on tour in Australia and NZ. However, this past weekend things escalated quickly and I ended up in hospital desperate for relief.. This is what unfortunately led to me having to pull out of my ROK UK tour. I simply need to take care of myself! Happy to say I've seen a little improvement since the weekend and fingers crossed it keeps getting better quickly now! Here's how a detox bath can help your skin
She also says that of all the treatments that she has tried, which includes chemotherapy, it was diet and routine that worked for her. She says that her diet is now limited and she has been trying to improve her gut health and eliminating everything that is toxic to her. "I am back in the fight and I am determined to get this to calm down again by implementing what I have learned. Giving up isn't an option," she writes. WWE SmackDown LIVE Results and Video Highlights: Tensions Simmer High Between Becky Lynch and Charlotte Flair; Samoa Joe Taunts AJ Styles Ahead of SummerSlam
In the note, she also mentioned how psoriasis affected her self-image while she was growing up. She was ashamed, embarrassed and even depressed over her appearance. She once worried that it may stand in the way of her dream of becoming a professional wrestler and working with the WWE. But thankfully, she did achieve considerable professional success, despite her condition.
She rounded off her note by saying: "If you or anyone else you know is going through a hard time please share this, let them know they're not alone! Believe me, I know it's an emotional rollercoaster but it's important to stay positive and keep fighting because anything is possible!"