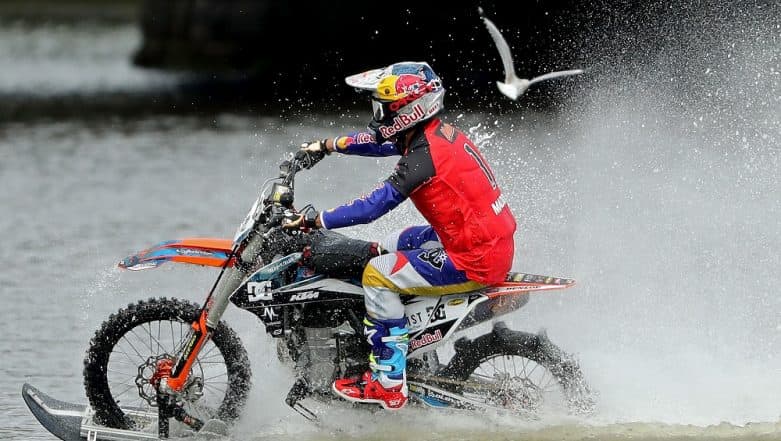 Mumbai, December 20: Mumbai is all set to host world renowned riders from across the globe for the FMX showcase at the Gateway of India on February 3 2019, it was announced on Thursday. Created back in 2001, Red Bull X-Fighters is the most prestigious freestyle motocross (FMX) event series in the world. They execute gravity-defying tricks on their motorcycles in some of the world´s most iconic locations. Robbie Maddison will also be geared up to enthrall the Indian audience with his acrobatic disbelief.
Joining this world record breaker are Red Bull X-Fighters World Tour Champion, Tom Pagès from France, who recently jumped a 10-storey replica of the Arc de Triomph in Las Vegas and Alexei Kolesnikov, the first rider to have landed a back flip in Russia. Along with the three Red Bull Athletes, international riders like Martin Koren, Radek Bilek and Julien Vanstippen will also be seen showcasing high octane biking skills.
Alexei Kolesnikov, Red Bull athlete said: "FMX Showcase is a grand event where athletes like me get an opportunity to showcase skills. I am really excited to be part of the show and to perform here. I have heard a lot about how enthusiastic the Indians are and thus I hope I can put out a special show for the people present there."
Maharashtra Tourism Development Corporation aims to position Maharashtra as an emerging destination for hosting various national and international events such as these.