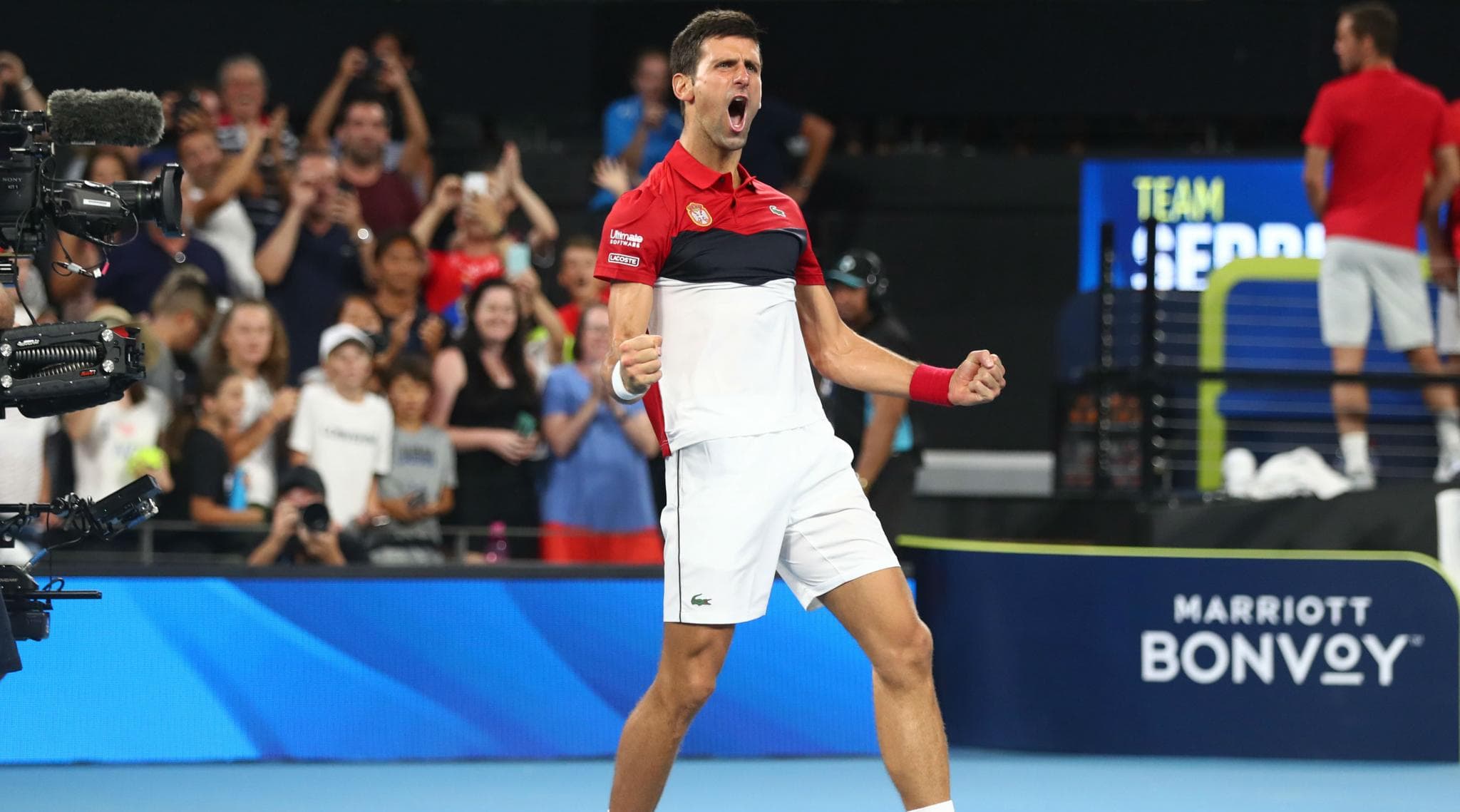 Novak Djokovic extended his dominance over the World No. 1 Rafael Nadal by defeating him in the finals of ATP Cup 2020. The former's triumph has also set up a deciding doubles match between Serbia and Spain for the ATP Cup title. Djokovic put up a spectacular show in the finals and defeated the Spanish great by 6-2, 7-6(4). It was also Djokovic's ninth straight win over the Spanish great and he'll certainly be delighted by his performance. Also, Roberto Bautista Agut defeated Dusan Lajovic in the opening tie of the singles clash which meant Djokovic's loss would have perished Serbia's hope of clinching the title. However, the 32-year old rose to the occasion to put up a splendid performance. Novak Djokovic Joins Maria Sharapova to Donate to Australia Bushfire Relief.
It was a battle between the number two Djokovic and top-ranked Tennis player Rafael Nadal and many expected the game to go down to the wire. However, the Serbian great dominated the game from the first minute and registered his victory in two straight sets. Nadal was pushed on the back foot from the outset and lost the first set by 6-2. He, however, tried to make a comeback in the second set where the two fought neck to neck. However, Djokovic pipped his opposition at the last minute and clinch that set and the match too.
With this win, all have come down to the decisive double battles between Serbia and Spain which will be played on Sunday itself. For Serbia, Novak Djokovic and Viktor Troicki will have the onus go their side to the title while from Spain Pablo Carreno Busta and Feliciano Lopez will step up in the final clash.