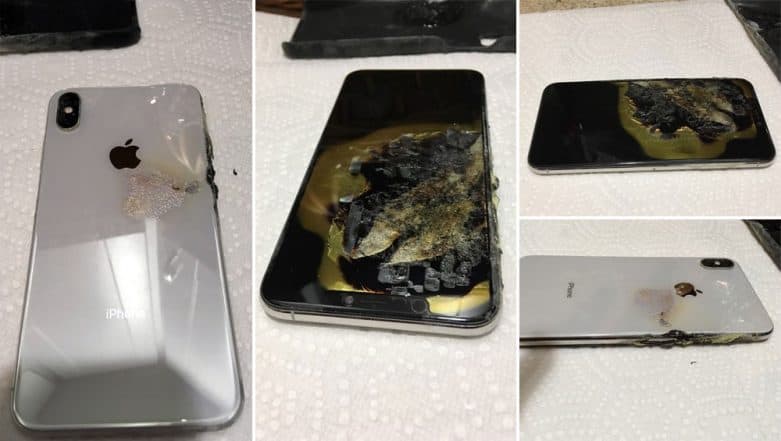 Apple had been in the news lately, particularly for the negative ones though! Previously, Apple was banned from selling iPhones in China and Germany. Another Apple ripper has surfaced online as an iPhone users namely - J. Hillard from Ohio claims that his recently bought Apple iPhone XS Max exploded in his trouser pocket. According to the report from iDrop News, the incident was reportedly happened on Wednesday (December 12, 2018) at 3PM near Columbus, Ohio. The owner claims that he bought the new Apple iPhone XS Max approximately 3 weeks prior to the incident, which leaves very little space for battery abuse that usually plays a factor in such cases. Apple iPhone Battery Replacement Programme Expires Today; Your Last Chance For Replacing Out-of-Warranty iPhone Battery.
iDrop News also reported that the owner witnessed a strange smell coming from his phone which was kept in the rear pocket of the pant. The owner mentioned that he felt large amount of heat as well as burning of the skin. Hillard also claimed that a green and yellow coloured smoke started coming out from the recently purchased iPhone moments later. New Apple iPhones Attracting More Android Users - Report.
Hillard said in a statement that, "Left no other option, I had to exit the room since there was a female in the break room with me and remove my pants. I ran to the boardroom where I got my shoes and pants off as fast as possible. A VP of our company put the fire out with a fire extinguisher because he heard me yelling." Apple iPhones Likely To Be Assembled at Foxconn's Facility in India By 2019 - Report.
Going by the images, we can clearly see that Apple iPhone XS Max handset has been damaged severely. The front display of the handset has absorbed the maximum damage as more than half of the screen is deformed. There is also significant damage caused on the both sides and rear of the phone. Moreover, the owner also made attempts to resolve the issue by directly visiting Apple Store with damaged (burnt) phone, case, and plastic screen protector.