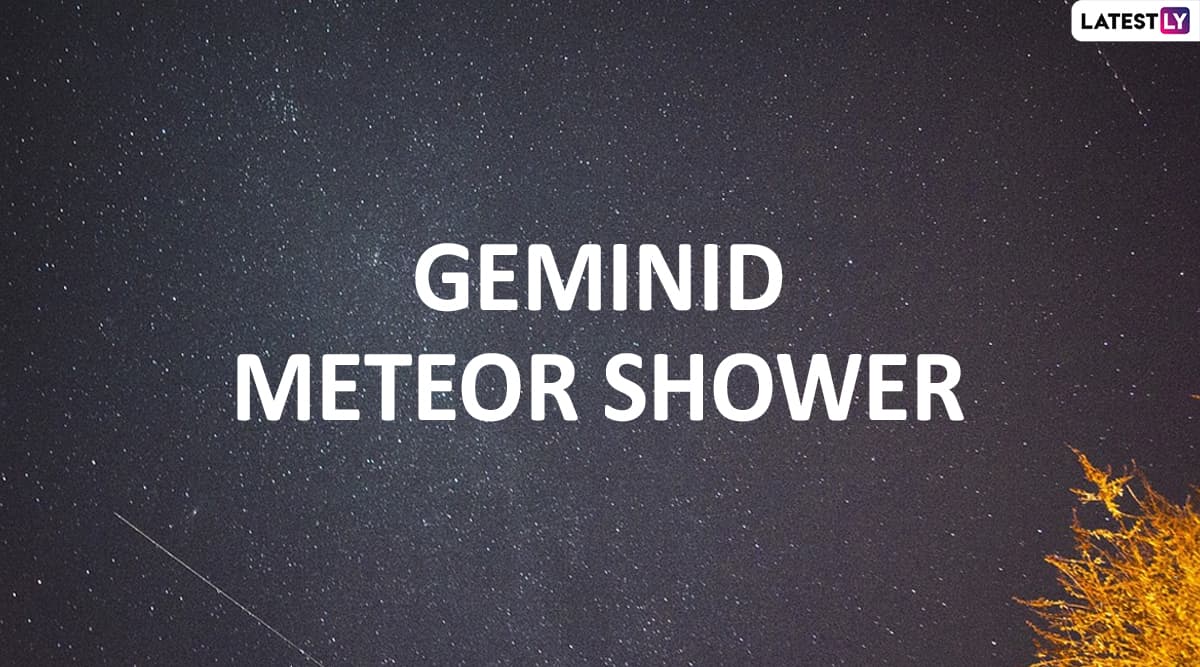 Its that time of the year again, to turn your eyes up to the night sky as one of the most delightful meteor showers will peak soon. The Geminid Meteor Shower 2019 will be at its peak during the days of December 14 and 15 this year too. This meteor shower is active in the colder months and usually peaks around the same dates each year. But this time around, there will also be a full moon donning the night, so the number of shooting stars that one can see would be lesser. Ahead of Geminid Meteor Shower 2019, we tell you a little more about this beautiful spectacle. Stunning Green-Coloured Meteor Flash Brightens Up Florida Night Skies, Video Goes Viral.
Geminid Meteor Shower 2019 Dates and Timings
The Geminids are active during mid-December and will be at its peak on December 14 and 15. From December 12, if you look into the sky from a secluded spot, you might be lucky to spot a few shooting stars. The best time to watch the meteors falling is after midnight. The best displays will be between 1 AM to 3 AM. NASA meteor expert Bill Cooke told Space.com, "It won't be a total washout, because the Geminids have a lot of fireballs in them. The best time to watch for the Geminids is about 2 a.m. in your local time zone."
What is Geminid Meteor Shower?
Emerging from almost 200 years, the Geminids are one of the oldest meteor showers known. The first recorded observation of them goes back to 1833. A Geminid Meteor Shower is caused by an object 3200 Phaethon, which is an Apollo asteroid which is among the closest to the Sun. These meteors come from the constellation of Gemini thus they get the name Geminid.
How to Watch The Geminids?
The best way to watch the spectacle of shooting stars is to head to a secluded place, away from the city lights. Not all the stars will be as bright, there will be many faint ones. Plus, it also is the time for a full moon, there will be naturally more light in the night sky. One need not have a telescope to view the meteors, as they are even visible to the naked eye. Having a binocular will, however, will give you a clear picture.
So stargazers if you love watching such spectacles then get ready to squeeze in a small getaway over the weekend. Enjoy the best of Geminids, a yearly astronomical delight.