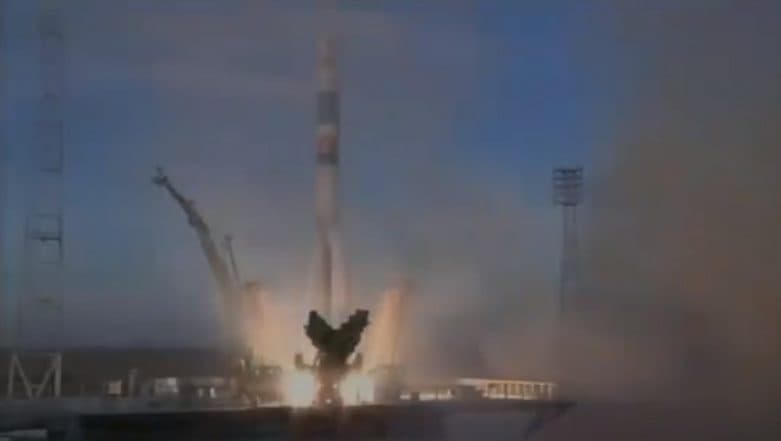 Moscow, December 3: Russia successfully launched its first manned voyage to the International Space Station on Monday since a mission in October that was aborted mid-air because of a rocket malfunction. According to NASA, Russian-made Soyuz rocket was launched from the Baikonur Cosmodrome in Kazakhstan and have safely reached orbit.
"NASA astronaut Anne McClain, David Saint-Jacques of the Canadian Space Agency, and Oleg Konenenko of the Russian space agency Roscosmos have begun their six-hour trip to the orbital laboratory where they will live and work for the next six-and-a-half months," the space agency said. Saint-Jacques will be the first Canadian astronaut to visit the space station since Chris Hadfield.
LIFTOFF! Shooting into the sky at 6:31am ET, the Soyuz rocket carrying @AstroAnnimal, @Astro_DavidS and Oleg Kononenko leaves Earth on six-hour journey to their new home on @Space_Station. Watch: https://t.co/i3hRugl4X4 pic.twitter.com/xrgYvSg8UQ

— NASA (@NASA) December 3, 2018
Saint-Jacques joked that he had received so much training ahead of the flight "that I felt at the end that I could build a Soyuz in my backyard", reported Reuters. NASA's McClain, who served in Iraq, said that training to spacewalk resembled the sport since it demands "grit, toughness, mental focus, and more".