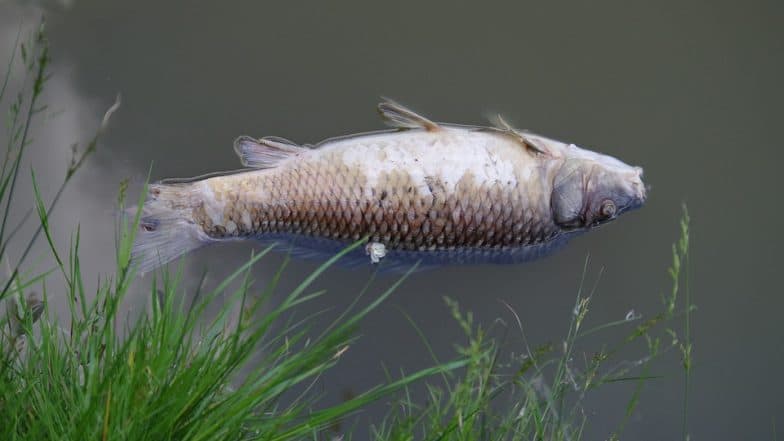 As Australia continues to reel in the scorching heat of the sun, hundreds of fish have died in the country's Darling River. And authorities say that more deaths are likely to occur in the drought-stricken country. Locals on Monday saw scores of white dead fish floating on the Darling River near the southeastern Outback town of Menindee.
Weeks before, millions of fish died similarly due to the terrible heat conditions. Scientists said that low water, oxygen levels and toxic algae were the reason for the mass death. Inspectors from the New South Wales Department of Primary Industries in a statement said, "Further fish deaths in the Darling River are anticipated as a significant number of fish have been observed under stress." Australia Melts in Record-breaking Heatwave, Temp Rises 12 Degrees Above Average.
Meanwhile, The Washington Post reported that due to the soaring temperatures, snakes and other reptiles are now entering people's backyards and homes. Climate changes have affected Australia severely in the past years. The country has warmed by over 33 degrees since 1910 and has experienced frequent heat waves, drought conditions and hot temperatures. 4 Truths That Make Us Wonder Whether The Earth Will Survive 50 Years From Now.
Officials said that with no rain forecast and increasing temperatures there is a "high risk of further fish kills over the coming days and week." The Darling River is part of the Murray-Darling River system flowing thousands of kilometres through several states. While the government blames the deaths on drought, experts say it is due to the pollution of the river.
Watch the video here:
New South Wales Regional Water Minister Niall Blair on Tuesday was quoted as saying, "It's not a case of not being able to spend money on something, there just isn't any other alternative that anyone has offered up. The only thing that will really change these conditions at the moment is fresh water coming through the system and there is just no possibility of that at the moment."