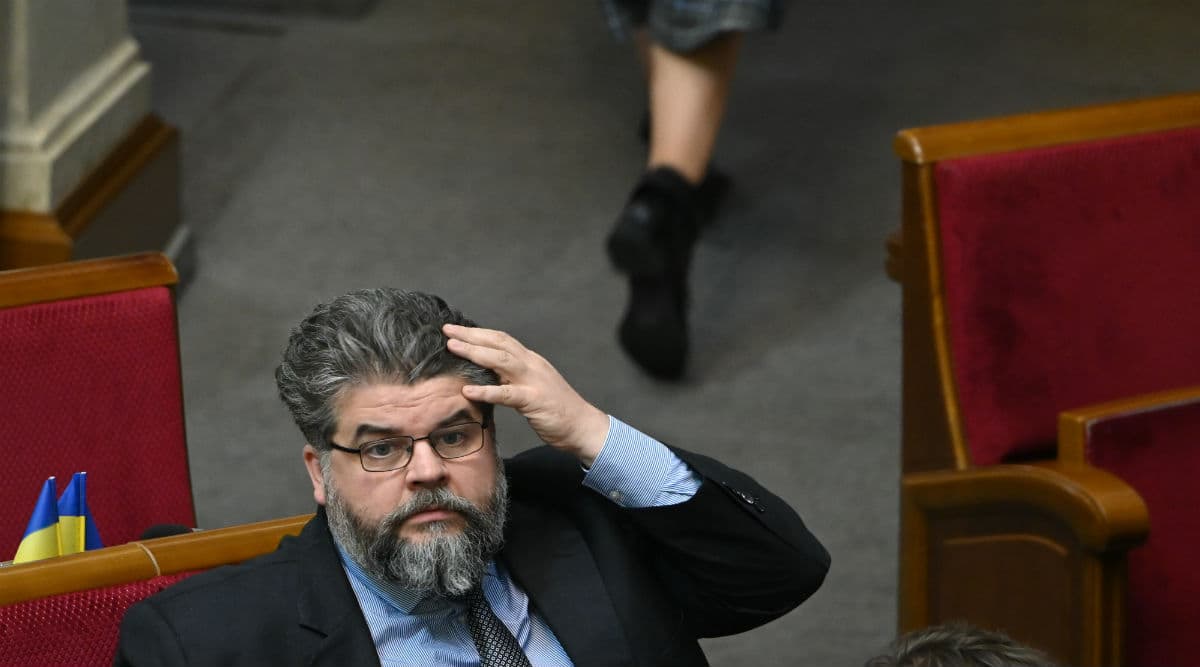 Kiev, October 31: Ukrainian President Volodymyr Zelensky's party was embroiled in a scandal Thursday after one of its lawmakers was caught chatting with a prostitute during a plenary session.
On Wednesday, a Ukrainian website published pictures of the phone screen of Bohdan Yaremenko, a senior lawmaker with Zelensky's Servant of the People party, as he appeared to discuss hourly rates with a prostitute.
"Hi, your place," the prostitute told the 48-year-old head of the Ukrainian parliament's foreign affairs and inter-parliamentary cooperation committee.
"$100 an hour, $150 two hours. I won't stay the night."
Over the years Ukraine's Verkhovna Rada has witnessed all sorts of raucous debates, brawls and fist fights.
But the latest scandal is a major embarrassment for Zelensky who swept to power in April on promises to clean up the ex-Soviet country's political system and root out corruption.
Zelensky's newly-established Servant of the People party won legislative polls in July, bringing a host of new faces into parliament and government.
Yaremenko, a former diplomat, was one of the newcomers.
The married father of two initially denied speaking to a prostitute, saying on Facebook that it was simply a stunt intended to provoke journalists.
He then deleted his post and apologised to his family, colleagues and Zelensky for the "thoughtless act". But many said such behaviour should not be tolerated. On Thursday several women legislators demanded that Yaremenko resign.
"It is an utter disgrace," pro-Western lawmaker Iryna Gerashchenko said in parliament, adding that his behaviour helped perpetuate the "worst myths" about Ukraine.
Pro-Russian lawmaker Oleg Voloshyn urged foreign embassies in Ukraine to "avoid contact with the man who so obviously supports the sexual exploitation of Ukrainians."
The Servant of the People parliamentary faction will address the incident this week, said its leader David Arakhamia.
"As a father of six, I cannot even comment on it," he said, quoted by local media.
Arakhamia said Yaremenko might lose his post, get excluded from the faction or be stripped of his mandate altogether.