The California fire has killed nearly 50 people while rescuers continue to search for missing residents. The consuming fire has been the most destructive in California's history. While the rescue forces are at their best trying to save lives, the animals trapped in the adjoining areas who have no means to escape the inferno are dying by the dozens.
But rescue workers are not giving up their efforts in bringing them to safety. Photos and videos going viral on social media show workers evacuating horses, cats and dogs trapped from affected regions. California Department of Forestry and Fire Protection (Cal Fire) said that the fire had burnt 130,000 acres (526.1 square km). More than 5,600 firefighters have been deployed in the area to control fire. California Fire: Heartless Boss Asks Employee to Come to Work While His House Was Being Evacuated.
As the fire continues to spread, the California Film Commission has banned filming in state parks and beaches in the wildfire zones until further notice. According to variety.com, the commission on Tuesday announced that the fire burned about 150 square miles of land in Ventura and Los Angeles counties in six days.
Here are photos and videos of how animals were affected in the devastating fire-(Graphic content, viewer discretion advised)
View this post on Instagram
The terrifying fire
View this post on Instagram
A wild rabbit suffers serious burns from the fire
View this post on Instagram
A cat burnt in the fire
Death in Paradise

California fire is deadliest in US history as death toll climbs to 42

The nightmare is far from over with 220 still missing.https://t.co/JP3xAw5IrO #CaliforniaFires

↓ ©https://t.co/gP8byINnjV Burnt cat waits to be rescued in Bille Road pic.twitter.com/0l1bkT4RvD

— Queen's Park Media (@ThisQueensPark) November 13, 2018
A man saving a rabbit from fire
View this post on Instagram
Most horses have been rescued from the area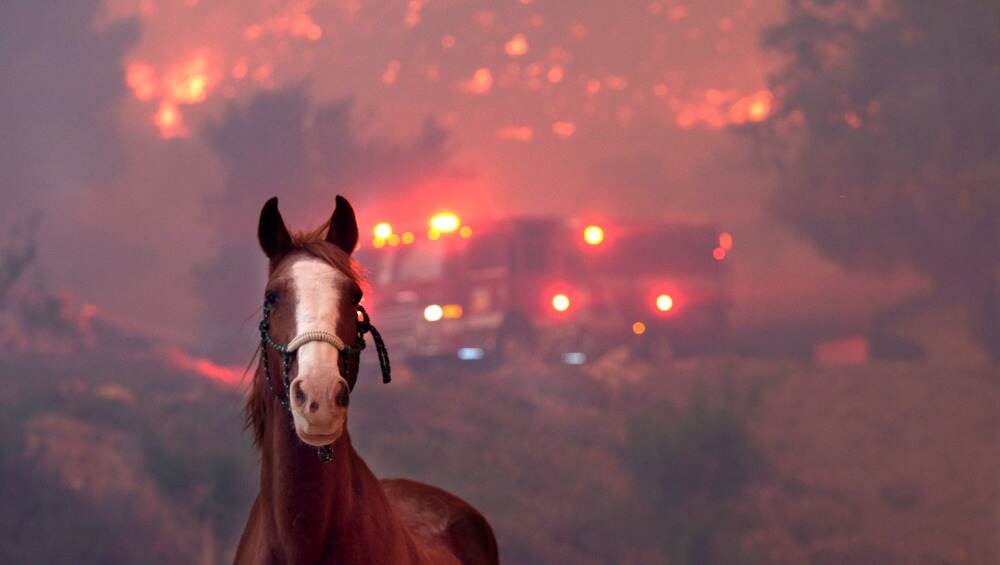 Reportedly, the fire was caused by strong winds and dry conditions in the state.  As the blaze spread in the town of Paradise threatening nearly 26,000 residents, residing in the area. The flames have already destroyed 621,743 acres (251,610 hectares), nearly twice the amount during the same period of 2017 and nearly triple the five-year average.
(The above story first appeared on LatestLY on Nov 14, 2018 05:16 PM IST. For more news and updates on politics, world, sports, entertainment and lifestyle, log on to our website latestly.com).