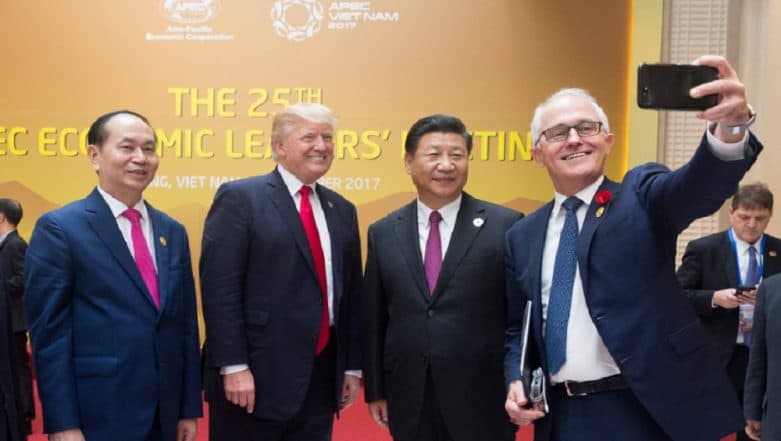 Toronto, February 26: Could the multi-billion dollar trade war that has impacted the bottom lines of businesses in both the U.S. and China be coming to an end? From the hints that US President Donald Trump has been dropping it would seem so.
Donald Trump has said that he intends to meet with his Chinese counterpart Xi Jinping in the near future for a "signing summit." "I told you last night -- there was a lovely dinner -- but I told you how well we did with our trade talks in China and it looks like they'll be coming back quickly again, and we're going to have another summit, we're going to have a signing summit, which is even better, so hopefully we can get that completed, but we're getting very, very close," Trump reportedly told the governors of the various states who were at the White House.
The statement by Trump comes after he delayed an increase in tariffs that were scheduled to go into place on Saturday, February 23. Trump tweeted that he was delaying another round off tariffs due to "substantial progress" on priority issues for his administration such as protecting the intellectual property rights of Americans companies in China and technology transfers for joint projects. The 10% tariffs on $200 billion worth of Chinese imports into the U.S. was set to increase to 25% on Saturday. "China is paying us right now billions and billions of tariffs a month, I love it personally, I love it, but it's hurting them," Trump said. Read: IMF Cuts Global Economic Growth Projections over US-China Trade War
Chinese trade officials spoke on similar lines, saying both the countries' teams had "achieved substantial progress on specific issues," according to a statement released to Xinhua, China's state news agency. "
There was no confirmation of the date of the "signing summit" but during a meeting with China's Vice Premiere Liu He, Trump mentioned that it could take place in mid-March at his Mar-a-lago residence in Florida. These details indicate the two sides are fairly close to a trade deal with a few details left to hash out.