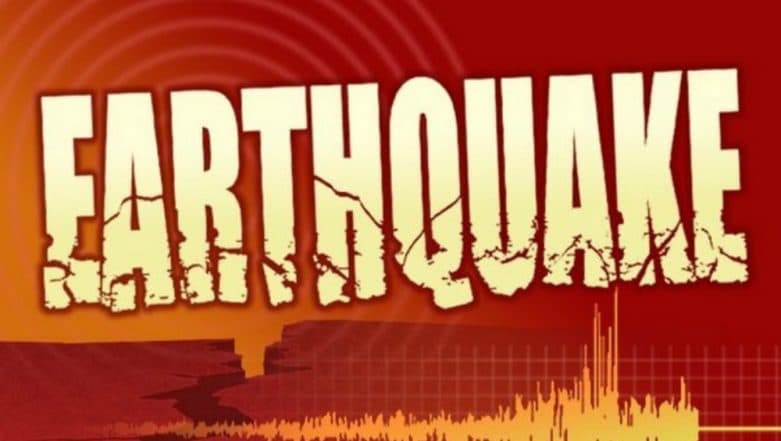 Bali, December 6: An earthquake of magnitude 5.5 hit the Lombok region in Indonesia at 01:02 am (Coordinated Universal Time) on, the United States Geological Survey (USGS) informed. Reports inform that no tsunami warning has been issued. No casualties have been reported so far. Indonesia is prone to earthquakes because of its location on the "Ring of Fire," an arc of volcanoes and fault lines in the Pacific Basin. The island is one of the most disaster-prone nations in the world, where nearly 7,000 earthquakes, mostly moderate, are recorded each year. Earthquake in Lombok: Three Killed After 7.0 Magnitude Quake Rocks the Tourist Island Near Bali in Indonesia.
Earlier this week on December 1, a massive 6.3-magnitude earthquake had struck the eastern part of Indonesia. According to reports, the quake hit in the sea in southwest Indonesia, about 130 kilometres (80 miles northeast of the city Tiakur at 10:27 pm. Indonesia Earthquake: 6.1-Magnitude Quake Strikes in Sulawesi Island.
An earthquake of magnitude 5.5 hit Lombok region in Indonesia at 01:02 am (Coordinated Universal Time): USGS

— ANI (@ANI) December 6, 2018
The earthquake was reported at a depth of 140 kilometres, according to the US Geological Survey. The national disaster agency said the quake was felt weakly in Tiakur for about three to five seconds. In September this year, after a 7.5 quake hit the island, nearly 384 people were killed, officials confirmed.
Reports inform that the tsunami, triggered by the massive earthquake, devastated buildings and residential areas in the coastal areas. Reports by IANS informed that the giant sea wave of up to 2 metre (6.6ft) crashed into the city of Palu, located on Sulawesi Island, not long after authorities had lifted a tsunami warning.
Indonesia, also known as the archipelago nation, falls in the region where tectonic plates collide and many of the world's volcanic eruptions and earthquakes occur. In 2004, the Indian Ocean tsunami killed 226,000 people in 13 countries, including more than 120,000 in Indonesia.