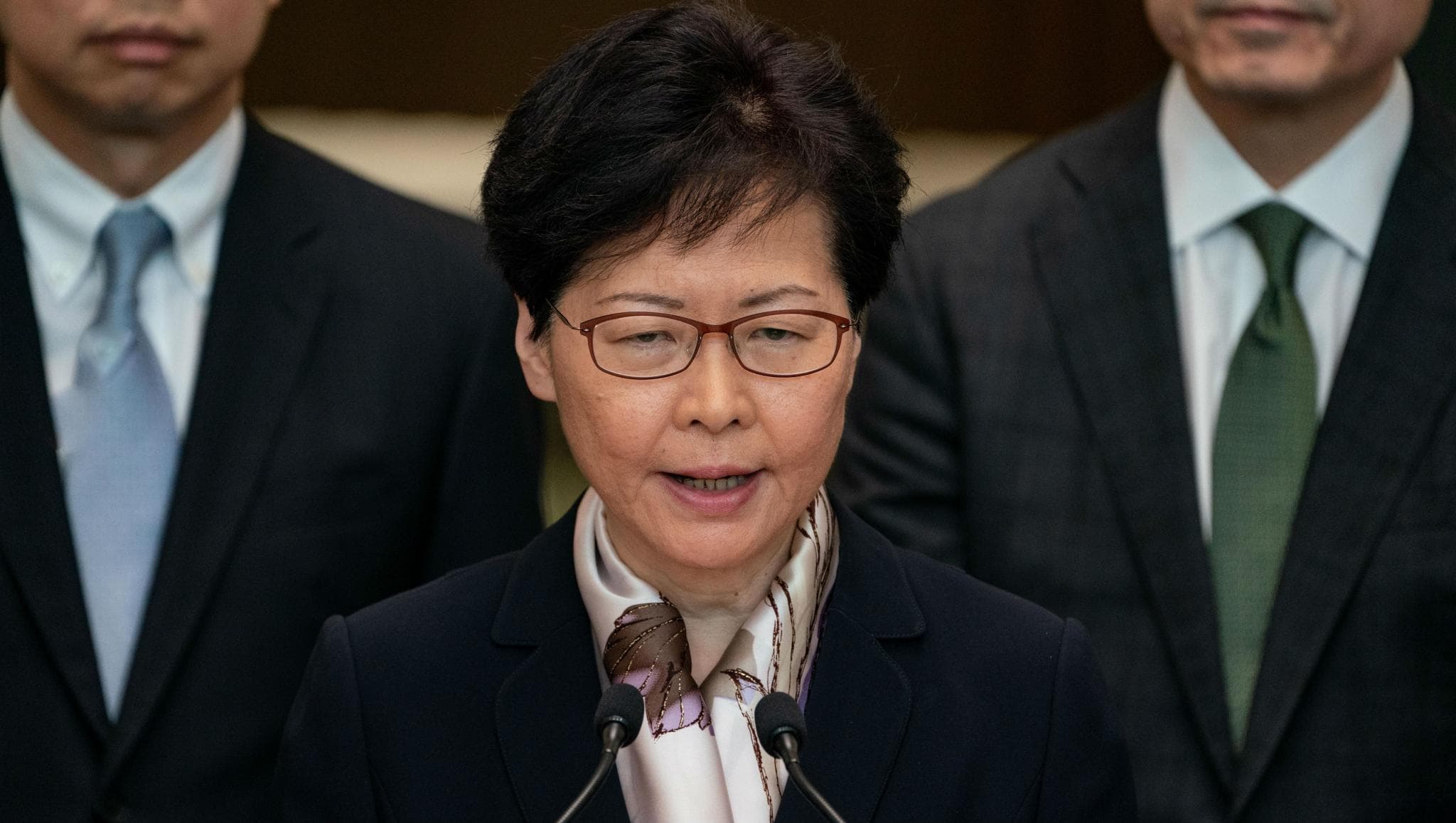 Hong Kong, October 23: Hong Kong's Legislature on Wednesday formally withdrew a controversial extradition bill which sparked unrest in the Special Administrative Region of the People's Republic of China. The bill was withdrawn after a second reading in the Hong Kong Legislative Council. Last month, Chief Executive of Hong Kong Carrie Lam had hinted at withdrawing the bill formally. Hong Kong Paralysed After Protest Against China Extradition Bill.
If the bill would have been passed into law, then political prisoners and civil rights activists would be extradited to mainland China. Protesters feared that that extradition to mainland China could subject people to unfair trials by the Chinese government. Hong Kong Leader Carrie Lam to Announce Formal Withdrawal of Extradition Bill Amid Massive Protests.
The withdrawal of the bill is one of the demands of the protesters. Apart from this, people of Hong Kong also demanded amnesty for arrested protesters and an independent inquiry into alleged police brutality. They also demanded that authorities should implement complete universal suffrage and should not characterise these protests as "riots". Joshua Wong, Hong Kong Activist, Slams Chinese Tabloid Global Times For Spreading Fake News About His Arrest.
However, demonstrations against the bill have turned into a pro-democracy movement. It was the worst crisis faced by Hong Kong since 1997 after the region was handed back to China. At that time high degree of Hong Kong's autonomy was promised by China for 50 years until 2047. It also guarantees freedom of speech and press for Hong Kong residents. Similarly, capitalist markets and English common law under a "one country, two systems" arrangement was also committed by China.
The bill was introduced in April. It sparked outrage among the residents of Hong Kong. Thousands of protesters took to streets. They lobbed petrol bombs at police headquarters, stations and government buildings in the city. According to reports, over 2,000 people have been arrested, while hundreds have been injured.