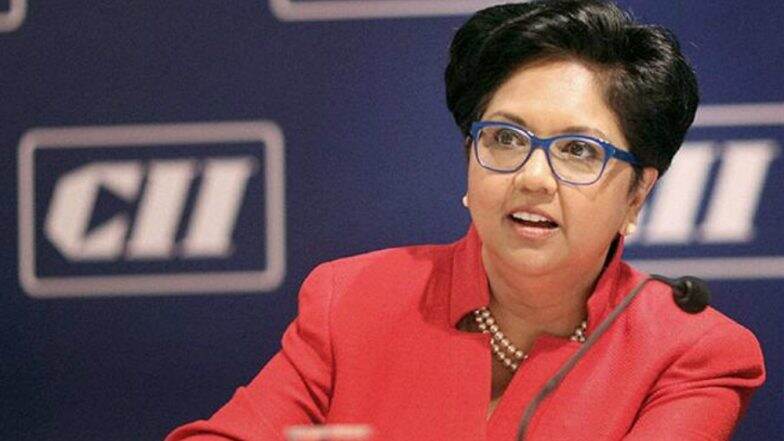 New York, January 16: The Donald Trump led US government has nominated former PepsiCo chief executive officer (CEO) Indra Nooyi as a candidate for the position of new World Bank president, according to the New York Times. Nooyi, 63, had stepped down as PepsiCo's chief last August after leading the company for 12 years. Indra Nooyi to Step Down as PepsiCo CEO After 12 Years, Ramon Laguarta to Replace Her.
The New York Times in its report mentioned that Indra Nooyi "has been courted as an administration ally by Ivanka Trump." Ivanka Trump is the eldest daughter of President Donald Trump and she is reportedly playing a key role in the selection process of a nominee, said the leading daily. Indra Nooyi Appointed by ICC as its First Female Independent Director.
The report, which cited several people familiar with the process, said the decision-making process for the top post at the World Bank is "fluid and in its initial stages and early front-runners and candidates often fall off the radar, or withdraw from consideration, before the president (Donald Trump) makes his ultimate pick".
Nooyi, during her stint at the top of the global company for more than a decade, is credited with taking PepsiCo in uncharted territory and venturing into products like hummus, Kombucha. Nooyi, in her statement at the time of announcement, had added that "PepsiCo today is in a strong position for continued growth with its brightest days still ahead."
She had also said that "Growing up in India, I never imagined I'd have the opportunity to lead such an extraordinary company." The International Cricket Council had appointed Indra Nooyi as the ICC board's first independent female director in February, 2018.