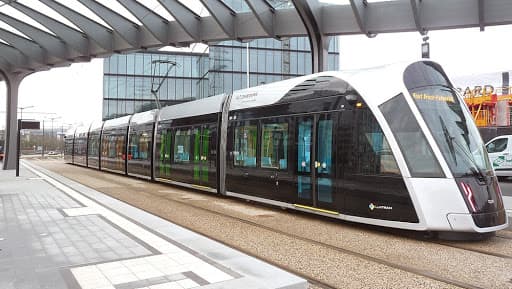 Luxembourg City, December 7: With an aim to make environment-friendly commuting and free the traffic from congestion, Luxembourg has announced its plans to make its public transportation free for everyone from 2019. With this, it would become the first country to do this innovative step.
According to a report, published in The Independent, the plan might come into actions after the new coalition government – led by Democratic Party's Xavier Bettel – takes office in the Grand Duchy. The government has promised to abolish tickets and fares on trains, trams and buses next summer. France Tourism May Get Affected During Christmas 2018 Holiday Season Due to the Ongoing Yellow Vest Protests; Eiffel Tower and Museums in Paris to Remain Closed.
Though the fares for public transport in the country are still reasonable – costing not more than €2 for up to two hours of travel – the new move would benefit in decreasing the traffic congestion in the small country. Also, there are reports that the government might ease first-class rail travel (€3) and all-day second-class ticket on every form of public transport (€4).
It is to be known that to reduce their monthly expenses in public transport; youngsters purchase for an annual "mPass" which costs €150 for all public transportation. As per an estimate, Luxembourg's transport system costs close to €1 billion (roughly Rs 8000 crore) per year to operate, however, due to a frequent promotional offer and nominal rates, fares amount to only €30m annually.