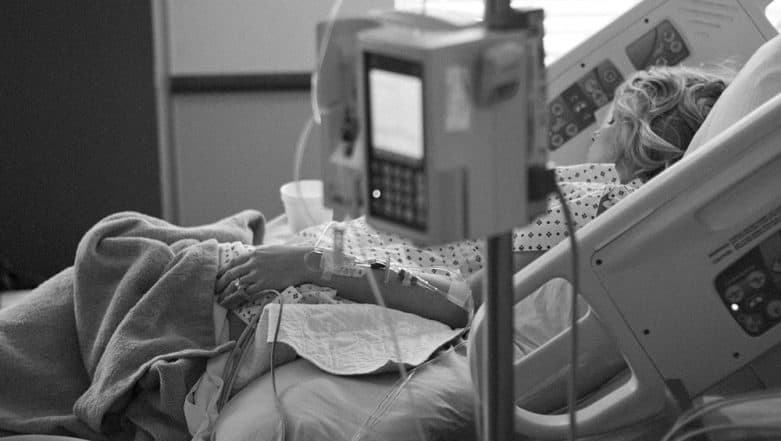 A lawsuit filed against the Sharp Grossmont Hospital in San Diego has given out some shocking details. The hospital has been accused of filming close to 2000 women while they undressed during the gynaecological procedure treatments. The hospital set up hidden cameras in their operating rooms from women's health center in El Cajon between July 2012 and June 2013. A lawsuit has been filed against the hospital by 81 women. Pune: Ward Boy at Jehangir Hospital Arrested for Shooting Video of Woman Changing Clothes for MRI Scan.
These cameras captured some of the delivery procedures including Caesarean births, hysterectomies, sterilizations, dilatation and curettage to resolve miscarriages, and other treatments according to court documents. Women were recorded while they undressed. The court documents reveal that the video recordings came up during another investigation. While checking upon an employee was stealing the anaesthesia drug propofol from drug carts in the operating rooms, these shocking footages were revealed.
These were motion-activated cameras that were set up in the women's health center but they continued recording even after the motion stopped. The patients' faces were clearly captured. The lawsuit reads, "At times, Defendants' patients had their most sensitive genital areas visible." Even non-medical personnel had access to these recordings on their desktop computers. Although none of the authorities tracked who and why were these recordings made. Wisconsin Babysitter Hides Death of An Infant by Dressing Him Up & Returning to His Mother.
The lawsuit also mentions that the hospital does not ensure the complete deletion of these videos. Sharp HealthCare officials told 10News, the intention of these cameras was only to ensure the safety of their patients. "Sharp HealthCare and Sharp Grossmont Hospital continue to take extensive measures to protect the privacy of its patients," they said. Although no names are revealed yet, they might be revealed in future. Wisconsin Babysitter Hides Death of An Infant by Dressing Him Up & Returning to His Mother.
Dr Patrick Sullivan, an anaesthesiologist revealed that he had seen the cameras and taken up the issue to the women's center but he wasn't given an explanation about it. The doctors later begin to cover the camera lenses during the operations but he noticed three more cameras again in 2016. The lawsuit complaint seeks damages for a jury trial on charges of invasion of privacy, negligence, unlawful recording of confidential information, negligent infliction of emotional distress, and breach of fiduciary privacy.