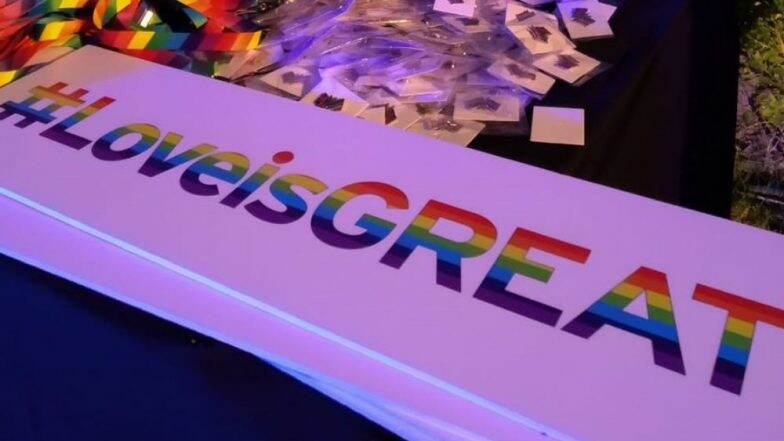 Glasgow, November 9: In an unprecedented achievement for the transgender, lesbian, gay and bisexual community, the Scottish government has embedded LGBTQ studies as a compulsory subject in the school curriculum. This makes Scotland the first country in the world to introduce LGBTQ inclusive education.
The landmark decision, announced by Cabinet Secretary for Education John Swinney, was welcomed the thriving LGBTQ community in Scotland and the United Kingdom. UN Human Rights Chief Lauds Indian Apex Court's Ruling on Gay Sex, Urges Countries to Amend Laws.
"The means that all young people will learn about the LGBTI community; their contributions to our society, the history of our equal rights movement, and the impact of homophobic, biphobic, and transphobic prejudice and bullying," said the statement issued by Tie, a non-governmental organisation which has been campaigning for LGBTQ inlsuve education for the last three years.
Here's what the Scottish government said after the historic announcement:
Deputy First Minister @JohnSwinney has just announced that Scotland will become the first country in the world to have #LGBTI inclusive education embedded in the curriculum. #EducateToLiberate 🏳️‍🌈

Learn more ➡️https://t.co/zzQC5tNVDo pic.twitter.com/JO7VEkgj5J

— Scottish Government (@scotgov) November 8, 2018
On this day, activists recall the progress made by Scotland over the last two decades in overcoming homophobia. Till 1998, the country's law barred even the mention of gay-relationship in the classroom. The provision (Section 2A of Civic Government of Scotland Act) was repealed by the Labour government then sworn-in.
The move had erupted a row in the nation, which forced the then First Minister Donald Dewar to resign. "Fast forward, the nation has been sensitised to the extend where LGBT would not only be mentioned, but compulsorily taught in schools. The achievement must be lauded," said a transgender activist.