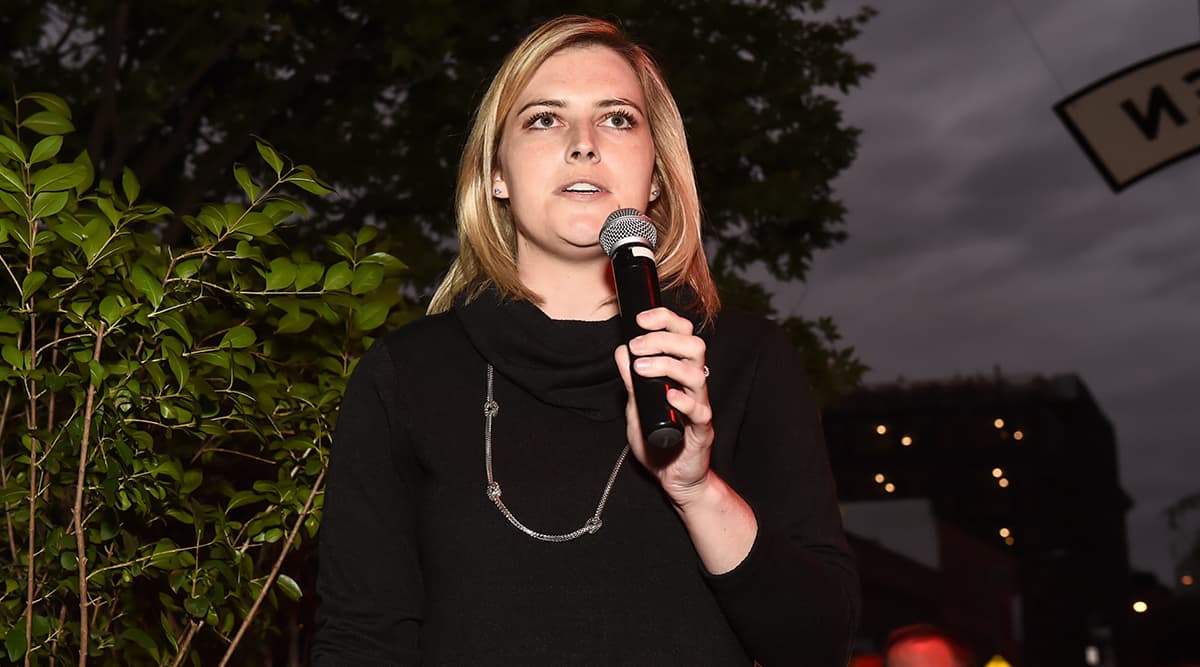 Democrat Katie Hill has announced her resignation from the Congress following the naked photos and revelation of throuple relationship between her ex-husband Kenny Heslep and Morgan Desjardins, a campaign staffer. Hill's lifestyle was up online with her naked pictures, smoking a bong and making out with a female staffer were revealed. Elected in California's 25th congressional district in the year 2018, she has put down her resignation and called herself a victim of a smear campaign. She added that it was the best for her constituents, community and the country.
Hill and her husband Kenneth Haslep are currently involved in a divorce. The racy photos and text messages saw Hill sitting nude behind Morgan Desjardins and combing her hair. Desjardins was helping Hill to get elected back then. Hill had even agreed to have a relationship with campaign staffer but denied any kind of sexual relationship with people in her office. She is currently under investigation by the House ethics committee. In her resignation, she agreed that she has made mistakes and apologised to the people she has hurt. But she also mentioned that revealing her private photos to public is "an appaling invasion of my privacy."
Check Katie Hill's Resignation Letter From Congress:
It is with a broken heart that today I announce my resignation from Congress. This is the hardest thing I have ever had to do, but I believe it is the best thing for my constituents, my community, and our country.

See my official statement below. pic.twitter.com/nG97RQIwvO

— Rep. Katie Hill (@RepKatieHill) October 27, 2019
Hill put the blame on her husband and also added that she will take the legal route against the media outlets who breached her privacy. Hill was in good shape at the officer after being elected for the seat. She was promoted to House leadership and became the vice-chairperson of the House Oversight Committee.