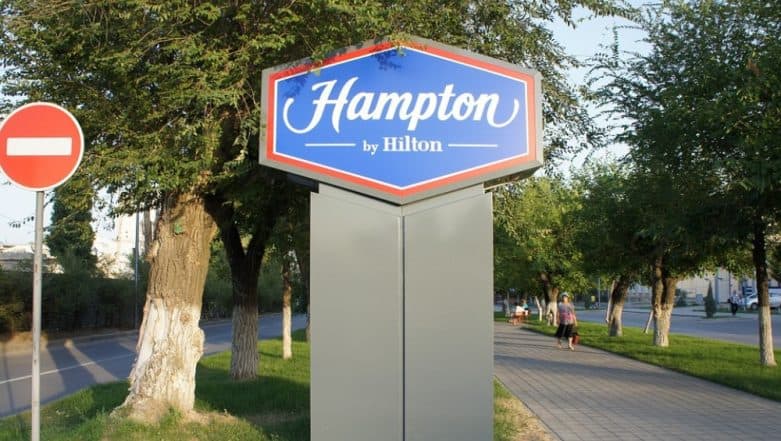 A woman has sued hotel Hilton Worldwide for filming her naked while in the shower. The incident allegedly happened at Hampton Inn and Suites, owned by Hilton Worldwide, in Albany, New York in July 2015. She came to know of the incident only recently when her nude video clip was uploaded on a porn website in September. An employee even sent her a link of it where she is fully naked in the bath and a follow-up email that threatened to make the video public if she did not email more nude clips of herself.
The Chicago woman has sued the hotel for USD 100 million citing "severe and permanent psychological injuries," "severe mental anguish, emotional distress and other damages" including medical expenses and loss of earnings. Reportedly, the employee mentioned that he was a 'perv' but liked 'to watch' more nude videos of her. As per the lawsuit she filed, he also promised to remove the video if she sent him more nude footages. Kerala: Humiliated With Fake Nude Video, Kochi Woman Wins Battle After 2.5 Years.
The woman had gone to New York to take a bar exam after graduating from law school. According to the 19-page lawsuit, she received an email saying "this is you right?" with a link to the video on a porn site published with her full name.
As she did not respond to his demands, her colleagues, friends and former classmates received another video from a fake email address created in her name. The lawsuits state that the person also demanded a hush payment of $2,000 followed by $1,000 a month for a year. WhatsApp 'Triple XXX' Porn Group Admin Arrested For Adding Woman, Showing Nude Pics And Videos.
Hampton Inn expressed shock in the incident and said no recording devices were discovered at the property. PTI quoted a spokesperson for Hilton, the parent company of Hampton Inn as saying, "We take the safety and wellbeing of our guests incredibly seriously, and find the details included in the civil filing distressing. We commit to supporting the independent ownership and management of the property as they investigate, respond and cooperate with any law enforcement investigations."
Promising to work with authorities to find and hold accountable the blackmailer, they also said, "The safety and security of our guests is our highest priority, and we emphatically do not condone any form of this type of invasion of privacy. Recently, the hotel underwent a complete renovation. During that process, no recording devices of any kind were uncovered."