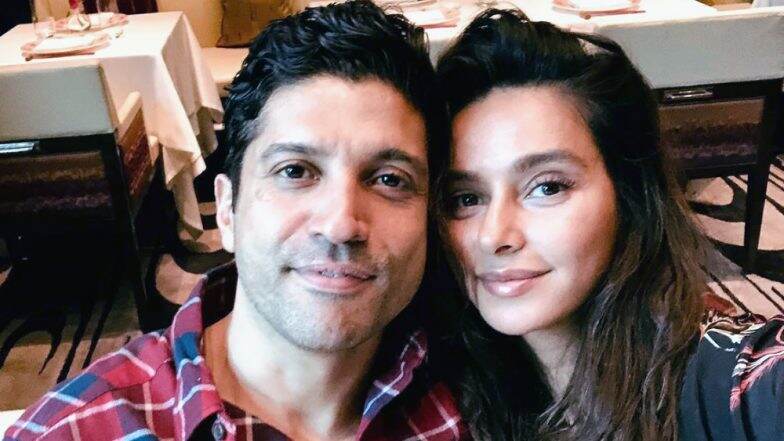 Shibani Dandekar and Farhan Akhtar are the newest couples in B-town and it's no big secret. The couple is going steady since a couple of months and if reports are to believe, they may tie the knot very soon. From their Instagram PDA to international holidays, Farhan and Shibani are one those usual couples who like everything ordinary. While he's smitten by her, she's head over heels in love with him. However, they aren't really keen on coming out in open about it. While they don't shy away from sharing pics, they don't want to proclaim the same to the entire world. And if you wonder why, Shibani has valid reasoning behind it. Farhan Akhtar and Shibani Dandekar Are Engaged Already? Planning to Tie the Knot in April 2019.
When a daily got in touch with the actress and asked how she deals with the attention surrounding her personal life, she said, "I don't feel anything about that at all. We are putting out what we put out. People are going to take it however they want to. Anything they have gathered is from social media handles anyway, so it's not something uncovered' kind of. I just post what I want to, it's as simple there's no strategy or trying to send out a message in any way."
When asked if they are ever planning to make any official announcement, she said, "I think a picture speaks a thousand words. When I post something, it's there for the people to see. I don't think you need to write a caption or say something; it's there in the picture(s). Whatever is there is what you want to take and make from it I don't think we are going out about to hide anything or announce anything. It is what it is." Shibani Dandekar's Birthday Wish for Beau Farhan Akhtar Is Loaded with Love – View Pic.
Of course, her words were enough to make us believe that she's happily committed and we might hear wedding bells ringing very soon. Even his kids have warmed up to her and there's no opposition to face whatsoever. We do wish them great luck.