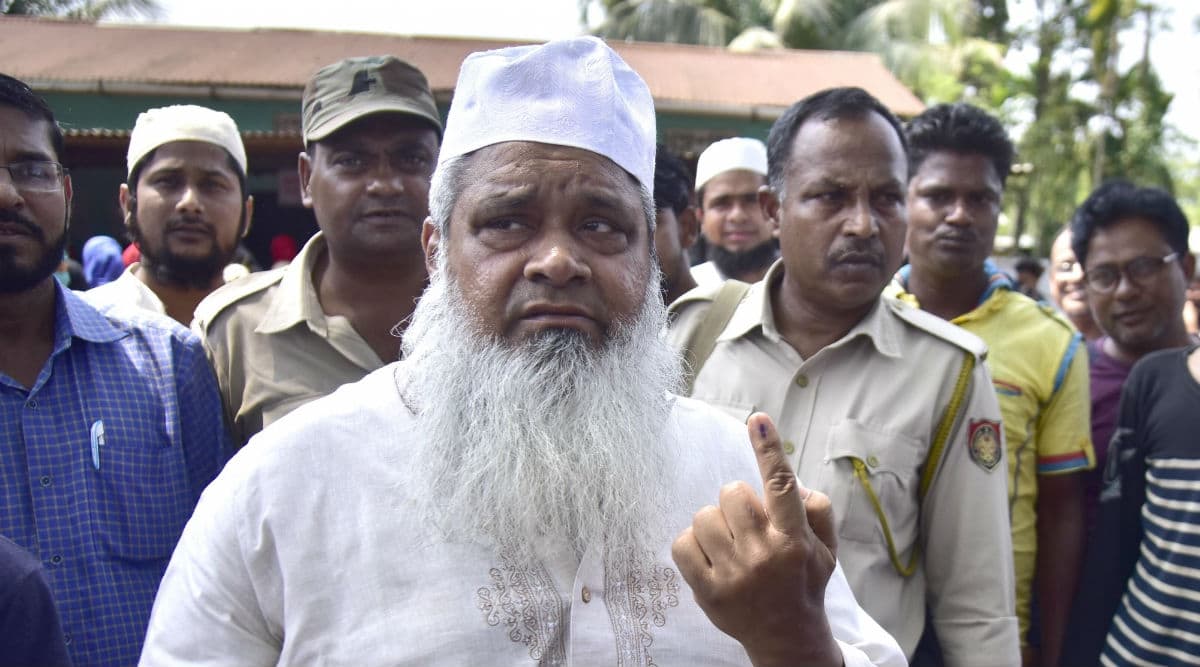 Guwahati, October 27: Reacting to the Assam government's decision that people with more than two children will be ineligible for government jobs, AIUDF MP Badruddin Ajmal said that the state government is contradicting with Rashtriya Swayamsevak Sangh chief Mohan Bhagwat who called Hindus to produce more children. Badruddin Ajmal, who represents Dhubri parliamentary seat in Lok Sabha, said that Islam doesn't believe in the two-child concept.
"On one hand, RSS chief Mohan Bhagwat asks to produce 8-10 children and on the other side, the government says that no government jobs will be given to the people having more than two children. First, they should decide what they want. BJP government runs at the instructions of Nagpur," Ajmal said while referring to Bhagwat's 2016 statement that no law prevents Hindus from any having more children. The AIUDF chief said that Muslims are anyway not given government jobs. NRC Assam: Those Excluded From Final List Won't be Declared Foreigner, Says MHA as Deadline Nears.
"There are no restrictions among us. The government is not giving us jobs anyway and we even don't expect jobs. I would say my people to give birth to as many children as they can and educate them. So they can develop job opportunities and provide jobs to even Hindus," Ajmal, who heads All India United Democratic Front (AIUDF), said. "No one can stop the people who're bound to come to this world," he added.
With an aim to curb population explosion, the Assam government has decided that people with more than two children will be ineligible for government jobs after January 1, 2021. The Assam government had in 2017 drafted a policy on population growth. At 31,169,272 population in the 2011 census, the state had registered a 16.93 per cent growth in 10 years.