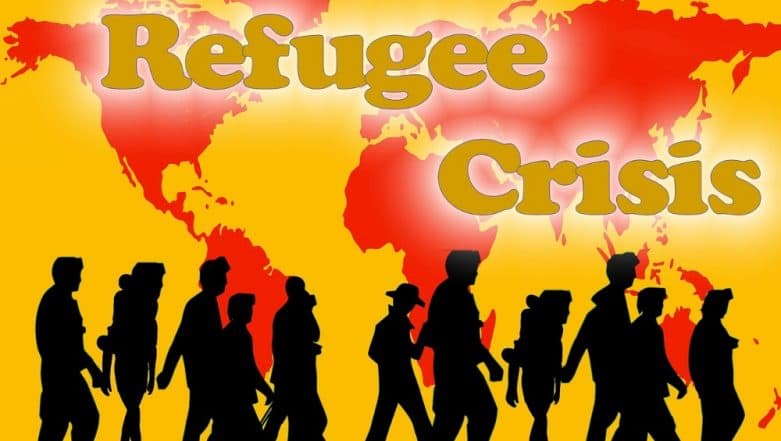 World Refugee Day is observed on June 20 every year to raise awareness about the situation of refugees around the world. The United Nations General Assembly in Resolution 55/76 decided that World Refugee Day would be celebrated on June 20. The General Assembly in this resolution noted that 2001 marked the 50th anniversary of the 1951 Convention relating to the Status of Refugees. Since then the United Nations have been observing the day along with more than 100 countries. Prior to World Refugee Day, African Refugee Day had been formally celebrated in several countries to 2000. World Refugee Day 2019 theme is '#StepWithRefugees — Take A Step on World Refugee Day'. International Day of the African Child 2019: History, Theme And Significance of Day Focusing on the Upliftment of African Children.
Around the world, the United Nations Refugee Agency (UNHCR) and other organisations come together to host various World Refugee Day events to garner people's attention about millions of refugees and internally displaced persons living worldwide. The day highlights the plight of millions who have been forced to leave their homes due to war and persecution.
Watch the video here:
On this day, communities, schools, businesses, faith groups and people from different walks of life take steps in solidarity with refugees. This World Refugee Day, the United Nations want people to join together and take a step with refugees. You can know more about World Refugee Day events happening near you here.
On average, 42,500 people flee their homes to seek shelter and protection within the borders of their own country. The civil war in Syria has led to one of the worst humanitarian crises of this generation. The world's largest refugee camp is located in Kenya town of Dadaab. The place is home to more than 3,29,000 people. Out of the 20 million refugees living worldwide, 51% are under the age of 18.