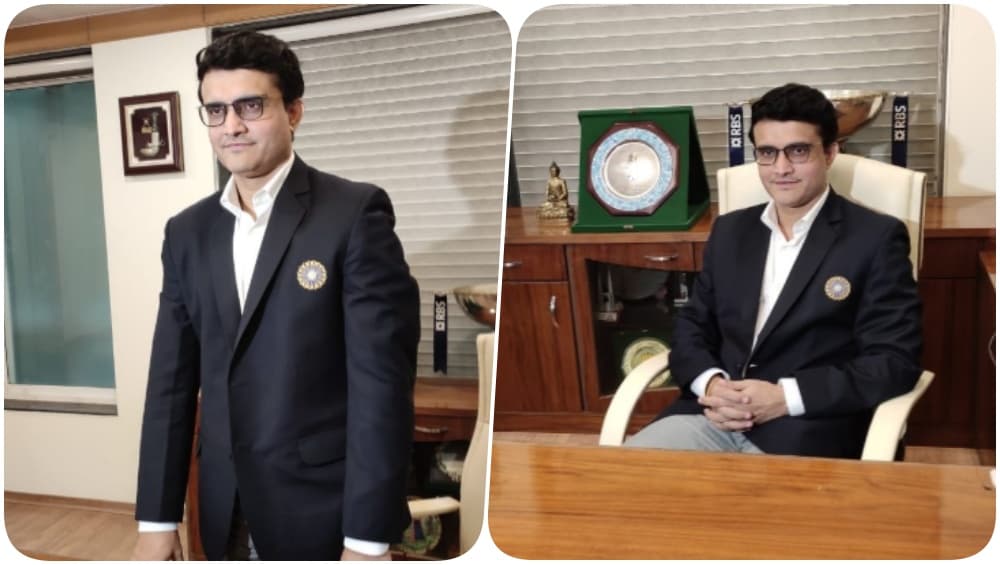 Sourav Ganguly final took over the BCCI office as the President of the richest board in the cricketing fraternity. Ganguly a while ago addressed the press and spoke about various issues including MS Dhoni's retirement, ICC revenues and various other topics. Now, while addressing the press, the former Indian captain was seen donning the blazer of the Indian team. Not only this, as he sat on the chair of the BCCI President, he was still wearing the same blazer. During the press conference, he spoke about the story behind the blazer. Sourav Ganguly on MS Dhoni's Retirement, 'Champions Do Not Finish Very Quickly'. 
The former Indian captain also got nostalgic about the moment when he was handed over the blazer by the BCCI. "I got it when I was captain of India, so I decided I would wear it but I did not realise it is so lose. But I got this when I was captain so I decided to wear it today," Ganguly told reporters after formally taking over as the new boss at the BCCI office in Mumbai.
Check out the video below:
#WATCH Sourav Ganguly while addressing media after taking charge as the President of Board of Control for Cricket (BCCI) in Mumbai: I got this (blazer) when I was the Captain of India. So, I decided to wear it today. But, I didn't realize it's so loose. pic.twitter.com/FgwYmfsyO8

— ANI (@ANI) October 23, 2019
Here's a picture shared by the BCCI
Mr. @SGanguly99 officially assumes office as President of the BCCI 📸📸 pic.twitter.com/D5rt6gTaA5

— BCCI (@BCCI) October 23, 2019
The former Indian captain promised that he will not compromise on the creditability of the BCCI. "I will do it my way. I will do it the way with no compromise on credibility, corruption-free and same-for-all BCCI. That's the way I led India and that's the way I will take this organization forward," he said during the conference.