A few hours ago, AB de Villiers broke his silence over selection row that happened in June 2019 where the South African cricket board had said that he didn't make himself available for the selection of CWC 2019. Back then, AB de Villiers also avoided controversy and instead asked the fans to support the team for the ICC Cricket World Cup 2019. Now that the tournament is over, he shared a long post and came out clean. De Villers said that he never enforced his way into the team. Post this, Virat Kohli and Yuvraj Singh lent their support to the former South African cricketer. AB de Villiers Breaks Silence on Selection Row After South Africa's Dismal Performance in CWC 2019! Read Instagram Post. 
Here's what Kohli had to say that seeing people enter his personal space is uncalled for and de Villiers id the most honest and committed man he has ever met. The Indian cricket captain also went on to say that Virat and Anushka are always with him. Yuvraj also lent his support and put out a motivating comment for the South African Cricketer. He went on to say that AB is one of the nicest men he knows and there was no chance for Cricket South Africa to win the World Cup 2019 without him.
Check out both their posts below: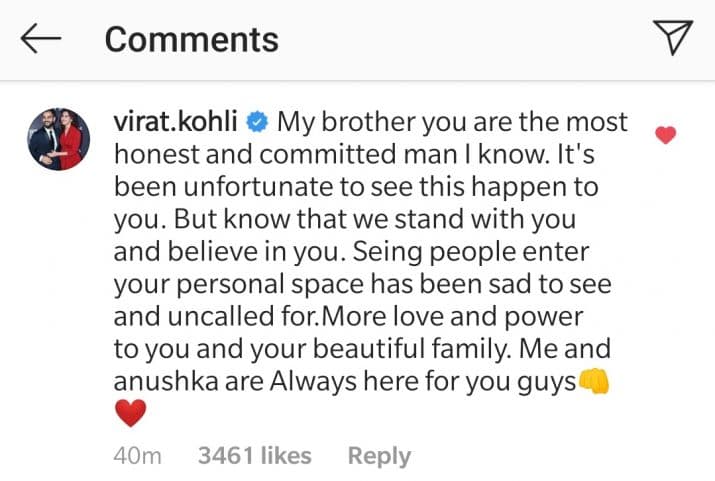 Yuvraj Singh's post.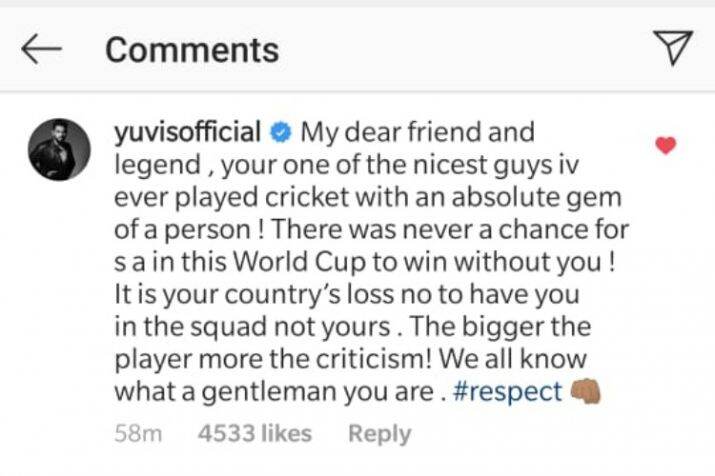 AB de Villiers hung up his boots in May 2018 and said that the wanted to spend more time with his family. There was a piece of news that AB de Villiers could come back from his retirement but that did not happen.