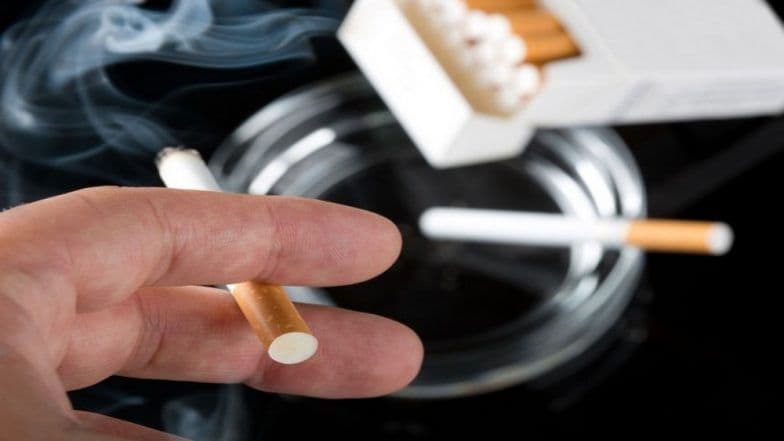 Islamabad, December 5: Pakistan may soon impose a 'sin tax' on sugary drinks and cigarettes, said the country's Minister for National Health Services (NHS) Aamer Mehmood Kiani.
"A sin tax is an internationally recognised term and is specifically levied on certain goods deemed harmful to society, for example, tobacco, candies, soft drinks, fast foods, coffee and sugar," the Director-General of the NHS Ministry, Dr Asad Hafeez told Dawn. New Income Tax Slabs 2018-19 News Updates: Impact of Budget 2018 on Income Tax Exemption & Rates.
Hafeez also cited India's example as one of the 45 countries around the world which impose a 'sin tax' on gutka and paan masala. He further mentioned that the money collected through this tax in India is spent in turn on the healthcare sector. The consumables on which the tax is imposed cause major illnesses which burden the public exchequer.
The Director-General noted that while no figure has been zeroed down on as the tax, a hefty tariff will be imposed so as to reduce the usage of cigarettes amongst youngsters in Pakistan.
There have been recurring calls by the civil society in the nation for a sin tax to be imposed. "Recently, during a meeting with President Arif Alvi, we again raised the issue of such a tax," the General Secretary of the Pakistan National Heart Association (PANAH), Sanaullah Ghumman said.
He further told Dawn, "The minister for health was also present at the meeting, and the President assured us that he would do what was possible. The proposal was floated during the tenure of the former government as well but was unfortunately not implemented. And even now, I fear for its fate since it is difficult to take such a decision in the face of an influential tobacco industry."
The nation's Tobacco Control Cell's website has mentioned that there are approximately 1,60,100 tobacco-related deaths in Pakistan every year, while Pakistan's NHS has noted that this exponentially adds to the country's health care expenses.