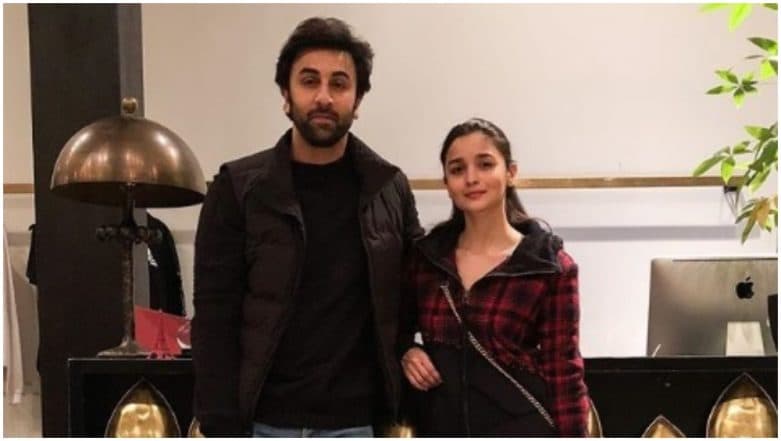 Lovestruck much since February 14 is around the corner? Wait till you know about Alia Bhatt's latest statement about beau Ranbir Kapoor! Alia, who is currently promoting her film, Gully Boy which is slated to release on Valentine's Day recently opened up about how fond she is of Ranbir's parents Neetu Singh and Rishi Kapoor and how she "forgets dialogues" when he is around. Ahem! Ranveer Singh and Alia Bhat Promote Gully Boy in Berlin as the Movie Premieres at a Film Festival There - See Pics.
To begin with, in an interview with India Today, speaking about Neetu Singh, with whom all of Ranbir's ex- girlfriends bonded pretty well when he was dating them, Alia said, "Neetuji is a fabulous human being. I can call her a friend. She is chilled out and has a great attitude towards life and I think Ranbir gets that cool, relaxed, chilled out and mast attitude from his mother." Alia Bhatt Finally Answers the Million Dollar Question About this Picture with Ranbir Kapoor That Went Viral.
When asked about Rishi Kapoor, who is currently in New York undergoing treatment for an illness, she said, "Rishiji... (smiles) the best thing about him is that he is unique. Whenever you get some time to spend with Rishiji, you just have fun with him since he is unique in his own self. One cannot learn and take away anything from him simply because there is only one Rishi Kapoor."
And then, the million dollar question about her boyfriend Ranbir! When asked about what it is like when she is around him and how is he as an actor, she said, "I have never seen a more natural actor in my life. He's one of the greatest actors. Not only am I fond of him as an actor but a lot of girls and guys admire him as an actor. I usually remember my dialogues well, I never forget my lines while performing a scene but when I watch Ranbir perform, I do forget my dialogues at times... simply because, when Ranbir is emoting, he does it with so much ease. I just keep watching him. I tend to forget about my performance. He has the most honest and simple eyes." We sure would like to know what RK has to say about this!