With Pagalpanti, director Anees Bazmee has now made his tenth comedy film on the trot, that started with the 2002 film No Entry. No Entry was a big hit then at the box office, starring Anil Kapoor, Salman Khan, Fardeen Khan, Lara Dutta, Bipasha Basu in the lead. The success of the film prompted Bazmee, who was earlier known to make the romcom Pyar Toh Hona Hi Tha and the Primal Fear-ripoff Deewangee, both starring Ajay Devgn. Lovebirds Pulkit Samrat and Kriti Kharbanda Twin in Pink for Pagalpanti Promotions (View Pics)
Following the success of No Entry, Anees Bazmee delivered two more hits in Welcome and Singh is Kinng. In between came the delayed Sandwich that was released to cash in Bazmee's rise as a filmmaker, but failed to make good of the opportunity. Anees also hit a roadblock with the 2011 film, No Problem, and even the film after that, Thank You, didn't fare well at the box office. Ready, in 2011, became a huge hit, and even Welcome Back in 2015 performed decently. But both the movies are not considered having the same kind of comic flair as Anees' earlier comedies.
After seeing a sort of return to form with the 2017 film Mubarakan, Anees Bazmee looks to score a big hit with Pagalpanti. The madcap comedy has an ensemble cast in Anil Kapoor, John Abraham, Arshad Warsi, Ileana D'Cruz, Pulkit Samrat, Urvashi Rautela, Kriti Kharbanda and Saurabh Shukla. Pagalpanti Trailer 2: Anil Kapoor, John Abraham, Pulkit Samrat and Arshad Warsi Promise a Crazy Ride! (Watch Video)
Before we see how Pagalpanti fares at the box office, let look back at all the comedies that Anees Bazmee had directed and rank them from Worst to Best!
No Problem
No Problem had a big cast featuring some really good talent in comedy like Anil Kapoor, Sanjay Dutt, Kangana Ranaut, Sushmita Sen, Akshaye Khanna, Paresh Rawal etc.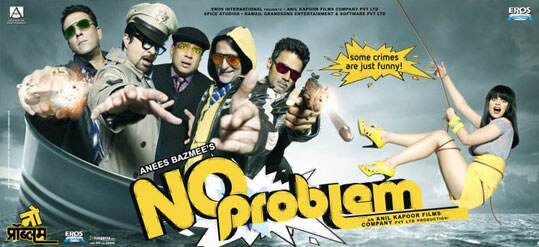 But, despite their best efforts, No Problem suffers from being a mirthless comedy that relies upon inane fart gags, childish humour and repetitive jokes that tax your patience.
Welcome Back
Seeing where its predecessor ranks in this list, it is almost a pain how the sequel so low in the ranking. John Abraham's rigid performance was no match for Akshay Kumar's act in the first film.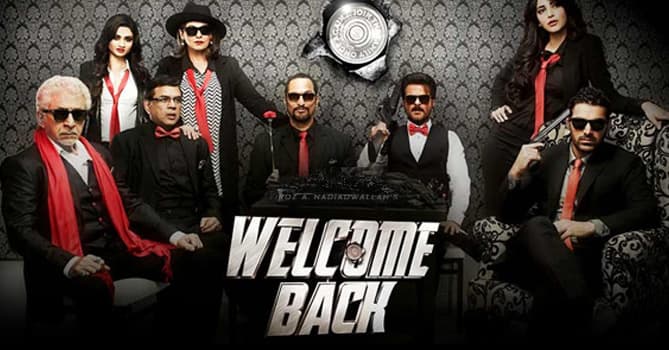 Even Anil Kapoor and Nana Patekar feel tired in the film, with only their antakshari scene in the cemetery being actually funny. Pray, why was Naseeruddin Shah making a mockery of himself here? Wasn't Sona Spa enough?
Ready
Ready is Anees Bazmee's highest-grossing film as a director, thanks to the presence of Salman Khan and the "Dhinka Chika" song. The remake of the 2008 Telugu film by the same name, Ready benefits from its leading man's screen-presence and some of his comic scenes with the in-form Paresh Rawal.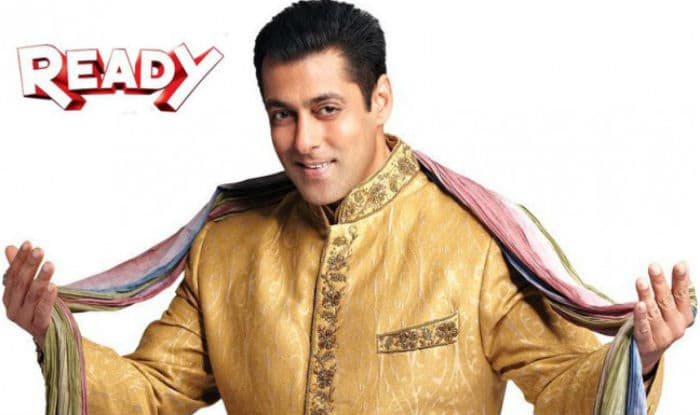 Otherwise, Ready turns out to be another inane comedy that serves humour strictly catering to the front-benchers. And despite its Rs 100 crore success, Ready doesn't really come often in conversation about Salman Khan film, even if we discuss the bad ones. It's that forgettable.
Sandwich
Sandwich's theatrical release went under the radar as it came during the phase when Govinda's stardom was waning. There is also the matter that the movie treads the same line as Govinda's other bigamy movie, Saajan Chale Sasural. It also spent three years in making, and that could be seen in the final result.
Sandwich, however, enjoyed a good run on television. Govinda, even if repetitive, is in good form here, and some of the sequences are genuinely funny.
Thank You
Thank You is sexist in its themes and the bland performances of Bobby Deol and Sonam Kapoor, and their odd pairing, stick out like a sore thumb here.
The rest of the cast, though, pitch in some really hilarious acts, especially Akshay Kumar and Irrfan Khan. Why, even Suneil Shetty and Rimi Sen, in their limited roles, are surprisingly funny. The movie is average, but these actors do their best to elevate the film with their comic timing.
Mubarakan
Mubarakan is a comedy about identical twins and the mistaken identities created as a result. Arjun Kapoor is seen in a double role, and for a change, the actor is quite decent, especially as the mischievious Karan.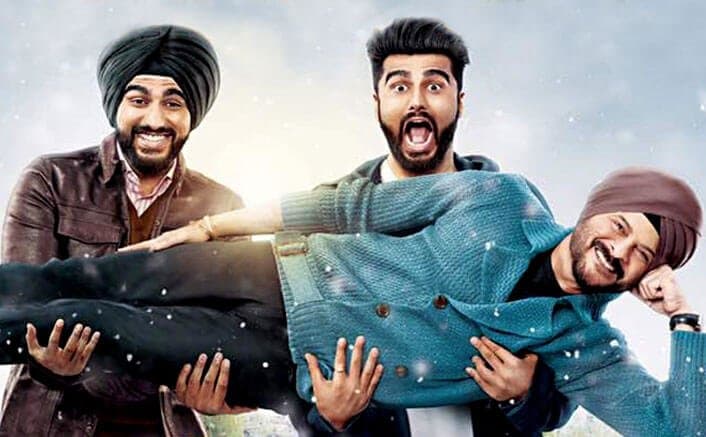 The movie benefits from its situational humour, and the cast blends in well, led by a terrific Anil Kapoor. Some character choices, a dispassionate act from Athiya Shetty and a weak climax do let the film down, but overall, Mubarakan is enjoyable while it lasts.
Singh Is Kinng
Singh is Kinng, like Welcome, came at a time when Anees Bazmee was in top form. While the emotional scenes lack depth, Singh is Kinng scores when it has to be funny.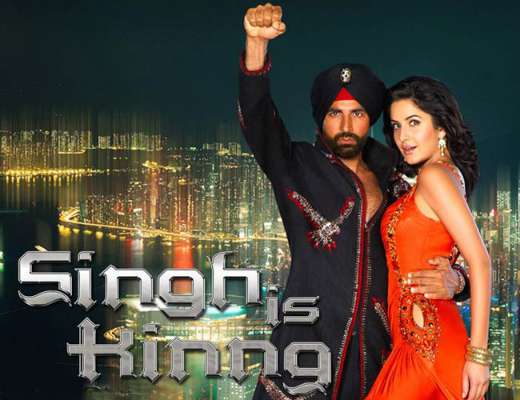 Akshay Kumar, especially, is superb as the bumbling Sikh who, one day, finds himself leading a gang of Sikh mobsters in Australia, and how his good nature changes each of them to become better human beings. His pairing with Katrina Kaif is as wonderful as it always is. Also a shoutout to the supporting cast including the late Om Puri, Kirron Kher, Ranvir Shorey, Manoj Pahwa, and Jaaved Jaaferi.
No Entry
The movie that made Anees realise that comedy is his forte. No Entry is the remake of the Prabhu Deva-starrer Tamil film Charlie Chaplin. In today's times, some of its themes do come across as misogynistic, and the ladies are mostly ornamental. Also, the editing isn't that great.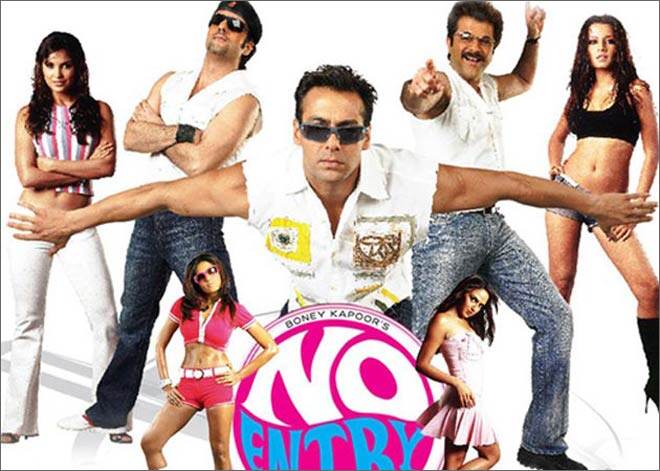 But the are plenty of humorous situations in the film, and three male leads, including Fardeen Khan, complement each other well. Salman Khan, especially, steals the show in the OTT, but hilarious climax.
Welcome
Welcome is no Andaz Apna Apna, but it definitely deserves the top spot in Anees Bazmee's repertoire of comedies. The movie has its share of flaws, namely a ridiculous climax, needless occasional sentimentalism and choppy editing. However, when it comes to laughs, Welcome delivers in style. But that's not the only reason we have put it in number one list.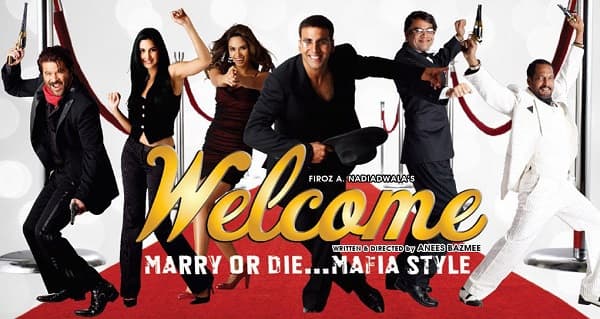 Not just the humour works, but Welcome also manages to give cult status to Anil Kapoor's Majnu Bhai, Nana Patekar's Uday Shetty, Paresh Rawal's Dr Ghungroo and the late Feroz Khan's RDX. Even the rest of the cast, including a restrained Akshay Kumar, is in sublime form, and the dialogues have gained cult recognition on social media. Why, even Pagalpanti is trying to cash in a little on the people's love for Welcome.
(The above story first appeared on LatestLY on Nov 21, 2019 09:55 PM IST. For more news and updates on politics, world, sports, entertainment and lifestyle, log on to our website latestly.com).