So finally we get to see the trailer of Salman Khan's Race 3 and as expected, it rides on the veins of Salman's earlier Tiger Zinda Hai. The trailer has its share of admirers and detractors, the former being Bhai's ardent fans who feel their idol can do no wrong. The latter belongs to the camp, who, unfortunately, tries to find logic in even the shittiest of Bollywood films. And Race 3 trailer is something that would give shivers to this camp. The movie is directed by Remo D'Souza and also stars Anil Kapoor, Bobby Deol, Jacqueline Fernandez, Saqib Saleem and Daisy Shah.
The trailer is just a collage of ridiculously executed action sequences and some plainly silly dialogues that gloriously celebrate BS. And going by the what the trailer has to offer, it looks like director Remo D'Souza has his work cut out, with his job mainly to make sure that actors look good mouthing bad lines, while the action choreographer does most of the heavy lifting. If you loved the Fast and Furious franchise, Race 3 feels like a tribute to that series filled with bullets missing the heroes, vehicles being blasted out of the road and random explosions happening everywhere except where the heroes are standing. The trailer enjoys some superb OTT moments, ten of which I have shared below.
Bhai's CGI makeup!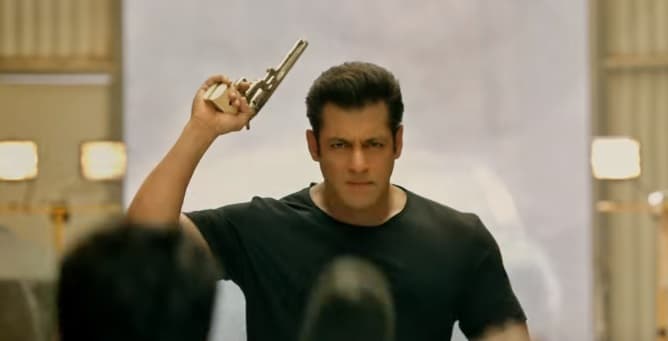 The CGI team of Race 3 might have a hard time hiding Salman's wrinkles. But in the process, it makes him look someone scrubbed his face hard with sandpaper!
Jacqueline's obsession with pole-dancing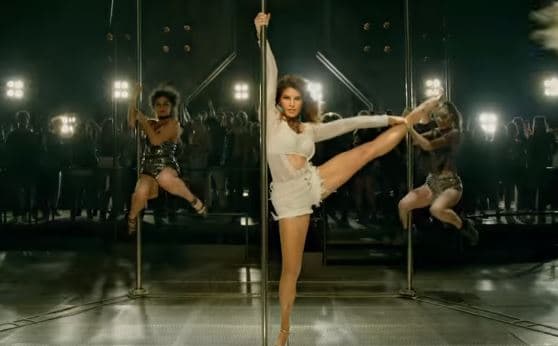 Jacqueline has learnt pole-dancing for A Gentleman (God knows why!). It looks like the lessons were quite expensive since Jacqueline has been trying to add her newly acquired dancing skills in every movie after that.
Bhai trolling his own bachelor tag (badly)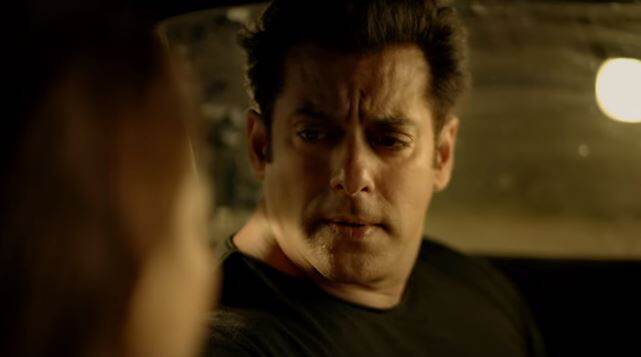 In what was supposed to be a funny romantic moment, Salman asks Jacqueline to give him her hand. When she hesitates, he makes this self-aware line about he is not asking her hand for marriage. Also, notice that the CGI team forgot to apply the antiageing makeup here! Speaking of bad dialogues...
Business matters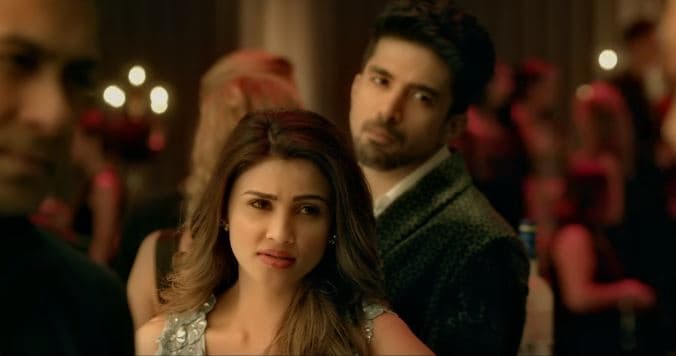 "Our business is our business. None of your business." Enuff said! Daisy Shah's atrocious delivery doesn't help either!
Now I am getting sick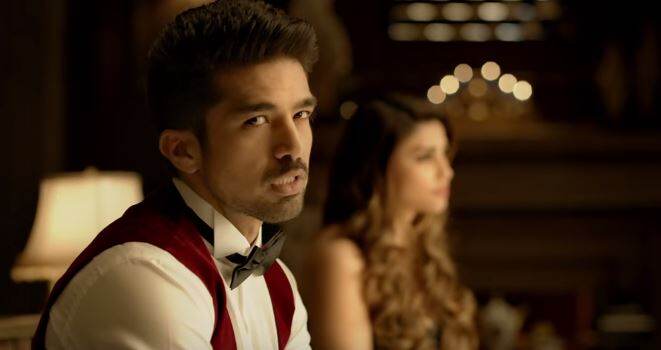 "I am sick of this sicko, dad!" Et tu, Saqib Saleem?
Brawn power!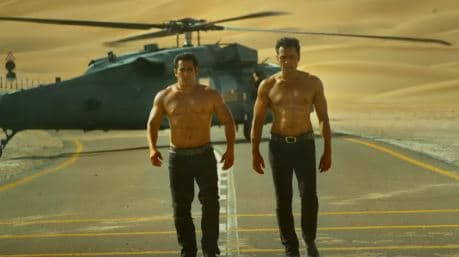 Save for Anil Kapoor (Thank God!), every male in the movie takes off his shirt. But don't know why, this above image doesn't inspire us to join the gym immediately.
He can fly...He can fly!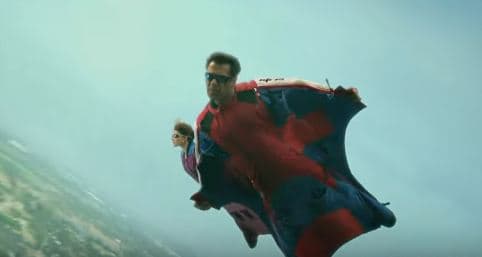 Of course, that's the only thing left in the film-makers' bucket-list of atrocious things that they want Salman to do. If only he could have stopped Thanos from snapping his fingers...
Bhai Going Deadpool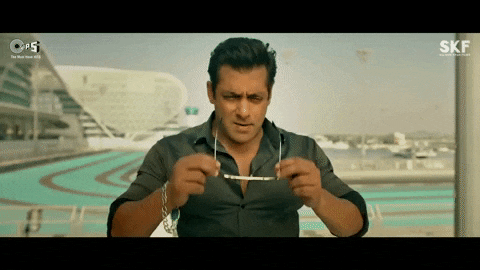 Loved how Bhai went all meta and broke the fourth wall to do something with his hands and hair! For a moment, I thought this made for a great Head & Shoulders moment!
Bhai is desi Hobbs!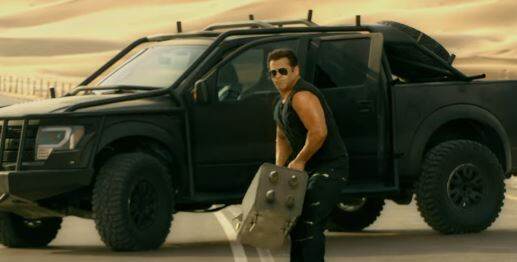 Salman Khan just made Dwayne Johnson in Furious 7 proud!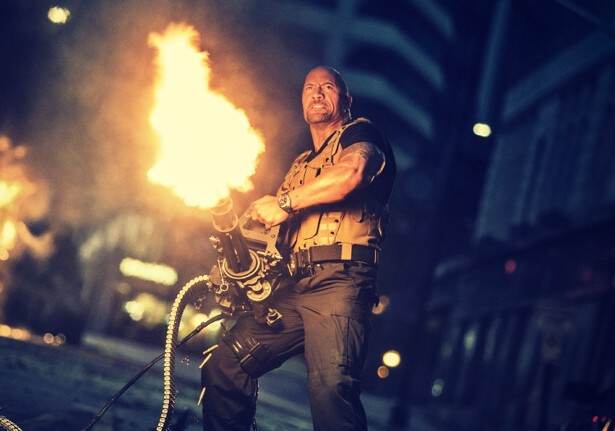 The general love for stone-faced expressions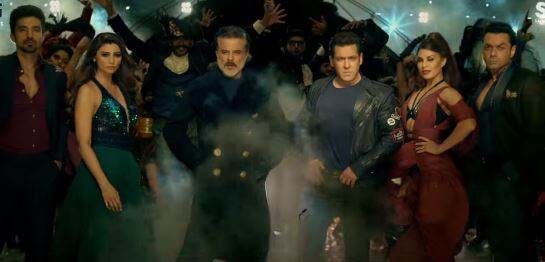 The whole movie feels like the cast is competing tht whoever brings one flicker of expression on his/her face first, will have to pay for dinner for the rest.
Saw the Race 3 trailer? Do you agree with our above 'observations'? Share your thoughts below.