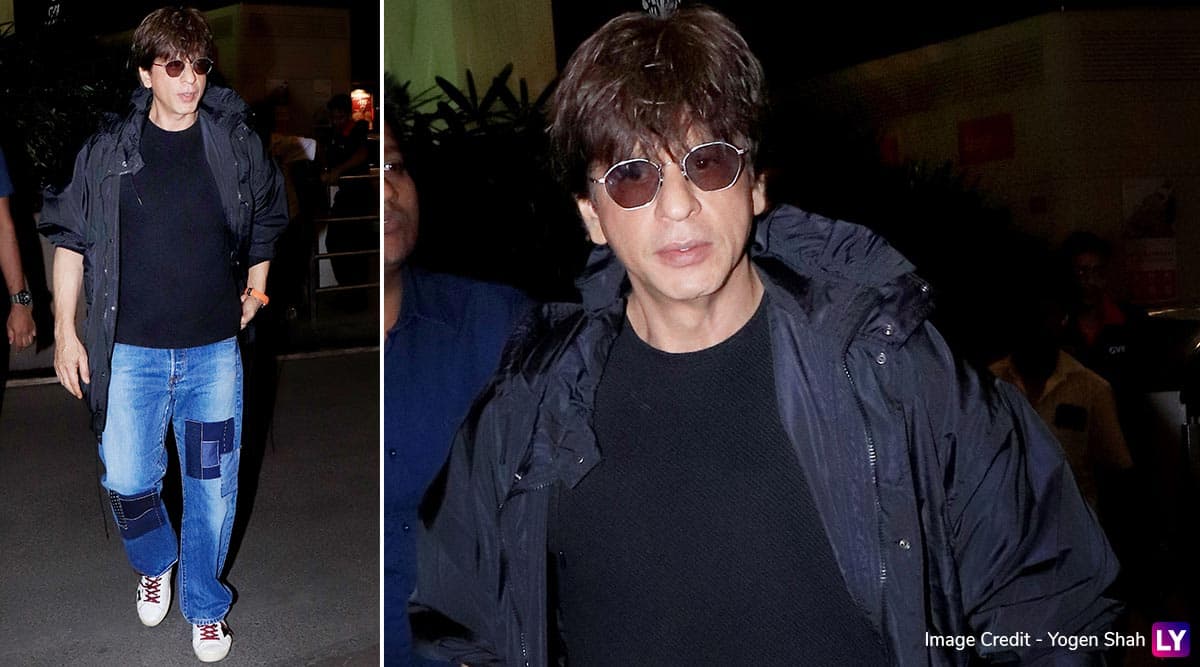 Shah Rukh Khan fans are like on the edge of the seat as to when will they get to hear one final film announcement! Of course, he knows it very well and keeps on mentioning the same humorously in his social media posts. Everytime he makes a tiny appearance any damn where, the admirers ache more of him! Just like how these stylish pictures at the Mumbai airport are going to make you feel! SRK was seen at the airport looking charming as usual and we can't even... Shah Rukh Khan Celebrates Three Years of Raees by Taking a Dig at Himself (Watch Video).
The dimpled superstar wore a black T-shirt paired with blue denims. He pulled over a sexy black jacket over this and put his customary shades on. Isn't your heart already singing "badshah o badshah", after seeing all this charm oozing from the pictures? Here take a look at these snaps!
Make Way For Badshah of Bollywood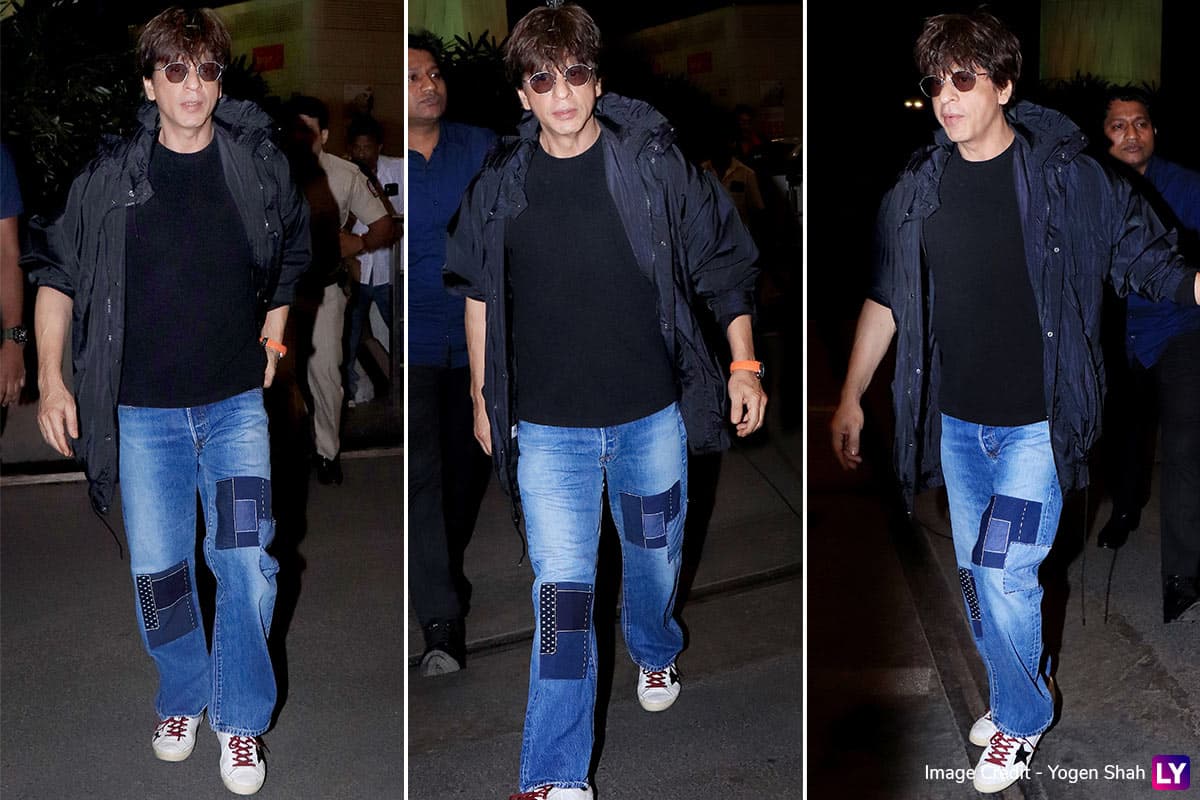 SRK Steals Attention In Stylish Black Airport OOTD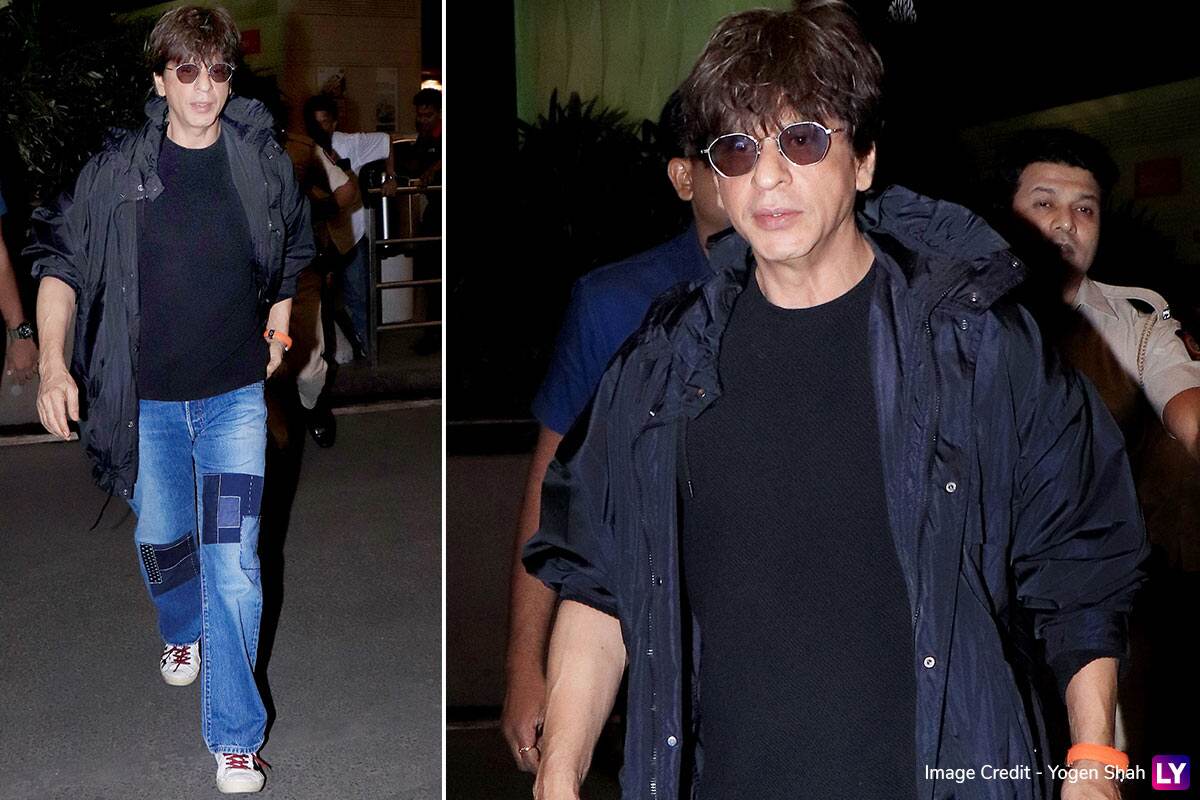 A Closer Look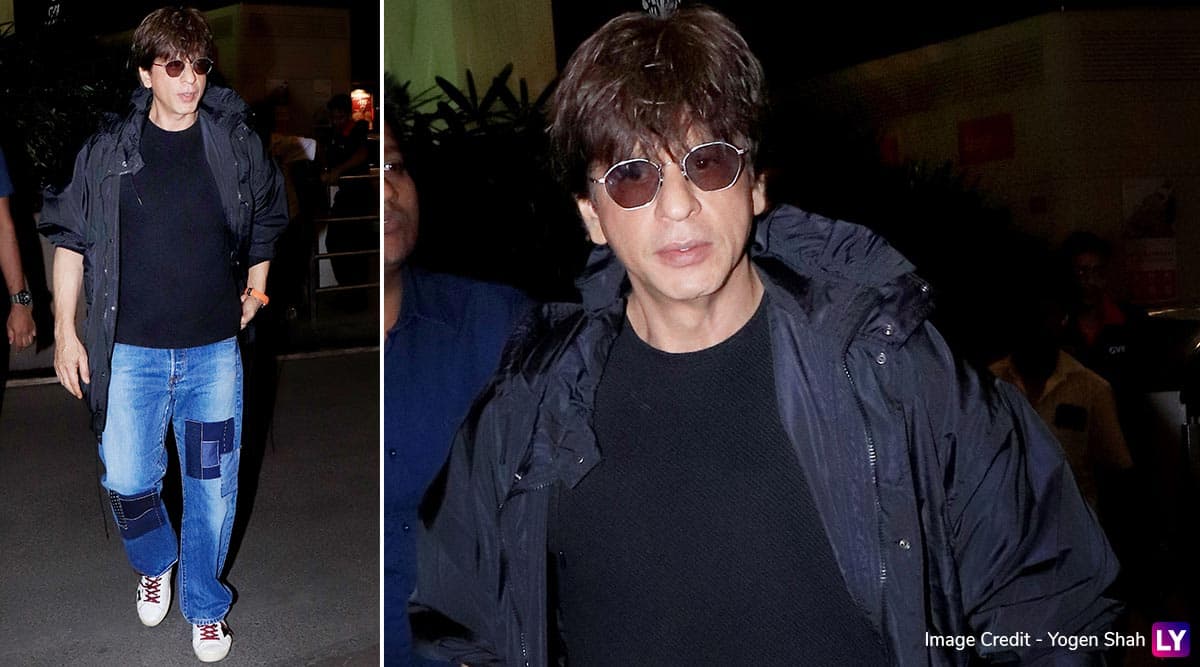 As we said above, the 54-year-old actor is well-aware about the excitement and the impatience around his film announcement. There were several directors who approached him and he liked their projects too. However, SRK is taking his own sweet time to lock one project that will touch his heart and eventually his fans' hearts. #AskSRK: Shah Rukh Khan's Humour Filled Responses to Fans' Questions on Twitter Will Make You Laugh and Smile!.
Meanwhile, filmmakers Raj and DK confirmed their collaboration with SRK. They said in an interview, "Shahrukh told us to make the film that it should be, without being bogged by the star that is in the film. To not be compelled to take his suggestions, its one of our favourite script and we have been holding on it." We don't mind this delay as long as he does not disappear completely and keeps making short appearances in whichever way he can!