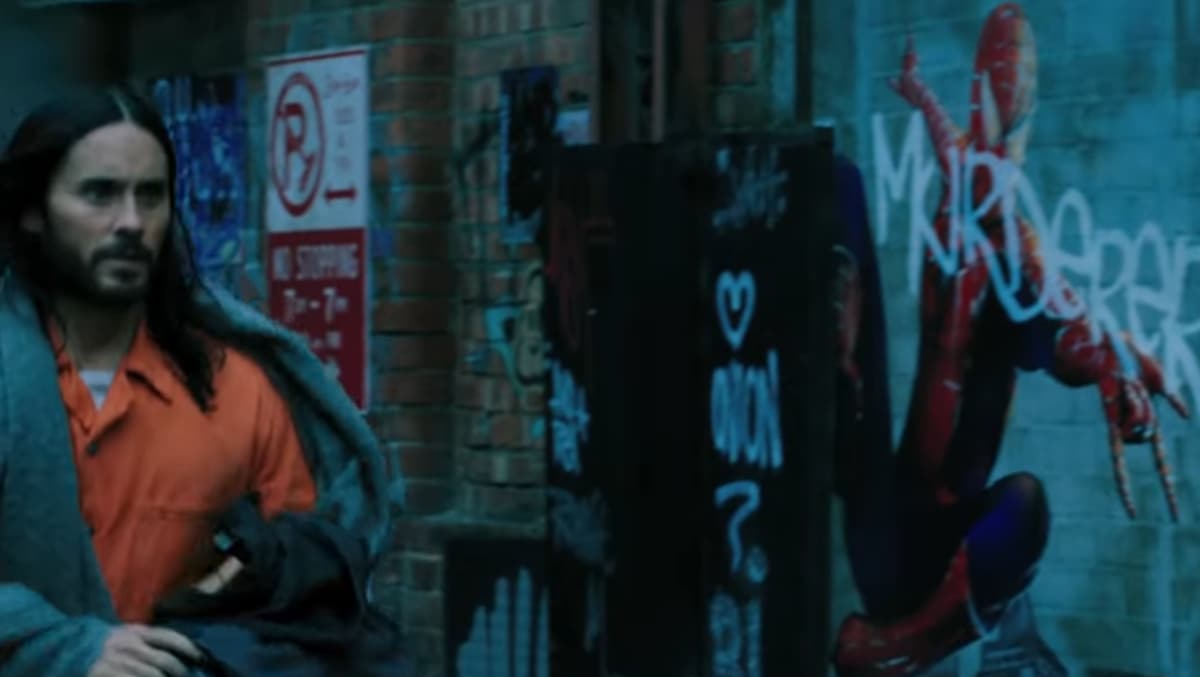 The first footage of the upcoming film, Morbius, has dropped on the internet just moments ago. The first trailer looks solid and seems like Sony might be able to repeat the success of Venom. In Morbius, Jared Leto plays this anti-hero of a doctor who accidentally turns himself into a vampire. But that is not all that is going on for the movie. A little later in the trailer, we see Jared's character walk past a graffiti of Spider-Man, with the word 'murderer' painted over it. That has got to be a nod to Disney's Marvel Cinematic Universe's Spider-Man, owned by Sony.
Recently, Sony made an exit from a deal with Disney, taking Spider-Man away with them. But after a drunken phone call with Tom Holland, things changed, and Spidey was back in MCU for three more projects, including one ensemble and one solo project.
This nod also hints at possible future for Spider-Man in the alternate Spidey universe currently with Sony at the helm. Rumours are rife that Spidey might make an appearance in Venom 2 already. In the comics, Morbius, too, was a Spider-Man villain.
Check Out The Screenshot From The Trailer: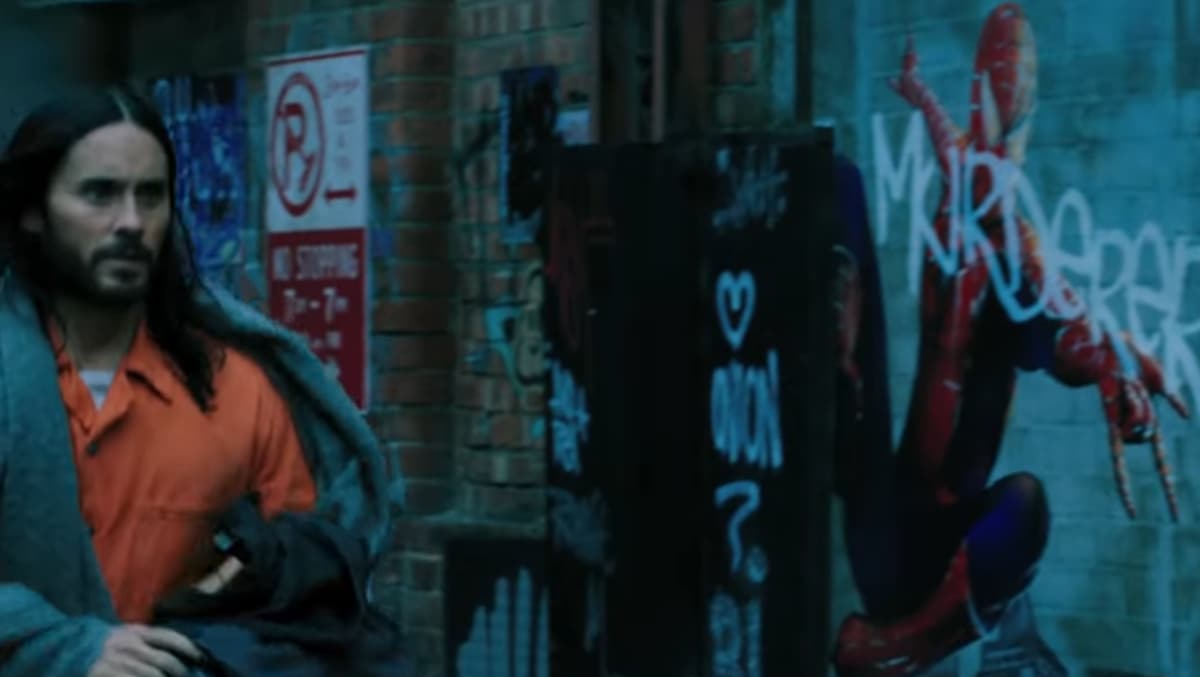 At the end of Spider-Man: Far From Home, the last-released MCU film, villain Mysterio had revealed Spider-Man's identity as Peter Parker and pinned his crimes on him, making him a hated figure. The 'murderer' jibe seems to be a follow up to it. It has to be.
Check Out The Trailer of Morbius Here:
In the comics, Morbius was a doctor, who in a desperate attempt to cure his blood disorder exposed himself to an experiment. Which turned him into this vampire of sorts, with a thirst for blood and superpowers like enhanced speed and strength, echolocation amongst others.