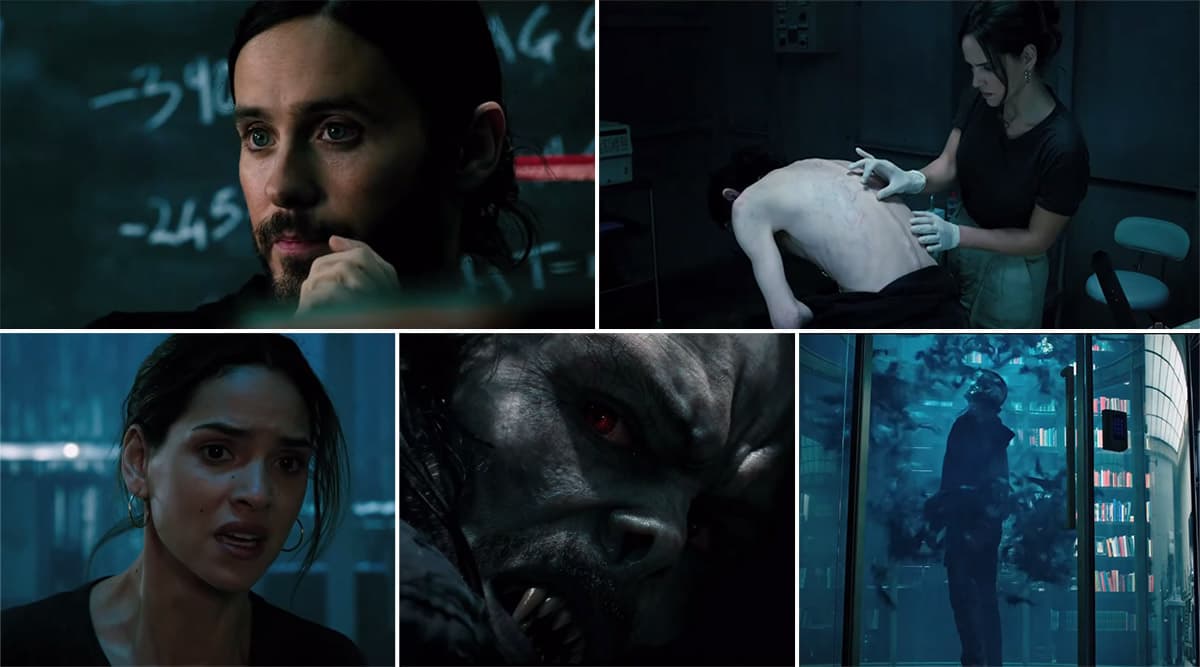 Jared Leto may have dropped his numerous Joker suits for DC but he's gearing up to play a vigilante in Sony's Morbius. The first trailer of the same was recently dropped online and trust us when we say, this one's going to be a huge success. Comic book nerds are already well aware of this character and the ones who are totally clueless, we have a brief which may help you. The character revolves around a biochemist and a Nobel Prize winner, Michael Morbius who's searching a cure for his rare blood disease. However, his attempt to find a cure turns into a failed biochemical experiment which further results in his pseudo-vampiric superhuman abilities. From Marvel's Black Widow to Cristopher Nolan's Tenet, 15 Most Anticipated Hollywood Movies of 2020.
After being criticised for playing DC's most notorious villain, Joker, Jared Leto is back with his new character and this one sure looks promising. A brilliant biochemist who's struggling to find a cure for his own disorder finally manages to get the answer but at what cost? Leto perfectly displays all his vulnerable emotions and comes across as a hesitant yet strong antihero. He is a brutal vigilante with an insatiable lust for human blood and yes, he's also officially a part of the MCU. Year Ender 2019: Black Widow, Wonder Woman 1984 and Eternals - A List of Superhero Movies Releasing in 2020.
Check Out the Trailer Here
Unfortunately, Leto's vampire avatar will be restricted to on-screen. As per a report in We Got This Covered, the actor will be seen in his usual avatar for a major part of the movie and this piece of news can be immensely disappointing for the fans.
While Spider-Man makes a blink and a miss appearance in the film's first trailer, it's quite safe to assume that the characters will cross paths somewhere in future. The film is slated to release on July 31, 2020. Sony is so far marching ahead with some great options and going by their recent attempts, we can predict this one to be a winner already.