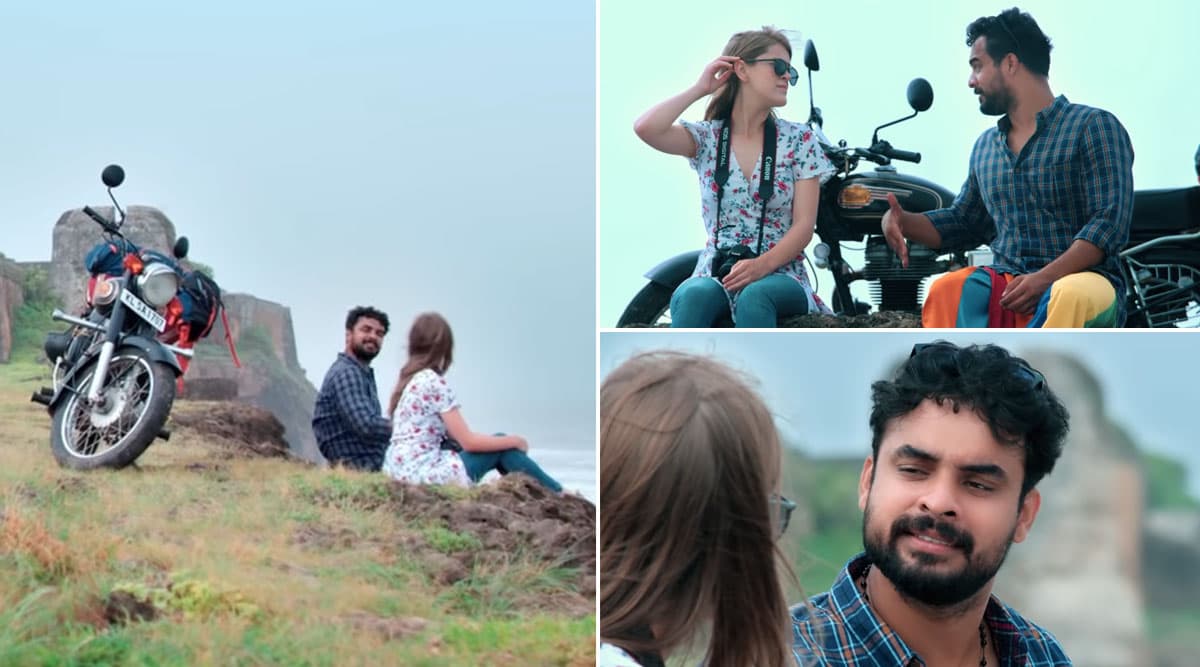 It was almost eight years ago when Tovino Thomas made his acting debut with the Malayalam film Prabhuvinte Makkal. He has played several roles in his career - a protagonist, grey shade avatars and many other key roles. His performance in films such as Ennu Ninte Moideen, Guppy, Theevandi, Lucifer, Uyare, and many other films were critically acclaimed. The handsome hunk is back to win our hearts with the flick Kilometers & Kilometers. The makers of Kilometers & Kilometers have released a perfect teaser on the occasion of Tovino's 31st birthday, and it is a must watch. Pallichattambi: Tovino Thomas' Look in Dijo Jose Antony's Next Is Impressive!
When you'll read the title of the film, Kilometers & Kilometers, it will take you (especially Malayalis) back to Mohanlal and Sreenivasan's epic dialogue from the movie Mazha Peyyunnu Madhalam Kottunnu. Sreenivasan asks Mohanlal, "How many kilometers from Miami Beach to Washington DC" to which the latter responds, "I have the answer… kilometers and kilometers". For a minute, you'd wonder that Tovino's upcoming flick has something connected to the Mohanlal starrer, however, you'd be surprised to see him as a die-hard Mammootty fan from Vatsalyam.
In this teaser, Tovino Thomas is seen sitting on a cliff by the sea, asking a foreigner (a tourist) if she has any idea about the value of relationships. Although Tovino is not fluent in English language, to make it easier for her understanding he asks, "You see film Malayalam Vatsalyam… Mammootty Vatsalyam?" To that she replies a 'no', and Tovino states that is the reason she doesn't understand the value of relationships. He further explains her how he plays the role of Mammootty from Vatsalyam in his home, and how every home in India has one character like Mammootty. Tovino wants to make her understand a lot more things about how important it is to value relationships, but since she has not watched the original movie, there's no point in discussing it further.
Watch The Teaser Kilometers & Kilometers Starring Tovino Thomas
Kilometers & Kilometers is written and directed by Jeo Baby. He has earlier directed films such as 2 Penkuttikal and Kunju Daivam. Tovino is one of the producers of this upcoming Malayalam movie. The others who are backing this film include Ramshi Ahamed, Anto Joseph and Sinu Sidharth.