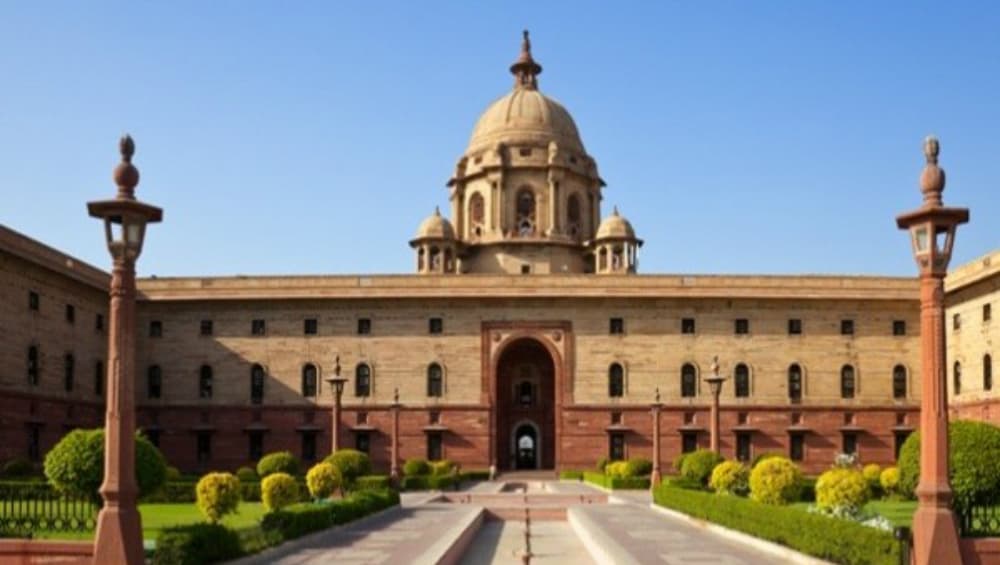 New Delhi, November 3: The Central Vista or Rajpath revamp, which is being aimed by the government to be completed by the 75th year of independence, may end up rejigging the Lutyens Delhi. The draft revamp plan, proposed by the selected architecture firm - Ahmedabad-based HCP Design - includes a new residence for the Prime Minister, a separate building for the Prime Minister's Office (PMO) and conversion of the existing Parliament into a museum. New Parliament Building by 2022? Seriously Considering Suggestions, Says PM Narendra Modi.
The Urban Development Ministry officials, while speaking to reporters, said the Prime Minister's residence could be moved from 7 Lok Kalyan Marg to the area which now houses the Dalhousie Road hutments. It is located to the south of Raisina Hills, close to the Rashtrapati Bhawan. Similarly, a location is being zeroed-in close to the South Block for a separate PMO building.
At the Rajpath, the new Parliament building along with the new Central Secretariat has also been proposed. The existing British-era building, which houses both the Lok Sabha and the Rajya Sabha, could be converted into the 'Parliament of India Museum'.
Watch Video of the Proposed Central Vista Revamp
The proposal of revamping Central Vista by Gujarat-based firm, includes

new 'Museum of Indian Democracy', a new separate building for the Prime Minister's Office (PMO) and a new residence for the Prime Minister closer to the Rashtrapati Bhawan among other big changes. pic.twitter.com/tDj1xkEiG4

— Anisha Dutta (@A2D2_) November 3, 2019
The existing Central Secretariat could be converted into a building which would showcase the evolution and progression of India in the last 75 years. The building would be titled as "India at 75".
A Central Conference Hall would also be constructed by the firm, as the government is currently holding official conferences at the Vigyan Bhawan, officials were reported as saying.
The construction, if approved after wider consultation which also requires the nod of Lok Sabha Speaker, would begin in the next few months and completed by 2022 -- when India would be celebrating its 75th year of Independence.