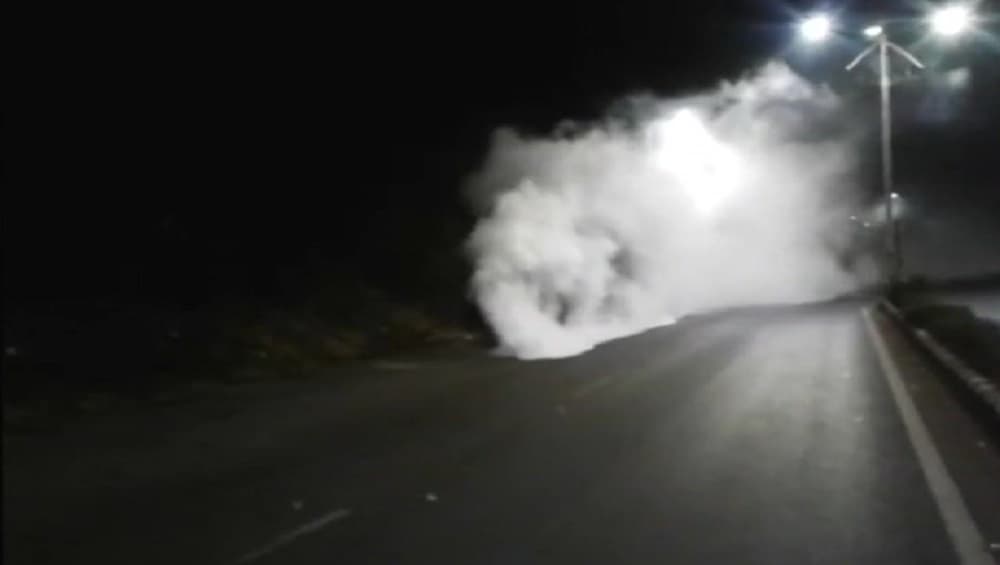 Indore, November 29: Residents in certain parts of Madhya Pradesh's Indore city have reported a gas odour believed to be due to leakage. They have been complaining about a mysterious foul smell since past few weeks but the authorities have so far failed to ascertain the source or reason. Indore Municipal Corporation Mayor Malini Gaud and Commissioner Ashish Singh tried to downplay the matter, but they were slammed by citizens on social media. Odisha: 3 Detained After Workers Taken to Hospital Due to Gas Leak in Factory.
Not just residents, former Lok Sabha Speaker Sumitra Mahajan and Sports Minister Jitu Patwari also complained about the unknown odour. Following the complaints, a fact-finding team, comprising experts from the Indore Municipal Corporation, MP Pollution Control Board and the reputed Holkar Science College, was formed to find out the source of the problem. The team collected water and soil samples from different parts of the city, but is yet to reach a conclusion. UP: 10 Workers Hospitalised After Gas Leak at Paper Mill.
According to a report, some evidence has suggested that an old garbage dumping site now buried under the trenching ground in the Devguradia area could be the reason behind the foul smell. The fact-finding team also affirmed that the smell started emanating from western parts of the city and soon spread to other areas following change in wind directions. The Madhya Pradesh Pollution Control Board has also launched an inquiry.
The civic body held the chips and beverage units of Udyog Nagar and nearby areas responsible for the foul smell claiming that they dump their industrial waste in the open and that has led to the odour. This comes ahead of the 35th anniversary of infamous 1984 Bhopal gas leak incident. Indore has been adjudged the cleanest city in the country thrice.