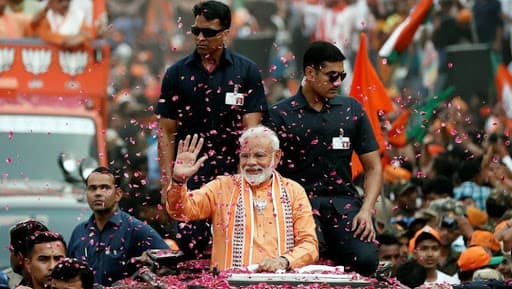 New Delhi, June 21: The security agencies are on high alert after an anonymous letter threatened an attack on Prime Minister Narendra Modi. The Guruvayur temple's office in Thrissur district of Kerala received the threatening letter during PM Narendra Modi's visit last fortnight. The threatening letter has put all security agencies on the toes.
The threatening letter was received at the office of Guruvayur temple on June 7. "The content of the letter initially caused panic as the PM was scheduled to visit the same temple. The temple authorities informed us about the letter and subsequently security was put on high alert," a senior official of Kerala police was quoted as saying by IANS. PM Modi to Hold Meeting with Top Economists on June 22.
The Intelligence Bureau has shared details of the anonymous letter with Special Protection Group, which forms the inner cordon of Prime Minister's security, and the Kerala Police. The threatening message was largely written in Malayalam and few words were written in English. The sender used Rs 500 note to write the content and sent it in a sealed envelope. PM Narendra Modi to Attend G-20 Next Week; Financial Stability, Black Money, Terrorism to Top India's Agenda.
The entire text of the message cannot be shared for security reasons. According to intelligence sources, Prime Minister's security arrangements are always as per the security blue book and all efforts are made to provide foolproof security cover to the executive head of the state. Any message relating to any sort of threat to the PM is evaluated by different agencies at various levels.
Asked whether security around PM Narendra Modi has been enhanced, an official said though people are concerned about the PM's security, such details cannot be shared with the media.