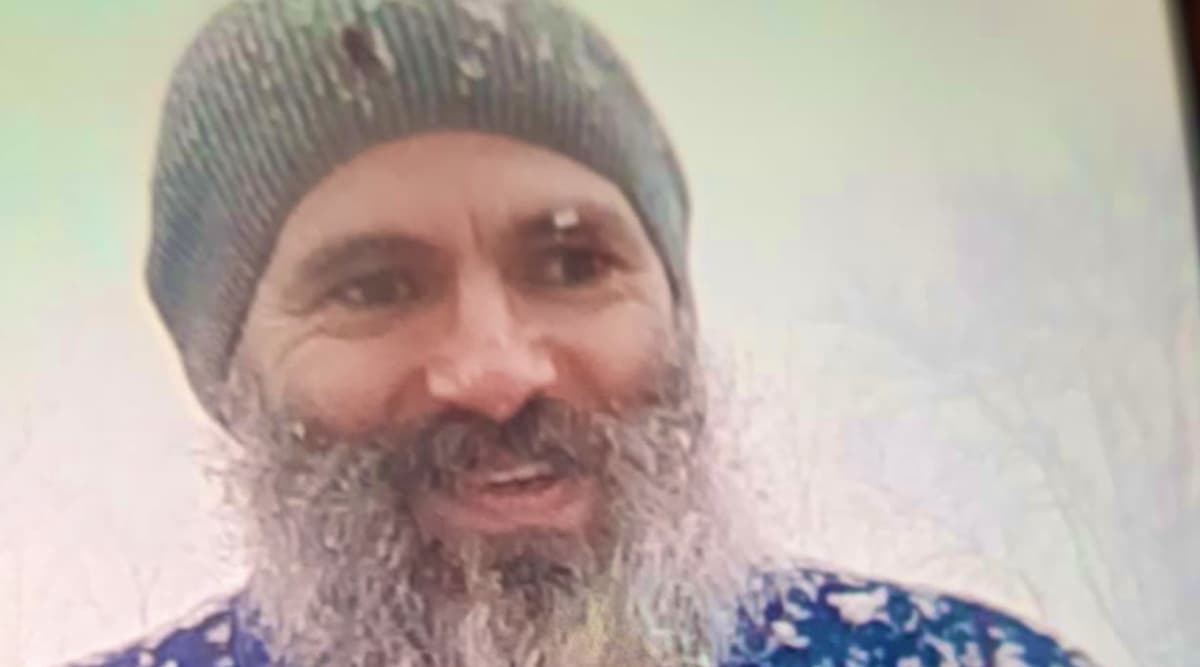 New Delhi, January 25: A picture of former Jammu and Kashmir Chief Minister Omar Abdullah is going viral on the internet. The National Conference leader is seen smiling amidst a thin sheet of snowfall engulfed on his shoulders. The image is shared by various journalists. He has been under detention at a government accommodation in Srinagar since August 5, 2019, after the abrogation of Article 370 and bifurcation of Jammu and Kashmir into two union territories. Omar Abdullah's First Image With Grey Beard And Short Hair Surfaces on Social Media Almost Two Months After Abrogation of Article 370.
In the pic, Abdullah can be seen sporting a long beard. Abdullah looks totally different than what he used to look prior to detention. The photo became viral after the 2G mobile internet services on postpaid and prepaid phones were restored on Saturday but can be used to access 301 websites approved by Jammu and Kashmir administration.
Here Are Tweets by Journalists:
Omar Abdullah smiling in Srinagar, Kashmir amidst fresh snowfall, nearly 6 months after Article 370 abrogation. He has been under detention at a Govt accommodation since August 2019. (Forwarded image on WhatsApp, can't verify the origin) pic.twitter.com/0dH3jtNebd

— Aditya Raj Kaul (@AdityaRajKaul) January 25, 2020
😳😅So good to see you smiling @OmarAbdullah Come back on twitter soon #OmarAbdullah pic.twitter.com/Aea7vNWX8n

— Manak Gupta (@manakgupta) January 25, 2020
Latest picture of Omar Abdullah, former J&K CM, who's under detention since August 5 in #Kashmir. pic.twitter.com/NvZ4zwZqZq

— Ieshan Wani (@Ieshan_W) January 25, 2020
Glad to see him smiling, hope to see him back on Twitter soon. Will tweet-bully him to shave off the beard and go back to his nayan-sukh chehra. #OmarAbdullah pic.twitter.com/FhQ9b8ycXU

— Smita Prakash (@smitaprakash) January 25, 2020
After the government scrapped Article 370, various politicians such as Omar Abdullah, his father Farooq Abdullah and Mehbooba Mufti were put under detention. Jammu & Kashmir: Five Ex-MLAs Released From Detention, Former CMs Farooq Abdullah and Mehbooba Mufti Remain Detained.
Recently, a top US official urged the Indian government to release "political leaders detained without charge" since the lockdown imposed in August. Addressing a briefing at Washington DC, Alice Wells said, "I was pleased to see some incremental steps, including the partial return of internet service in Kashmir. And the visit by our ambassador and other foreign diplomats to Jammu and Kashmir is something that I know was extensively covered in the press. We see this as a useful step."
"We also continue to urge the government to permit regular access by our diplomats, and to move swiftly to release those political leaders detained without charge," she added.