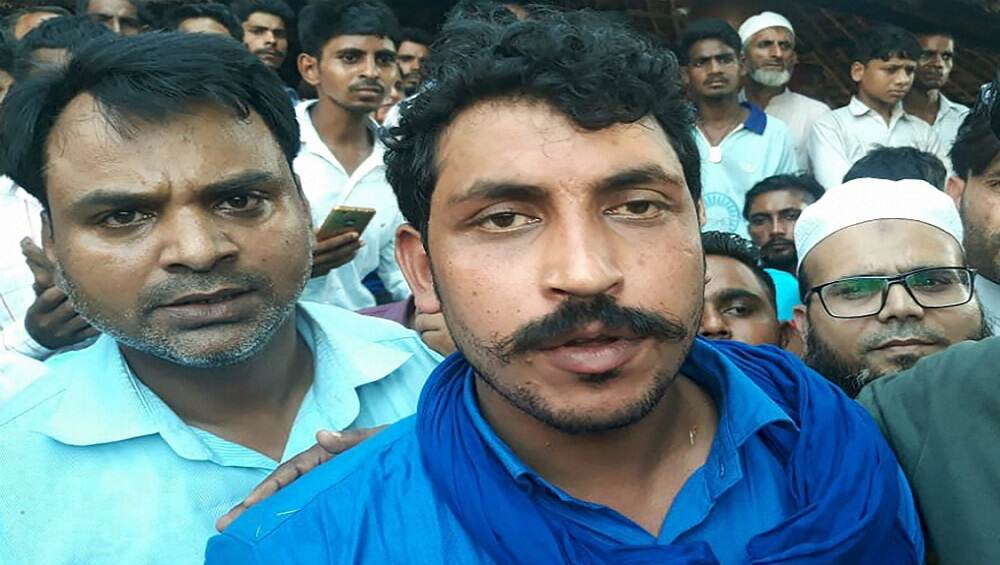 New Delhi, January 22: Bhim Army chief Chandrashekhar Azad, who was granted permit by the court to visit the national capital, would be joining the Shaheen Bagh protests later today. Issuing an update on social media, Azad said that he would be returning this evening to join the scores of demonstrators at Shaheen Bagh. Chandrashekhar Azad Allowed to Visit Delhi; Bail Order in Daryaganj Violence Case Modified.
"Jay Bhim. I would be visiting Shaheen Bagh this evening," Azad said in a tweet posted early on Wednesday. The Bhim Army leader was earlier barred by a Delhi court from entering Delhi till February 11 in view of the charges of arson levelled against him by the Delhi Police.
Azad was granted bail earlier this month, after being arrested on December 21 for joining an anti-CAA protest at the iconic Jama Masjid in Delhi. The court, while releasing him on a bail bond, had noted that he would not be allowed to visit the capital for four weeks as the police has charged with stoking violence and unrest.
See Chandrashekar Azad's Tweet
साथियों जय भीम, आज शाम को हमारे संघर्ष की भूमि शाहीन बाग़ आ रहा हूँ।

— Chandra Shekhar Aazad (@BhimArmyChief) January 22, 2020
The court modified its bail order on Tuesday and allowed Azad to visit Delhi for medical reasons and election purpose. But the bench asked him to inform the Delhi Police about his schedule. Azad welcomed the court order, saying that it has strengthened one's belief in the judicial system. "This is a victory of the Constitution. I will be visiting Delhi and will not allow the BJP, which is trying to break the nation, from forming the next government in Delhi," he had said.