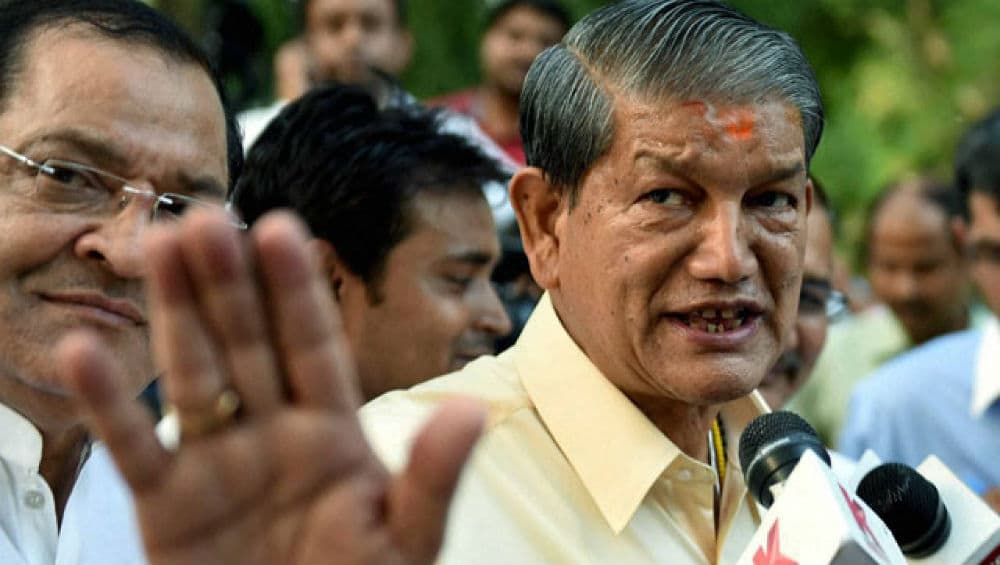 New Delhi, October 23: The Central Bureau of Investigation (CBI) filed an FIR against former Uttarakhand chief minister Harish Rawat for his alleged role in a horse-trading case. The decision to book Rawat was taken after the Uttarakhand High Court on September 30 allowed the premier agency to register the first information report against him. Congress Attacks PM Modi After Losing Karnataka, Says Horse Trading Now Has a New Definition.
Rawat, a veteran leader of the Indian National Congress, had landed in row in 2016 after a "sting video" had emerged to the fore. The purported clip showed Rawat allegedly offering money to bring back legislators who have switched to the Bharatiya Janata Party (BJP) from the Congress.
Update by ANI:
Central Bureau of Investigation (CBI) has registered a case against former Chief Minister of Uttarakhand, Harish Rawat and others in connection with alleged MLA horse trading case. (File pic) pic.twitter.com/srcCMNuXBp

— ANI (@ANI) October 23, 2019
The video, which appeared in March that year, came days ahead of a crucial trust vote in the Uttarakhand assembly. Rawat had won the confidence motion and continued to remain power. However, in the assembly elections held in the ensuing year, the Congress suffered a major drubbing.
Rawat has so far dismissed the CBI action against him, calling it politically motivated. The charges levelled against him are concocted and are aimed at maligning his reputation, alleged Rawat who has also served as the Union Minister in the United Progress Alliance-II government.