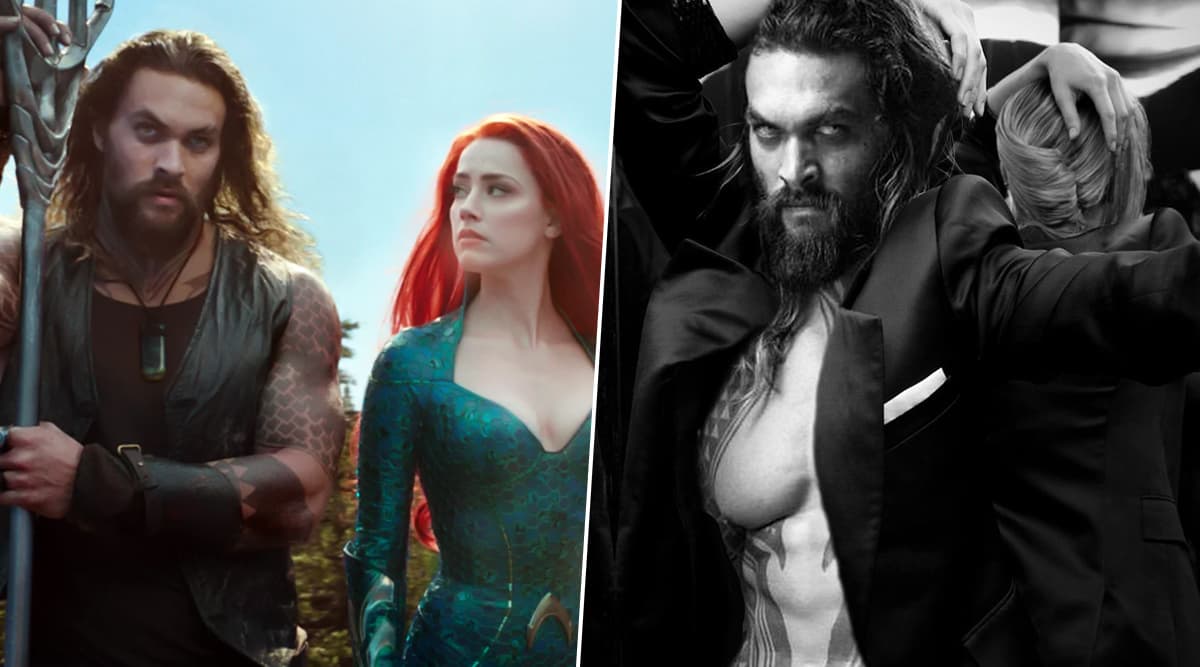 Amber Heard has been vocal about a lot of issues. If only more and more celebs used their status and power to bring about a positive change in this world. Well, in the latest, Amber has blasted Instagram's nudity guidelines. And she picked just the perfect picture to do that. The actress shared a picture of her Aquaman co-star Jason Momoa. At first glance, you'd think this is one of your regular celeb praising celeb post. But once you read the caption, the picture gets clear. You see, you can see Jason's pecks and nipples peeking through his shirt in the picture posted by the actress. Amber Heard Frees the Nipple in This NSFW Instagram Picture, Supports The Social Campaign by Slipping into a Blazer Braless!
And, of course, since it is still there on Instagram, it means Jason's pic doesn't violate the nudity rules. On the other hand, when Amber posted a very similar photo a month ago, it was taken down by Instagram. Amber wrote a scathing caption for the app and its guidelines, but the real punch was delivered in her Insta stories.
Amber captioned the post, "In honor of IG's rigorous and equitable Community Guidelines against showing the Female nipple ..and since mine enjoyed the brief privilege that's afforded to my male counterparts.. I decided to pay homage by replacing it with a picture that DID meet IG's strict nudity guidelines and such careful gender policies."
"See my stories to vote on which edit you prefer the most ..and thank you IG, here's to 2019," she added.
Check Out Amber Heard's Post Here:
Now, the controversial story from the Amber's account has since been removed or taken down, so we can't share but read on for the details. The actress posted a side by side collage of Jason's pic with her similar pic that was deleted in September. Amber could be seen in the picture wearing nothing but a blazer, EXACTLY like Jason.
"IS THERE A DIFFERENCE?" the actress asked. "A, Yes, one is art" she said, adding, "B, This policy is bullsh*t" And of course, #FreeTheNipple was used. Amber Heard, James Marsden, Whoopi Goldberg To Be Part of Stephen King's The Stand Series! Read Details.
Amber also left a message for Jason in the comments section of her post. "Btw, love you AquaHubbs!" she wrote. "Sorry to use your pecs to make a point!"