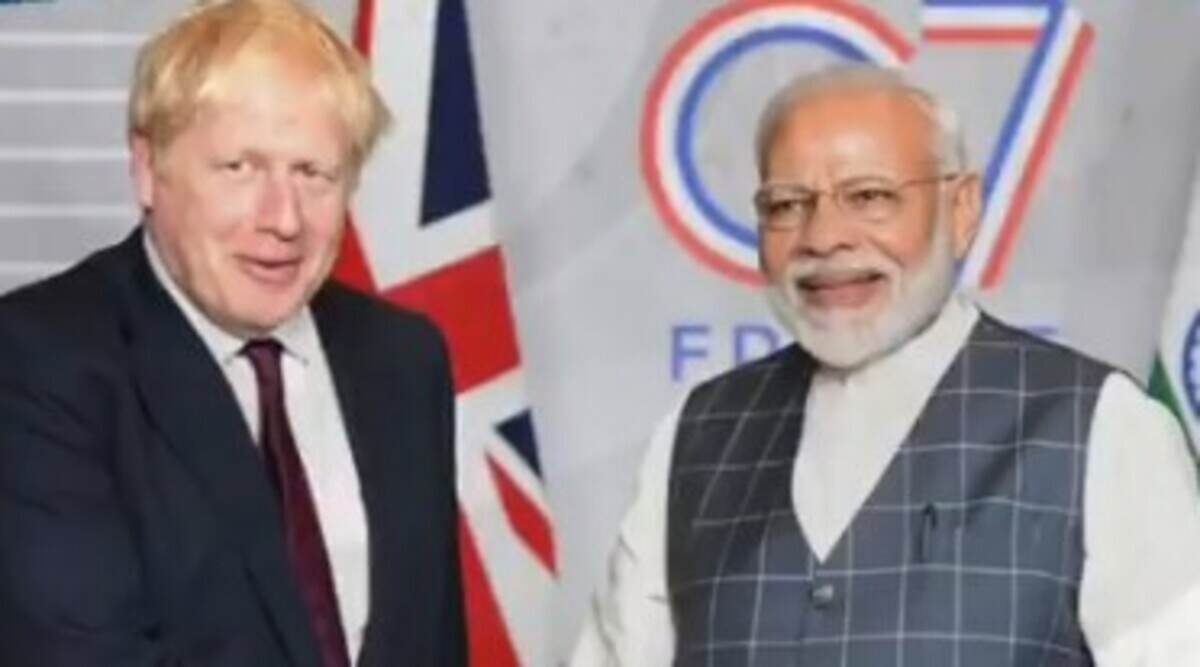 London, December 10: After visiting a famous Hindu temple in London, British Prime Minister Boris Johnson has come up with another hilarious idea to woo Indians ahead of Thursday's General Election. The Conservative Party has released a video, targeted towards the British Indian community, encouraging them to vote for Boris Johnson and make him Prime Minister again. The campaign video has a song with lyrics in Hindi and pictures of Prime Minister Narendra Modi and the Indian high commissioner, Ruchi Ghanashyam among others. UK: British PM Boris Johnson Visits Hindu Temple, Pledges Support to Narendra Modi's New India Mission.
"Boris ko hum e jitana hai...Vote karo for Boris Johnson...Britain ke PM banenge Boris Johnson Boris Johnson" says the latest video making rounds on social media. The Conservative party has been ideologically closer to the Bharatiya Janata Party (BJP) in the recent times.
Watch Video:
A call to the British Indian community to vote Conservative pic.twitter.com/KcbOqT2wwa

— Shailesh Vara (@ShaileshVara) December 7, 2019
The Boris Johnson's Party's one minute forty seconds clip has evoked mixed reaction on social media. Many people found it hilarious and shared memes. UK PM Boris Johnson Visits Swaminarayan Temple in Neasden, Vows to Partner With PM Narendra Modi to Build New India.
Twitter Reactions:
— Sathnam Sanghera (@Sathnam) December 8, 2019
— Tahira Mohammad (@tahiramp1) December 8, 2019
... probably the same guys who made this 😄 - https://t.co/T4K55tiWAC

— lakshman r (@Lvcky05) December 8, 2019
Looks like these guys took Bollywood way too seriously!! pic.twitter.com/iQ45oJuIte

— Ankur Jain (@ankur__jain) December 8, 2019
— Government is giving U Propaganda Number (@HeTheRebel) December 9, 2019
This is not the first time that British politicians have made a special video to woo India voters. In 2015 elections, former British PM David Cameron released a campaign video called "Sapne, apne poore honge, vaade yeh poore karenge (he will realise our dreams, keep his promises". The video featured Cameron greeting religious leader Morari Bapu.
Similarly, his successor, Theresa May also released a video in 2017. The video featured images of May wearing sari and meeting PM Narendra Modi during her visiting to India in 2016. The video was titled "Theresa Ke Saath". Modi had also featured in several Conservative party posters during 2016 London mayoral election.