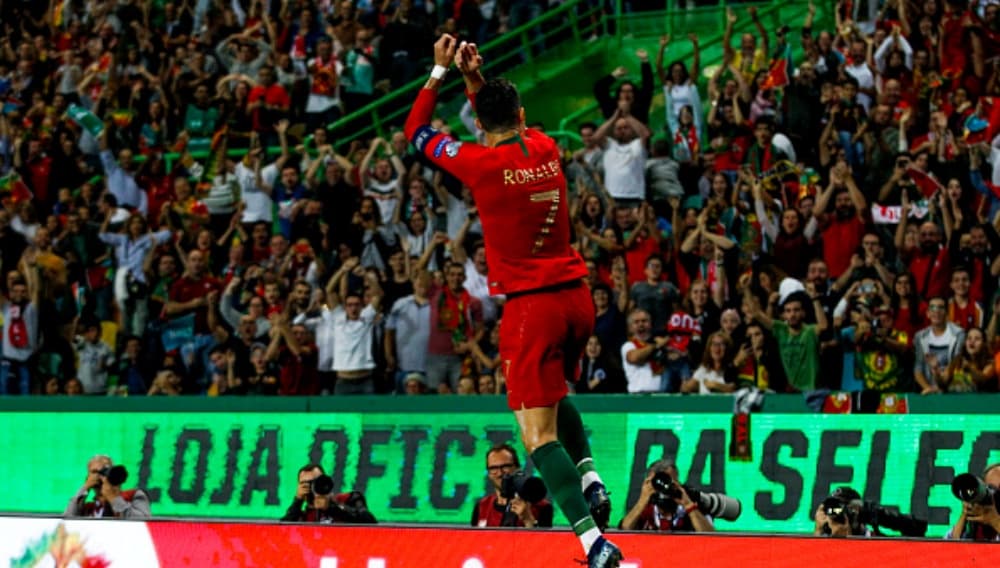 Team Portugal might have lost their Euro 2020 Qualifiers match against Ukraine by 1-2, but Cristiano Ronaldo fans were extremely happy as the Juventus star netted 700th goal of his career during the game. CR7 converted a penalty into a goal and thus netted the 700th goal of his career. After the match, CR7 put out a video of his goals on social media and thanked his fans for their support. He also promised said that the team could not get the desired result but promised his fans that they will qualify for the Euro 2020. Cristiano Ronaldo Nets 700th Goal of His Career During Portugal vs Ukraine, Euro 2020 Qualifier (Watch Video)
It was Ukraine who netted the first goal of the match within the first six minutes of the game and then at the 27th minute. At the 72nd minute of the game, CR7 rocketed a long shot into the goal post and put the team on 1-2. But sadly that wasn't enough for the team to remain unbeaten in the tournament. CR7 shared the video of the goals in his career and had a very beautiful caption to go along with this. Check out the video shared by CR7.
Portugal now stands on number two of the Euro Qualifiers 2020 with 11 points in their kitty. Whereas, Ukraine continues to remain unbeaten winning six matches in the Group B with 19 points in their kitty and also lead the points table.