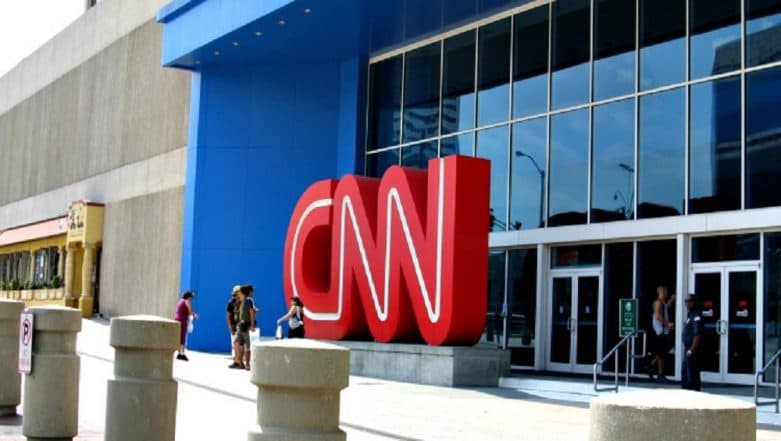 New York, December 7: According to reports coming in, CNN office in New York City has been evacuated due to bomb threat and the New York City Police Department is investigating the matter. The street has been closed off following the bomb threat. More details are awaited.
Brian Stelter, CNN Chief Media Correspondent, tweeted about the incident and wrote "The NYPD is investigating a bomb threat near CNN NYC's office at Columbus Circle. Due to the threat, the office has been evacuated. Right now CNN is airing taped programming due to the disruption". Bombs Sent to People Donald Trump has Targeted in his Political Speeches, Is He to Blame?
Anchor Don Lemon had tweeted about the incident saying that the evacuation took place in the middle of his live show.
Check his tweet below
We were evacuated in the middle of my live show. Bomb threat. We're running taped programming. NYPD is investigating. Stay tuned. #cnn #nypd

— Don Lemon (@donlemon) December 7, 2018
Reports said that CNN has resumed its live coverage. Lemon informed that a call was made from the southern part of the United States and the caller had said that there were five bombs planted in the building.
This is the second such incident. On October 24, a suspicious package was found at the Time Warner Center where CNN is based, following which the building was evacuated. The building reopened later for investigation. Prominent democrats, including ex-US President Barack Obama, Hillary Clinton, mega donor George Soros had received similar suspicious packages.