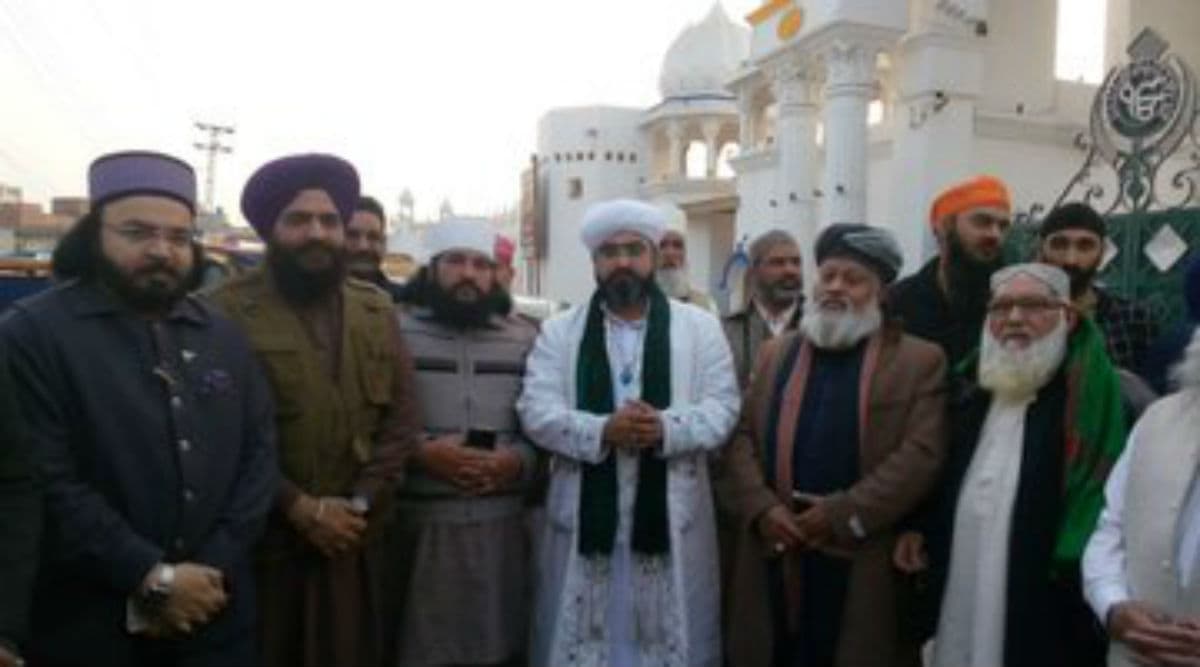 Punjab, January 4: A day after the attack on Nankana Sahib Gurdwara, the birthplace of Guru Nanak, in Pakistan's Punjab province, a delegation of Muslims on Saturday visited the shrine and condemned the stone-pelting incident. The delegation interacted with people of the Sikh community at Nankana Sahib Gurdwara and called for peace. Pro-Khalistani leader Gopal Chawla was also seen with the delegation, news agency ANI reported. Nankana Sahib Stone Pelting: Captain Amarinder Singh Writes to Pak PM Imran Khan, Appeals to Save Historic Gurdwara and Rescue Devotees.
Scores of protesters surrounded the Gurdwara Nankana Sahib while Sikh devotees were stuck inside the shrine. The mob raised communal and hateful slogans against the Sikh community. Videos of stone-pelting on the holy shrine were also surfaced. According to reports, the mob attack was led by the family of Mohammed Hassan, the man who had abducted and converted a Sikh girl Jagjit Kaur to Islam, to protest police action against him. Gurdwara Nankana Sahib 'Untouched And Undamaged': Pakistan Government.
The crowd dispersed after police released Hassan. Pakistan's Foreign Office, however, dismissed reports that Gurdwara Nanakana Sahib was attacked. In a statement late on Friday, the Foreign Office said that two Muslim groups had clashed in the city of Nankana Sahib after a minor incident. It said the Government of Pakistan was committed to upholding law and order and providing security and protection to the people, especially the minorities.
"Attempts to paint this incident as a communal issue are patently motivated. Most importantly, the Gurdwara remains untouched and undamaged. All insinuations to the contrary, particularly the claims of acts of 'desecration and destruction' and desecration of the holy place, are not only false but also mischievous," said the FO. In an official statement, India's Ministry of External Affairs strongly condemned the attack on Nankana Sahib Gurdwara.