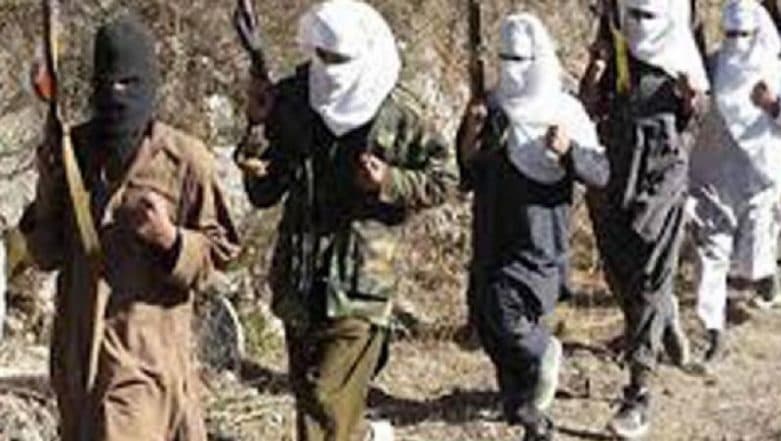 Washington, March 9: Terrorists operating out of Pakistan and Afghanistan are fueling tensions between New Delhi and Islamabad according to Chief of US Central Command (CENTCOM) General Joseph Votel. "Militants operating out of Pakistan and Afghanistan continue to threaten Afghan stability as well as stoke tensions between Pakistan and India," the general said on Thursday afternoon, reported Dawn.
US security assistance to Pakistan remained suspended, but some military cooperation activities continued, demonstrating "the importance of military cooperation, despite challenges in the bilateral relationship", said General Votel, who also supervises Washington's military strategy for the Pak-Afghan region,These remarks come in the wake of tensions between India and Pakistan. India-Pakistan Tensions: Indian Weapons Systems on High Alert and Mechanized Forces on Standby, Says Army.
A day after India launched "pre-emptive" and "non-military" strike against JeM in Pakistan's Balakot, the fighter jets of the two countries engaged in a dogfight in the skies of Jammu and Kashmir after Pakistani F-16 planes transgressed into the Indian air space. The US had supported India's decision to take action against Jaish-e-Mohammad (JeM) terror camp on the Pakistani soil on Tuesday.
After the Indian strikes, the US Secretary of State Pompeo had said, "I spoke to Pakistani Foreign Minister Qureshi to underscore the priority of de-escalating current tensions by avoiding military action, and the urgency of Pakistan taking meaningful action against terrorist groups operating on its soil."
"Acknowledging Indian actions as "counter-terrorism" action, the US Secretary of State said, "Following Indian counter-terrorism actions on February 26, I spoke with Indian Minister of External Affairs Swaraj to emphasize our close security partnership and shared the goal of maintaining peace and security in the region."